Shelby County elections administrator backs voter registration rule changes
Shelby County Election Administrator Linda Phillips says some changes in the rules for voter registration are necessary after her experience with organized voter registration drives in the 2018 midterm elections.
The state House approved a bill Monday that would impose civil penalties on groups that turn in more than 100 incomplete voter registration forms to a county election commission.
Phillips, speaking on The Daily Memphian Politics Podcast Thursday, said that as the legislation was being drafted, she provided information to Tennessee Elections Coordinator Mark Goins about thousands of incomplete Shelby County voter registration forms the Tennessee Black Voter Project turned in last fall at the deadline.
The information included "samples of forms that were obviously fictitious," she said.
---
Sam Stockard: House passes voter registration penalties in face of protest
---
"I think with some training many of the errors could have been prevented," Phillips said. "But we got thousands of forms in that had no names, they had a signature that you couldn't read, they were registering people at vacant lots, housing projects that were torn down decades ago. It really created a tremendous problem for us."
Phillips said there also were problems with voter registration workers being paid based on the number of forms they filled out. "And so there was a very powerful incentive for the people turning in the forms to make stuff up," she said.
The Tennessee Black Voter Project has denied paying by the number of forms turned in. The group also sued the election commission in Chancery Court, winning an order requiring an extended period for those with incomplete forms to complete them. The court order was overturned by the Tennessee Court of Appeals before Election Day in November.
---
Bill Dries: 2018 elections offer surprises, confirmations and plenty of litigation
---
There have been other indications of friction between national groups seeking to increase voter registration in Memphis and those running the offices involved in the process.
The group Spread The Vote claimed this month that one of its organizers was "banned" from the county clerk's office in attempting to get ID cards for voter registration for 18 people. County Clerk Wanda Halbert countered that she asked the unnamed organizer to leave because the organizer was soliciting others in line at the Downtown office.
Phillips said the misdemeanor offense in the legislation is for holding completed forms for more than 10 days after completion or after the registration deadline, as well as for failing to undergo voter registration training required by the bill.
The legislation has prompted protests in the Capitol building in Nashville this week.
The Memphis Branch NAACP termed the House bill "a blatant attempt to suppress the black vote."
"It is also a clear strike at the heart of efforts to encourage citizens to exercise their constitutional right," reads the statement released Thursday by the Memphis Branch's executive committee and general membership. "This Jim Crow tactic only highlights the need for citizens of color to continue to organize and to speak out when there are inequities in the voting system."
Phillips said many of the problems stemmed from federal voter registration forms that differ from the state's voter registration forms.
"When you use a federal form you are supposed to look at the requirements for Tennessee, and when you sign that form you must verify that you meet them," she said. "The 1,300 felons that signed those forms clearly were not informed about the requirements for Tennessee."
Phillips said she prefers online registration on tablets that organizations conducting voter registration drives could check out from the election commission after undergoing required training.
Also on the podcast that goes up Friday afternoon, new Republican Shelby County election commissioner Brent Taylor said he hopes the turnover of three seats on the five-member appointed body can change some perceptions about the group, which is appointed by the Tennessee Legislature based on recommendations from state lawmakers – Democratic and Republican – for a given county.
"I don't know that the public has as much confidence in the commission itself as they do in Ms. Phillips," he said. "In many ways, I think some people view the election commission as a little more partisan than it should be. It's only partisan because you want Democrats and Republicans to be watching one another to ensure that you have free, fair and honest elections. It's not meant that every issue that comes before the commission is a partisan issue."
Taylor, a former three-term Memphis City Council member who was appointed to an interim tenure on the Shelby County Commission and ran for Congress, praised the departing commissioners and said he told Republican state lawmakers from Shelby County he didn't want to replace them.
"However, they did say that there were going to be some new commissioners regardless," Taylor added.
---
Bill Dries: Stamson named new election commission chairman
---
Phillips said she is awaiting Shelby County Mayor Lee Harris' budget proposal before taking bids on new voting machines for the county. The new machines would include a paper audit trail.
But if no funding is proposed for the upcoming fiscal year, she said, the county will continue using its current touch-screen voting machines through the 2020 presidential election.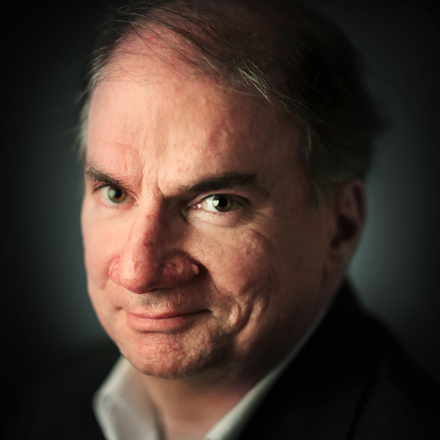 Bill Dries
Bill Dries covers city government and politics. He is a native Memphian and has been a reporter for more than 40 years.
---