Civil rights cold-case legislation warms Memphis lawmakers
State Rep. Johnnie Turner can hardly believe civil rights cold-case legislation worked so fast, leading to the reopening of an investigation into the 1940 death of NAACP leader Elbert Williams.
"It's almost indescribable, the way that I feel," said Turner, the Memphis Democrat who finally pushed the bill through the Tennessee Legislature in her last term after years of work. "I'm still in a cloud to think that the bill passed."
For District Attorney General Garry Brown to reopen the 78-year-old murder case of Williams just months after the Legislature finished its session is even more gratifying, she said.
"At last, somehow or another, this can be another tool to not only rectify a wrong but also, because of the experiences that I've had and others have had, it can be a way of understanding each other," said Turner, who was jailed in the 1960s for participating in Memphis sit-ins.
Brown announced in early August his decision to reopen the Williams homicide investigation, spurred by the 2018 civil rights crimes cold case law signed by Gov. Bill Haslam in May. It mandates a statewide survey of cold civil rights crimes and directs cases for prosecution.
"We cannot do all in 2018 that should have been done in 1940, but justice and historic truth demand that questions about the cause of Elbert Williams' death, and the identity of his killer(s), that should have been answered long ago, be answered now if possible. We will do what we can," Brown said in a statement.
---
"At last, somehow or another this can be another tool to not only rectify a wrong but also, because of the experiences that I've had and others have had, it can be a way of understanding each other."
State Rep. Johnnie Turner, Memphis Democrat
---
Williams, who helped register black voters in Brownsville, is considered the first NAACP member killed for civil rights work. He was taken from his home the night of June 20, 1940, locked in the Brownsville city jail and interrogated. When his wife went to the jail that night to find him, he wasn't there and was never seen alive again.
Three days later, his body was pulled from the Hatchie River six miles south of Brownsville. On the river bank, the Haywood County coroner held an inquest and determined the cause of death to be "by foul means by parties unknown," according to Brown.
Williams was buried immediately and no autopsy or external medical examination was performed. A special Haywood grand jury that convened in August 1940 also ruled his death as a homicide by unknown parties.
The U.S. Department of Justice in 1941 found Williams' death "undoubtedly" a violation of federal civil rights criminal statutes. But six years later, an internal investigation ordered by FBI Director J. Edgar Hoover determined the agency failed to follow relevant leads and interview critical witnesses in its initial investigation.
Though no charges have been filed against anyone involved in the case, DA Brown — whose jurisdiction includes Haywood, Crockett and Gibson counties — points out Tennessee has no statute of limitations for first-degree murder.
"Both the inquest jury and the special grand jury have determined that Elbert Williams' death was a homicide, and it is never too late for justice," Brown said.
Williams' body is believed to be buried in an unmarked grave in Taylor Cemetery in Haywood County. The University of Tennessee Forensic Anthropology Department is volunteering to exhume his remains and submit them along with other potential evidence for a post-mortem examination.
The genesis
Calling the reopening of the investigation "very gratifying," state Rep. G.A. Hardaway said the legislation that proved to be the catalyst for Williams' cold-case investigation stemmed from an appeal by the late Charlie Morris, a Memphis resident whose brother, Jesse Lee Bond, was lynched in 1939 for requesting a receipt after buying merchandise at Sam Wilson's store in Arlington.
"Tennessee has always either ignored these types of issues or followed along years later in addressing these types of issues," said Hardaway, a Memphis Democrat who came up with the legislative idea and handed it off to Turner. "But for us to be on the forefront of resolving civil rights cold-case murders, sometimes I sit and I wonder if it's real."
The measure carried by Turner and state Sen. Mark Norris, a Collierville Republican, in the Senate created the Tennessee Civil Rights Crimes Information, Reconciliation and Research Center in the Office of Minority Affairs. It will serve as a repository of information for the remembrance and reconciliation of civil rights crimes and an information clearinghouse.
Norris, who pointed out the Mississippi murder of Emmett Till was recently reopened by the federal government, grows philosophical when thinking about the cold-case legislation and its immediate impact. He went through a life-changing experience while participating in ceremonies with the Lynching Sites Project a year ago.
"There are some who question whether the arc of the moral universe truly bends toward justice. With a little extra elbow grease, it can, and often does, get bent that way. This is the kind of grease we need," said Norris, a U.S. District Court judicial nominee. "But true justice under the rule of law brings resolution not reward. True knowledge brings reconciliation not revenge. I hope our center can do both."
Much of the information gathered by the center will come from the Tennessee Historical Justice Coalition, started through the efforts of Nashville attorney Alex Little, a former U.S. prosecutor, and retired West Tennessee attorney Jim Emison of Alamo.
The coalition is working with law schools across Tennessee to research lynching murders and other civil rights crimes for recommendations to district attorneys on reopening cases. Fittingly, Hardaway said his son, Al Hardaway II, a student at Lincoln Memorial University Law School, will be participating in the research.
---
---
"There are some who question whether the arc of the moral universe truly bends toward justice. With a little extra elbow grease, it can, and often does, get bent that way. This is the kind of grease we need."
Sen. Mark Norris, Collierville Republican
---
Emison, who gathered information on the 1940 slaying of Williams, is pouring his energy into the work.
"It was a different world," Emison said of the Jim Crow era when many of the civil rights crimes took place. "It's almost unimaginable to us."
A participant in Lynching Sites Project ceremonies, Emison said those emotional events can create a bond between descendants of the victim and the white community.
"When you talk about taking the soil where that man's blood was spilled and putting it in an urn for permanent display, it brings it all the way home," Emison said.
Dirt-filled urns representing the deaths of civil rights victims across the nation are displayed at the Civil Rights Memorial in Montgomery, Alabama.
Emison and John Ashworth, executive director of the Lynching Sites Project in Memphis, both predict the cold case act will lead to more investigations and possibly convictions if the perpetrators are still living, or at least reconciliation.
"There are people walking around all these little communities who know something to tell," said Ashworth, a key person in the research of civil rights crimes.
In the past, people didn't feel safe or thought they would be ostracized.
"It's really been taboo," Emison said.
But more Tennessee residents are starting to come forward with information, incidents they witnessed or things they heard, and ceremonies surrounding civil rights murders haven't caused any social backlash, he points out.
Instead, they've encouraged more understanding within communities.
District Attorney Brown notes in his statement, "Unfortunately, justice today may not look like justice could have looked in 1940. Today justice may consist of locating and examining Elbert Williams' remains and giving him a dignified burial with honor, and a permanently marked grave, that he so deserves. If this can be accomplished, we believe the Williams family and this community will benefit from knowing as much of the truth as we can today determine in that truth and find a measure of justice."
Still ecstatic as she reaches the end of her legislative career, Turner calls it her "step to freedom."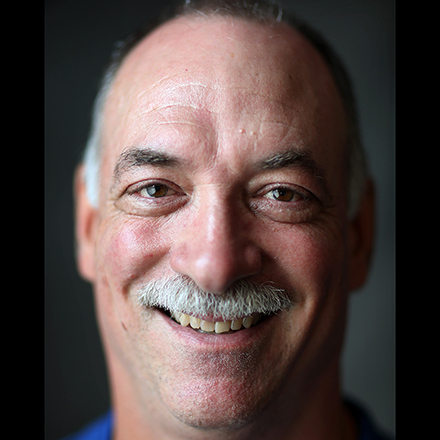 Sam Stockard
Sam Stockard is a Nashville-based reporter with more than 30 years of journalism experience as a writer, editor and columnist covering the state Legislature and Tennessee politics for The Daily Memphian.
---