The Natural: Memphis Tigers freshman Hunter Goodman was meant to be a hitter
Looking back, Robert Goodman says his son Hunter could always hit. Or as Robert put it: "He kinda came outta Mama's chute swinging a bat."
If not literally true, it is not far off.
Memphis Tigers baseball coach Daron Schoenrock suspected freshman Hunter Goodman (Arlington) might be his catcher of the future. But coming into the season, Schoenrock didn't know Goodman would be his No. 3 hitter of the present.
As Schoenrock says, "With freshmen, you never know."
This freshman, who is primarily getting time at designated hitter, was leading the Tigers in batting average (.354), home runs (6), runs batted in (41) and slugging percentage (.558) going into this weekend's home American Athletic Conference series with Tulane. Goodman's 41 RBI ranked third in the AAC.
But to hear his father tell it, he probably got a jump on most of his competition. When Hunter was just 2 years old, Robert's after-work routine was to throw Hunter a bucket-full of tennis balls each day from about 8-10 feet away. Robert also played fast-pitch softball and he and wife, Stephanie, brought little Hunter along to all of the games.
"We've got pictures of him in diapers, sandals and a catcher's mask," Dad said. "It's all he wanted to do."
Right place, right time, plenty of talent
Robert coached Hunter up until about age 13, then the big-time competitive travel ball kicked into gear, with Hunter first playing for Dulin's Dodgers and then for Dirtbags Baseball out of North Carolina.
When he played for Dirtbags Baseball, Hunter went to Atlanta for a lot of tournaments and had a chance to be seen across a wider area. Tennessee offered a scholarship and North Carolina and Missouri showed interest.
"Mama was buying a Memphis hat or shirt for herself" before Hunter had made a decision, Robert said. "But you don't want him to regret anything 10 years later, so I told him flat-out, 'Dude, this all on you.'"
It proved not to be a difficult choice.
Hunter hit it off with the coaching staff during recruiting, and he had played at FedExPark on the U of M campus many times while playing competitive baseball. He also liked the cozy dimensions: less than 320 feet down the lines, 360 in the power alleys and 379 to dead-center.
"It's awesome," Hunter said, "a short porch."
Early on this season, he sometimes looked like he had short-porch syndrome. He struck out 28 times in his first 22 games and in one game at Wichita State fanned in all five at-bats.
But in the last 12 games going into this weekend, he had struck out just four times.
Through it all, Schoenrock resisted an intervention. It seems to have paid off.
"He chased a lot early because of his mindset, 'I'm up here to hit.' I like that," the coach said. "So, I never said a word to him. And the more water that's gone under the bridge, the more he's laying off stuff now and has more of a plan and that's why you see this surge in the last few weeks.
"He's become educated. And he's got tremendous bat speed. That's the talent or the tool."
Said Robert: "God's blessed him pretty good."
Marked man
Every freshman hitter has an adjustment period. While Hunter Goodman was going through his, he started becoming more comfortable with going deeper in counts.
"I didn't really have confidence in my approach with two strikes," he said of how he felt at season's start. "But as we've gone on, I've had a lot better eye and haven't been chasing as much. I don't have to worry about, 'Oh, I can't get to two strikes.' I feel pretty confident I can put it in play."
Meantime, the more he has produced the more opponents have taken notice.
"Ole Miss went first-pitch breaking ball and then they tried to sneak a fastball by him and he hit it off the batter's eye in center field," said Schoenrock. "He's got more of a bull's-eye on his back now.
"He's getting a lot of (first-pitch) off-speed, 3-2 off-speed, and their cross-counting him – throwing 1-0 breaking balls and 0-1 fastballs."
It's all part of the education, and will factor in next season when Goodman likely is the Tigers' starting catcher. Schoenrock says Goodman has the physical skills to handle the position now, but the coach says senior Jason Santana is too valuable as a game-caller and handling the pitching staff to take him out from behind the plate.
So, Goodman is getting a little time in the outfield and mainly serving as DH and living up to the job description as a designated hitter.
But why shouldn't he?
He was born for this. And his parents are enjoying every moment. Even his younger sister, Haley, who Hunter says once hated being dragged around to all the competitive tournaments, doesn't mind watching big brother play now.
"They get really mad if they miss a game," Hunter said. "This past week, they flew up to UConn. My mom just cheers for me no matter what. No matter what I do, she just says I'm the best player out there. My dad is the one who really pushes me, drives me to be better every day."
And his advice for his son, the boy who "kinda came outta Mama's chute swinging a bat," really hasn't changed over the years.
Whether in grade school, high school, college, or even one day at Yankee Stadium, Robert says, the mindset needs to remain the same:
"It's a kid's game. Have fun."
So far, so very good.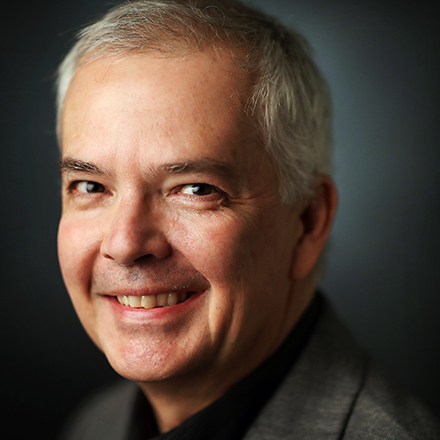 Don Wade
Don Wade has covered Memphis sports since 1998, voted on Baseball's Hall of Fame and the Heisman Trophy, and remains stunned his Kansas City Royals won a second World Series in his lifetime.
---