LawnTap: Startup features automated smart-lawn sensors
Imagine being in California and getting a notification on your smartphone from your lawn in Georgia informing you that your lawn there is about to be cut and asking if you accept the action.
That is the sort of scenario that startup LawnTap plans to make possible.
Headquartered in Atlanta, but with an office in Memphis, LawnTap participated in the inaugural Start Co. and ServiceMaster Global Holdings Inc.'s Launch Delta Home Services Accelerator, which took place in Memphis from May to August. It was part of the "Summer of Acceleration" event in Memphis.
LawnTap is developing two concepts: on-demand lawn care and automation of lawn care via smart-lawn sensors.
Customers would be able to, for instance, program lawn sensors to three inches. Once their grass reached that desired height, the sensors would automatically trigger a request for the grass to be cut.
Right now, about 2,000 homeowners and lawn-care professionals are using LawnTap's on-demand platform; most are in Atlanta, but some customers are in the Dallas/Fort Worth area, according to founder and CEO Wilkinson Egwu.
The concept was born from the mind of Egwu, who was born and raised in Queens, New York.
Working at SunTrust Bank in Atlanta as a financial center manager, Egwu was driving down Interstate 75 one day and saw 20 to 30 Ford F-150s all pulling lawn mowers.
He wondered how those lawn companies got business and how homeowners found reputable lawn-care companies.
And LawnTap was born early last year.
"Crazy ideas are what change industries," Egwu said.
The LawnTap team includes chief technology officer Garrett Franks, director of engineering Jeremy Fox, head of quality assurance Reginald Graham, vice president of product development Denis Sergeychik and hardware engineer Bala Radharamanan,
"I'm very lucky to have a team of all engineers and product guys behind me," Egwu said. "I'm the only sales and business development guy."
Right now, LawnTap is raising a seed round of $250,000, with hard commitments of $50,000 from investors and a soft commitment for $150,000 from a venture capital firm. The company is hoping to close that round in the next couple of weeks.
The round will help LawnTap get to product development and hire a couple more engineers, a sales person and a customer success person, Egwu said.
The company is currently developing the smart-lawn care sensor. On the on-demand side, the company launched an AI bot that walks homeowners through the onboarding process to get a lawn care quote.
After the current seed round, LawnTap plans to raise a little over $1 million in a Series A round next year, that the company will look to close in March.
"We're a group of die-hard hustlers working night and day, because we feel that we have the solution for an industry that's just archaic in the way it does business," Egwu said. "And then also, we're saving homeowners money with our smart lawn sensor."
Correction: A previous version of this article incorrectly described the type of round Lawn Tap is currently raising.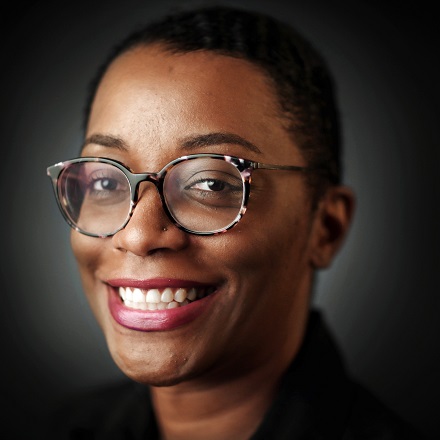 Elle Perry
Elle Perry covers arts and culture and other news for the Daily Memphian. She is a native of Memphis and a two-time graduate of the University of Memphis. Elle previously worked for the Memphis Business Journal and has written for publications including The Memphis Flyer and High Ground News.
---