Downtown sees surge in minority owners after lowering development loan costs
Preserver Partners is the latest minority-owned entity to be approved for a Downtown Memphis Commission development loan since the parameters around the incentive were loosened last year.
The minority-owned investment management firm, founded by Floyd Tyler in 2009, had been looking to relocate its Southwind offices to a property somewhere between Downtown Memphis and the Edge District for about two years.
With so much happening in Downtown and the Medical District, Tyler had a feeling that at some point, there would be opportunity in what can no longer be described as an "undiscovered and undervalued area" with the revitalization of the Wonder Bread factory and $950 million Union Row project. 
---
Michelle Corbet: Union Row project clears initial 30-year TIF approval
---
"That's actually how we invest," Tyler said. "We look for things that are undervalued, so it made sense we would look for property with that same mantra."
Preserver Partners found the perfect location, and in February bought the vacant two-story, triangular-shaped building at the corner of Madison Avenue and South Lauderdale Street for $375,000.    
"It is the activity; it's eclectic and a little bit under-appreciated," Tyler said of his attraction to the Edge District.
To support the minority firm's relocation and $501,000 investment in an underutilized Downtown property, the Center City Development Corp. (CCDC) board unanimously approved Preserver Partners' application for a $60,000 exterior improvement grant and $200,000 development loan on Wednesday.  
---
Michelle Corbet: Two more redevelopment projects target Madison Avenue
---
More minority property owners have been able to qualify for development loans since the Downtown Memphis Commission (DMC) board approved changes to the incentive program last April.
The CCDC uses development loans to support new commercial and residential construction or renovations in Downtown's Central Business Improvement District.
Last spring, the DMC eliminated a grading system that determined the eligible development loan amount based on the project type, historic relevance, size and mix of uses.  
The maximum amount was increased from $150,000 to $200,000 and the interest rate and closing costs were lowered from 3% to 1%. The board also reduced the application fee from $500 to $100.
Increasing the available loan amount and lowering the cost are efforts to grow the local developer ecosystem by supporting smaller projects and making the loan more attractive to emerging developers, especially minority developers.   
"Since adopting the changes to the CCDC development loan program in the spring of 2018, there have been 13 development loan approvals," said DMC planning and development analyst Abe Lueders. "Out of those 13, seven of the applicants (54%) have been minorities." 
Minority owners approved for development loans include:
Jonathan and Patrice Thomas (226 Lauderdale apartments)
Andre Jones (Malone Park Commons)
Charles Carpenter (Carpenter Law Offices)
Gabriel Velazquez (64 S. Main)
Michael Hooks Jr. (Allworld Project Management)
Floyd Tyler (Preserver Partners)
Lorenzo Derek Renfro (Leffler-Renfro Law): in this case, the applicant was a minority, but ownership is shared by a white partner
"Additionally, one of our other successful applicants was a white woman (Karen Adams), which puts projects by minority or woman-owned businesses at 61% of the total," Lueders said.
Preserver Partners manages money for 450 clients across the Southeast. About 70% of its clients are local, including the city of Memphis and Memphis Light, Gas and Water Division.
"We're excited to move from the outskirts of Shelby County to Downtown, where we're excited about all the activity," Tyler said. "We want to make a commitment to the city. We've had a lot of people who have committed to Preserver and we want to echo that by putting a stake in the ground."
The firm has six employees and manages about $140 million in assets. Tyler anticipates reaching $200 million in assets within the next year or two.
Preserver Partners will occupy the ground floor and basement of 425-427 Madison Ave. and build two one-bedroom, one-bathroom apartment rentals on the second story.
A mural is proposed for the west side of the building facing South Lauderdale Street.
Preserver Partners is working to identify a muralist who can produce a piece depicting economic empowerment, entrepreneurship and diversity.  
The CCDC board on Wednesday also approved a $200,000 development loan and $74,750 exterior improvement grant for Dana Bunke and Kevin Crowe's $376,300 investment to turn the vacant property directly west of the Brass Door Irish Pub & Restaurant into a coffee shop/café.
"Our intent is to be pretty modest with the renovations to preserve the character of the interior," said Ryan Morris, an architect and project manager at UrbanArch Associates. "We'll keep the bar, tile and wood floor and infill the areas we have to renovate."
In an investment not included in the budget for the CCDC loan and grant, Bunke and Crowe are renovating the second story as their personal residence.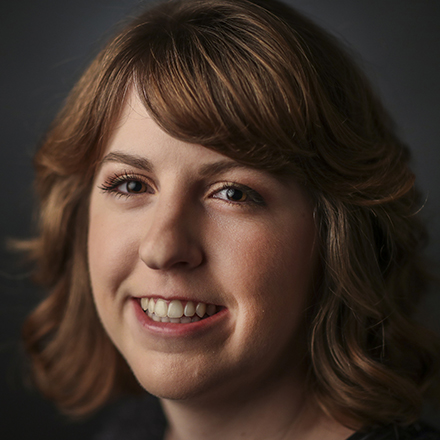 Michelle Corbet
Michelle Corbet covers business for The Daily Memphian. Prior to, she was a reporter at the Memphis Business Journal. A native Memphian and University of Memphis graduate, Michelle covered business in Conway, Arkansas after college. Michelle got her start covering business as an intern at The Commercial Appeal.
---