Landscape architects honor attorney for his support of public spaces
Tennessee's landscape architects have honored attorney Charles Newman for his decades of work creating and protecting parks and trails across Memphis.
The Tennessee Chapter of the American Society of Landscape Architects also announced its 2019 design awards during its annual awards banquet Thursday night at the Halloran Centre in Downtown. Three Memphis-area projects were among the designs honored.
The chapter bestowed on Newman its 2019 Frederick Law Olmsted Award, named for the "father of landscape architecture" in the U.S.  
"It's kind of an obvious choice," Lissa Thompson said of honoring Newman. She's a Memphis landscape architect who wrote the nomination.
"He's had a key role in providing access to some of our most beloved public landscapes in Memphis and Shelby County. We're recognizing his decades of public service.
"He often works behind the scenes on complex negotiations and legal strategies," said Thompson, a principal with Ritchie Smith Associates.
(Newman, a member of Burch, Porter & Johnson law firm, is an ex-officio board member for Memphis Fourth Estate, the nonprofit organization that created and supports The Daily Memphian.)
He represented residents who fought the state's planned routing of Interstate 40 through Overton Park. The residents  eventually won the battle with the help of a landmark decision by the U.S. Supreme Court.
Newman also helped establish the Shelby Farms Park Conservancy, which manages Shelby Farms Park and the Shelby Farms Greenline and completed a $52 million park-improvement project. He also negotiated conservation easements that helped restrict development in Shelby Farms Park, Thompson said.
He played a key role in developing the Shelby Farms Greenline, a 10.7-mile rails-to-trail path that connects Midtown, East Memphis, Shelby Farms and Cordova. "He negotiated with the CSX Railroad for acquisition of that abandoned railroad corridor," Thompson said.
Newman also helped create Big River Crossing. The attorney helped secure an agreement with Union Pacific Railroad to share its Mississippi River bridge with pedestrians and cyclists, and he "helped work on a strategy to encourage federal, state and local officials to provide financial support" for Big River Crossing, Thompson said.
Among the nature- and outdoors-related boards on which Newman has served over the years are Environmental Action Fund, Tennessee Nature Conservancy, Tennessee Conservation League and the Wolf River Conservancy.
The top design award for a Memphis-area project was an Honor Award received by Dalhoff Thomas Design Studio for its Big Creek Resilience flood-control project. The award category was Analysis & Planning, in which the projects are not required to have been built.
Dalhoff Thomas Design Studio designed the use of 1,600 acres for flood storage to protect Millington from Big Creek flooding. But the firm designed the project in a way to provide recreational amenities and benefits to the ecosystem.
Dalhoff Thomas Design Studio also received a Merit Award for its master plan for the future Parkside Planned Development, on the north edge of Shelby Farms Park.
The plan will turn the 59 acres into a walkable, mixed-use destination that complements the park with residential and commercial uses as well as public spaces.
And a Venice, California-based firm, Cliff Garten Studio, received a Merit Award for its design of I AM A MAN Plaza at Clayborn Temple.
The plaza and landscape sculpture honor the members of the 1968 sanitation workers' strike and the legacy of Dr. Martin Luther King Jr.
"The combination of landscape, text and sculpture is a meditation on America's struggle and progress with racism and class inequity since the Sanitation Workers and Dr. King took their historic stand in Memphis," the award statement says.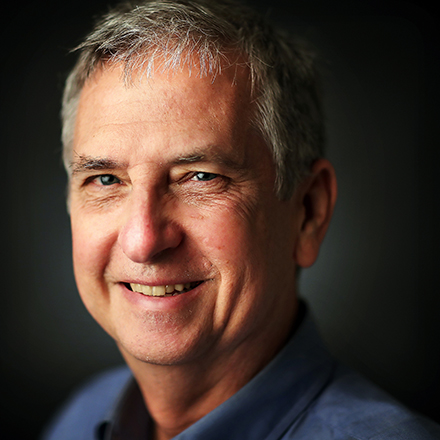 Tom Bailey
Tom Bailey covers business news for The Daily Memphian. A Tupelo, Mississippi, native, he graduated from Mississippi State University. He's worked in journalism for 40 years and has lived in Midtown for 36 years.
---