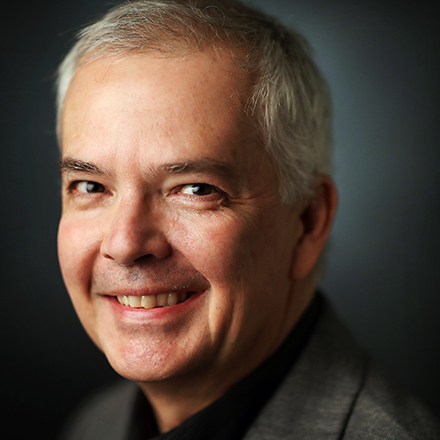 Top 35 recruiting class earns Memphis women's basketball coach Melissa McFerrin more time
But two-year contract extension also represents a ticking clock
Eleven years ago, then-Memphis athletic director R.C. Johnson offered Melissa McFerrin the job she still holds today: Head coach of the Memphis women's basketball program.
She remembers hesitating, reluctant for the same reason recruits have been wary in the years since – Elma Roane Fieldhouse, an old lady of a basketball barn that the women's team still calls home.
"As nostalgic as it is, it is in the bottom 10 percent of all facilities in the country and that was 10 years ago," McFerrin said. "It's a major factor."
One that is easy for casual observers to forget, perhaps because so few of them have even set foot inside the place.
"We don't forget," she said. "It's not something you recruit to; it is something you recruit in spite of."
New opportunity
McFerrin now has a Top 35 recruiting class on the way – the highest-ranked class in her time here – and all things considered, that's pretty remarkable.
Substantial renovations to Elma Roane Fieldhouse are coming and that helps. Still, it's tough to sell recruits on what they can't yet see.
This past week, Memphis athletic director Tom Bowen gave McFerrin a new two-year contract extension. And to be blunt, it raised eyebrows among some media and fans.
Her overall record is 177-174, but more concerning is that the program is on a three-year losing streak and has not made a single NCAA appearance during her tenure.
In February 2018, the U of M's student newspaper, The Daily Helmsman, called for McFerrin to exit at the end of that season in an opinion piece written under the headline: "McFerrin's minutes are up."
She returned and the team lost 20 games for the second season in a row.
But strong recruiting classes have the potential to change everything.
Look no further than what men's coach Penny Hardaway has been doing and the excitement over a top-tier class led by James Wiseman.
So, now on the women's side there is also renewed hope.
And enhanced expectations for the coach, which she welcomes.
"Absolutely," McFerrin said.
More talent must lead to better results
The dynamic recruiting class is headed by forwards and twin sisters Lanetta and Lanyce Williams (Arlington) and sharpshooting guard Madison Griggs (Houston). There's a four-star point guard from Canada, Aerial Wilson, and also two junior college transfers in Dulcy Fankham Mendjiadeau (originally from Cameroon) and Keke Hunter.
Lanetta Williams' decision came down to Memphis and Georgia and though the Williams sisters had expressed a desire to "stay home," McFerrin took no chances. When she had them and their parents in her home for a visit, she also invited a surprise guest: Penny.
"No introduction required," she said with laugh. "He just talked about being (a player) at Memphis and how special that is."
Griggs, too, wanted to stay close, but it probably didn't hurt that she had Hardaway assistant Mike Miller in her ear (Miller's sons also play at Houston).
"We're still gonna be young, but we're not going to be under-athletic or under-talented," McFerrin said. "We've changed the athleticism on our team dramatically."
Early in her time here, McFerrin's teams went to the postseason four straight times and even had a 26-win season.
But since moving from Conference USA to the American Athletic Conference in 2013-14, home to women's basketball powerhouse Connecticut, McFerrin has had just one winning season and one postseason appearance.
This recruiting class has earned McFerrin more time and she's also off to a good start with the class of 2020: Olive Branch guard Endya Buford, who just led her team to a state title and was Mississippi's Gatorade Player of the Year, has committed to Memphis.
But make no mistake: Anything short of a return to the postseason in 2019-20 would be a disappointment (McFerrin's own words), and she then said: "We should be talking NCAA Tournament, maybe not this year, but next year."
With more resources going toward the program – improvements already have been made to the fieldhouse locker room, weight room and training room – McFerrin's hope is that women's basketball at Memphis is moving into a new phase.
After all, even football was an afterthought before the university finally got serious.
"I ran into Tommy West not too long ago and we had a conversation about that," she said.
We know the context of West's last and unvarnished words at Memphis. For him, an emphasis on football came too late.
For McFerrin, this recruiting class earns her another shot – albeit one that comes with a strongly implied two-year deadline.
---