Eric Hasseltine steps down from afternoon radio show on 92.9 FM ESPN
Eric Hasseltine announced Friday that he is stepping down from his afternoon sports talk show on 92.9 FM ESPN.
Hasseltine, his voice breaking, emotionally made the announcement to his audience during the final segment of his show. The radio voice of the Memphis Grizzlies hosted the show from 2 to 4 p.m. daily for almost eight years. Producer Connor Dunning joined the show last summer. 
"I came to a decision that it's time to move on," Hasseltine said. "I'm not leaving the Grizzlies."
Hasseltine's departure from the radio show will not affect his job with the Grizzlies, where he will continue as the team's play-by-play announcer. He became the radio voice of the team after the sudden death of Don Poier in January 2005. 
"Today's my final day at 92.9 ESPN," Hasseltine told his audience at the end of his program. "It is solely by my choice. I have decided it is time for me to step in another direction.
"It's not an easy decision as you may be able to tell in my voice."
Hasseltine said he wanted to spend time with his family, including a son and daughter, and have some time to himself. And, he tried to keep the move quiet until Friday.
"I didn't want to talk about it until (Friday) because I didn't want it to be about some sappy love fest," Hasseltine said. "I didn't want people thinking there was something more to it."
Quite simply, thank you to @929espn management, my fellow hosts and the listeners! pic.twitter.com/rm2nUXSgMI

— Eric Hasseltine (@EricHasseltine) April 26, 2019
Before taking over the radio play-by-play duties for the Grizzlies, he hosted a pregame and postgame show on WHBQ-AM.
Brad Carson, director of sports programming at 92.9 FM ESPN, said the station will work through the change until a final decision is reached on Hasseltine's replacement. Jeffrey Wright, producer of the "Geoff Calkins Show," will host the show in the interim. He filled in for Hasseltine while he was on the road with the Grizzlies over the past year.
Wright joined 92.9 in 2016 after the creation of the "Jason and John Show" opened a producer spot for Calkins' show. He's a Memphis native who covered Ole Miss for four years before returning to Memphis.
Carson said there are no immediate plans regarding a replacement for Hasseltine.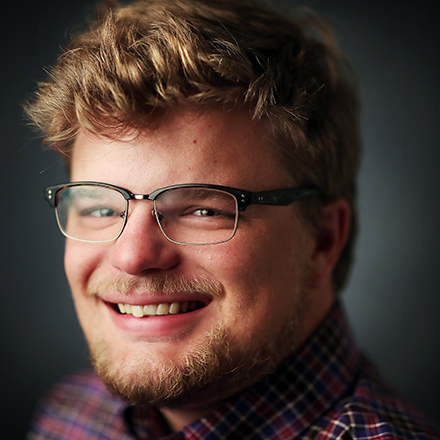 Jonah Jordan
Jonah Jordan was born and raised in Memphis, graduated from the University of Memphis and has covered the Memphis Tigers for three years. When he's not writing, he enjoys golfing and eating barbecue.
---