Hera Health Solutions developing biodegradable drug delivery implants, starting with contraception
Hera Health Solutions started from Idicula Mathew's senior design project at Georgia Institute of Technology.
He and a couple of friends were approached with a problem: Contraceptive implants are getting stuck in people's arms. Their task was to come up with a device to ease that removal process.
After viewing a handful of the removal processes, Mathew realized, instead of focusing on the removal, the implant itself could be improved.
Hera Health Solutions' solution is a biodegradable birth-control implant.
Their patent-pending product, Eucontra, would deliver the same drug, but change the implant material so that it would biodegrade within the person's body.
Hera Health Solutions participated in Memphis Bioworks Foundation's ZeroTo510 Medical Device Accelerator from May to August. During the 100-day process, the company determined a full regulatory pathway, established industry partnerships and filed a nonprovisional patent.
"Drug delivery is a very prominent field that needs a lot more innovation," Mathew said. "Every day, there's always new drugs being developed, discovered, but oftentimes, that delivery is still stuck way back in the day. I think this is the next step in developing a non-invasive, yet long-acting delivery product."
The senior project started in fall 2016 and two people from the project moved forward with the company, Mathew and chief operating officer Garrett Whitfield. They both graduated from Georgia Tech in 2017.
Contraception is only the beginning, the company's founders said they learned while engaged in discovering a customer base.
Subcutaneous drug-delivery implants, for example, are used for things such as long-acting treatment for opioid addiction and breast cancer.
"The same problem area lies within all of these — this very cumbersome removal process," Mathew said. "The next game plan is to do more market analysis, going back to the initial steps of understanding the customer, understanding the process, understanding the market viability, understanding the technical viability of our technology."
In general, implants, Mathew said, work well for medications, hormones or drugs that need to be released for an extended period of time and can be released regularly.
"Places where effectiveness should be efficient, and user compliance is a problem," Mathew said.
The company is also looking into the veterinary space. And the founders are getting in touch with nonprofit organizations that work internationally.
"The implants right now are one of the most prevalent devices used internationally in developing nations," Mathew said. "But again, just imagine if the removal process is bad here; internationally it's way worse."
The implant is ideal in places, where culturally, the discreet nature of the arm implant is a plus.
"The fact that our technology sort of eliminates that (removal) follow-up is very huge for developing nations," Mathew said.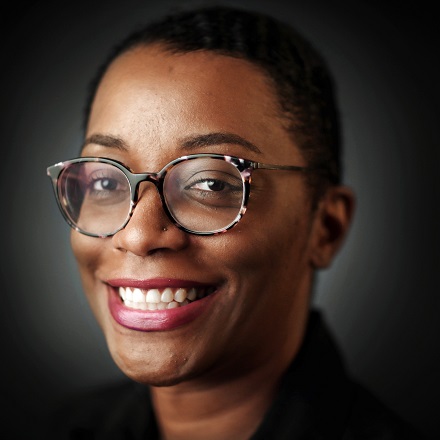 Elle Perry
Elle Perry covers arts and culture and other news for the Daily Memphian. She is a native of Memphis and a two-time graduate of the University of Memphis. Elle previously worked for the Memphis Business Journal and has written for publications including The Memphis Flyer and High Ground News.
---