European coach, former NBA player Sarunas Jasikevicius a reported Grizzlies coaching target
Two Grizzlies head coaching targets have emerged this week and they have at least a few other things in common: Utah Jazz assistant Alex Jensen, 42, and Lithuanian Basketball League coach Sarunas Jasikevicius, 43, are both young, highly regarded and have successful professional head coaching experience outside the NBA.
Jensen, who reportedly interviewed with the Grizzlies on Tuesday, is a former NBA D League Coach of the Year. Jasikevicius, whom ESPN identified as a candidate on Wednesday night, has spent three seasons as head coach of Zalgiris in the Lithuanian League and EuroLeague, where he finished third in the EuroLeague Coach of the Year vote in 2017 and has developed a reputation as one of Europe's best young coaches.
---
Chris Herrington: Grizzlies Notebook: A first head coaching candidate emerges
---
Like Jensen, Jasikevicius played high-level college basketball, starring at the University of Maryland, before playing professionally in Europe. Unlike Jensen, Jasikevicius was a star in Europe, becoming one of the best European guards of his generation. He also spent two years mid-career in the NBA, playing for the Indiana Pacers and Golden State Warriors.
The scouting reports on both Jasikevicius and Jensen portray them as strong tacticians who foster ball movement and offensive execution.
Jasikevicius interviewed for the Toronto Raptors head-coaching job last spring. Jasikevicius would bring to the job a pre-existing relationship with at least one incumbent Grizzlies player: fellow Lithuanian hoops great Jonas Valanciunas, who seems likely to return to the Grizzlies next season. Jasikevicius and Valanciunas were apparently teammates on Lithuania's 2011 EuroBasket and 2012 Olympic teams. (There's a picture of the two together here.)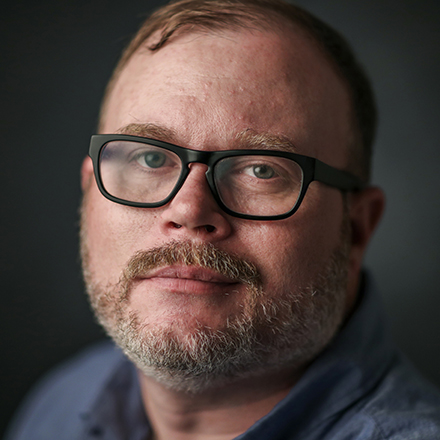 Chris Herrington
Chris Herrington covers the Memphis Grizzlies and writes about Memphis culture, food, and civic life. He lives in the Vollentine-Evergreen neighborhood of Midtown with his wife, two kids, and two dogs.
---