Kelsey boasts of voucher bill passage amid imminent lawsuits
NASHVILLE – State Sen. Brian Kelsey is touting passage of Gov. Bill Lee's education savings account initiative, pointing out it was a long time coming. Yet it is also likely to draw legal challenges as soon as the governor signs it into law.
"Thirteen years ago, I first introduced a private school choice bill in the Tennessee Legislature to help low-income children receive a quality education," Kelsey said in a statement. "In 2011 and again in 2014, it passed the Senate, but I must admit there were days when I never thought I would see it become law."
Kelsey declined to bring his education opportunity scholarship bill for consideration in 2018 after saying his Shelby County district didn't want it. But he recently told The Daily Memphian he supported the ESA initiative this year because Lee campaigned for "school choice" in 2018 and won the vote in District 31.
With passage in the House and Senate this week, the bill heads to Lee's desk for his signature, although the program is being funded in next year's budget with only $700,000 for administrative costs. It won't start until fiscal 2021-22 when students in Shelby County Schools, Metro Nashville Public Schools and the Achievement School District will be able to apply for $7,300 to enroll in private schools.
Kelsey thanked legislative leaders, as well as President Donald Trump for tweeting his support of the bill, and Lee for "campaigning for "school choice" and following through with legislation.
"Thousands of low-income children will no longer be stuck in failing schools but will have the chance they deserve for a quality education," Kelsey said in the statement.
The legislation, however, is expected to face almost immediate lawsuits from Shelby County Schools and Metro Nashville Public Schools, which said early in the week they will take legal action. Officials with both districts say the bill violates the Tennessee Constitution by singling out those school systems without a local referendum rather than applying statewide.
Shelby County Schools Superintendent Joris Ray said the district will "exhaust" all legal options if the governor and Legislature pass a law "arbitrarily" applying to Shelby and a limited number of school systems.
Shelby County School Board prevailed in a November 2012 decision by federal Judge Hardy Mays in a lawsuit with the Memphis City Board of Education.
In addition to the Shelby-Metro Nashville threat, the legislation could face challenge on the grounds it violates the 14th Amendment by excluding students from undocumented families. It contains a provision calling the ESA program a state benefit, an effort to prohibit undocumented immigrants from obtaining the funds.
State Sen. Todd Gardenhire, a Chattanooga Republican, pointed out in Senate debate this week the ESA program will exclude undocumented students and U.S.-born children of undocumented immigrants.
"This bill was flawed when it came from the House over here, and if we accept it, we're making a big mistake," Gardenhire said.
State Sen. Dolores Gresham, a Somerville Republican who carried the bill in the Senate, acknowledged Gardenhire's description of the bill was accurate and confirmed it contained language excluding those students.
Lisa Sherman-Nikolaus, policy director for the Tennessee Immigration & Refugee Rights Coalition, said it is "shameful" for the governor's signature education initiative to block immigrant students and families from receiving the funds.
"Debate around this bill was a disgraceful end to a toxic session that saw lawmakers on both sides of the debate using immigrant and Muslim families as bargaining chips to win votes for or against the governor's controversial education plan. We are deeply disappointed in this crass political calculation and expect more from our leaders," Sherman-Nikolaus said in a statement.
"While the Legislature failed to defend the rights of immigrant families, we expect the courts to overturn the discriminatory provisions of this bill and uphold the right of all children to equal access to education," she added.
Likewise, the American Civil Liberties Union of Tennessee called the bill a "wolf in sheep's clothing," contending it creates an expensive government program that "intentionally and explicitly" excludes students from undocumented families in violation of federal law while also undermining the "fundamental principle of religious freedom" by allowing public tax dollars to go to religious schools.
"We need to improve our public schools for all children, in rural and urban districts alike," Hedy Weinberg, executive director of the ACLU-Tennessee, said. "By taking resources away from public schools and discriminating against certain families, legislators are sending a clear message that they are giving up on public schools and turning their backs on some of Tennessee's most vulnerable children." 
The program is projected to cost between $165 million and $169 million over its first three years until fiscal 2023-24 as the state replaces Basic Education Program money that could be shifted through ESA students to private schools.
The state then would backfill those funds to Shelby County, Metro Nashville and the Achievement School District. But after three years, another $92 million in fiscal 2024-25 and then $110 million the following year and in subsequent years would be shifted as the number of students taking the ESA money increases to a maximum of 15,000.
The state also would start pouring $25 million annually into the program for grants to school districts with Priority schools, except for Shelby, Metro Nashville and the ASD.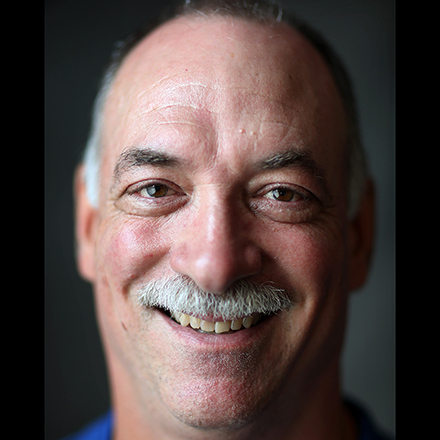 Sam Stockard
Sam Stockard is a Nashville-based reporter with more than 30 years of journalism experience as a writer, editor and columnist covering the state Legislature and Tennessee politics for The Daily Memphian.
---