New arts space pays homage to Piggly Wiggly founder
A new community arts space in Midtown has Memphis ties to New Orleans, the Bay Area and to Piggly Wiggly founder Clarence Saunders, who once operated a rebranded version of his grocery stores on the site at 579 N. McLean. 
Located directly west of Snowden School, the circa-1920s building is where Ashlee Rivalto grew up after her parents bought the home in 1980. The site once served as an interior design studio and is where a "Clarence Saunders – Sole Owner of My Name" grocery store operated in the 1920s that the self-serve supermarket innovator created after relinquishing his Piggly Wiggly chain to creditors.
Rivalto will open her community arts space there on May 31 under the name Soul Owner, a take on Saunders' stores.
Rivalto, an artist, is chief operating officer of her father Mike Rivalto's automated store company, Smartmart Inc. She has been working on the Soul Owner concept for about 10 years, renovating the 2,000-square-foot downstairs space since last May.
She plans to have four annual community-curated exhibitions, with proposals accepted on a rolling basis after being reviewed by a curatorial panel. 
The first show at 6 p.m. on May 31 is "On Beginnings," featuring Memphis artists who will be able to share their "soul's" creations with the community as "sole" owners of their ideas, Rivalto says.
As an arts administration graduate student at the University of New Orleans, Rivalto wrote her thesis about a community art space in the Mission District of San Francisco opened by the nonprofit, Root Division. She also interned there for four months.
Root Division was created to address artists' challenges and the lack of art education in school. Its mission is to empower artists, promote community service, inspire youth and enrich the Bay Area through visual art engagement. The organization's space includes artist studios, a large gallery and a classroom for art and education.
After spending nine years in New Orleans, Rivalto moved back to Memphis to open a similar space in her hometown.
"It was the space, it was the city, all of the connections I saw between New Orleans and Memphis that I loved, and I felt like there could be a need here for it," she said.
It's a place where artists can share ideas, meet neighbors and network, she said. "The foundation of this is holding space for others to explore new ideas."
Rivalto is planning a show there Oct. 25 for Memphis native and graffiti artist Nosey, who now lives in Detroit.
Nosey said his first job at 15 years old was at a Piggly Wiggly in East Memphis where he grew up. Saunders' story of success and how he handled adversity impressed Nosey so much, "I even got a Piggly Wiggly logo inked into my flesh," and painted the logo all over Memphis in homage to Saunders.
"I think he is easily one of the most interesting characters in the history of Memphis," Nosey said. "From re-inventing the way we shop, to building up a grocery store empire, to building a marble (Pink Palace) 'palace,' to watching his ideas be stolen and imitated by others, to losing it all and starting all over from scratch … If you're a true Memphian, how can you not feel that? The man had tenacity, and he never quit."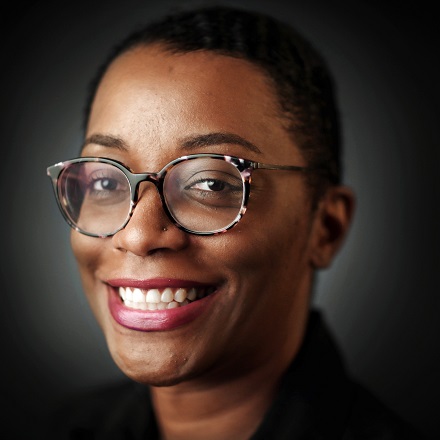 Elle Perry
Elle Perry covers arts and culture and other news for the Daily Memphian. She is a native of Memphis and a two-time graduate of the University of Memphis. Elle previously worked for the Memphis Business Journal and has written for publications including The Memphis Flyer and High Ground News.
---