Camper 'furious' over Casada's conference committee partisanship
NASHVILLE – House Minority Leader Karen Camper was steaming at the end of the 2019 General Assembly session after House Speaker Glen Casada kept Democrats off a key conference committee dealing with Medicaid legislation.
Camper, a Memphis Democrat, considered the situation a broken promise by Casada, who supposedly had ushered in a spirit of bipartisanship in his first year as House Speaker.
"I'm furious about that because people sent us here so that we can have input to whatever legislation we're going to pass," Camper said the night the session ended. "For him to say, 'I'm reaching across the aisle, I want to be bipartisan,' and then to make a conscious decision, that's crazy."
The conflict – which led to a House Democratic Caucus walkout – started with the fizzling of a conference committee set up to work out Senate and House differences on a bill designed to have Gov. Bill Lee's administration negotiate a federal block grant for the state's Medicaid funding, about $7.7 billion. The state puts in another $5 billion.
Democratic state Rep. Yusuf Hakeem of Chattanooga was prepared to introduce a minority report seeking Medicaid expansion at the initial conference committee. But the matter was never heard and the committee was scuttled.
When Casada appointed another set of House members to a second conference committee but included no Democrats, Camper objected on the House floor, calling it an effort to stifle the voices of Democrats and their constituents.
Casada refused to bend. And a short time later, about 5 p.m., Democrats walked out during a recess – though Casada said he called the body back into order – and chaos ensued at the chamber's main door. Two other doorways were locked as sergeants-at-arms, state troopers and Casada himself tried to keep Democrats from leaving the room.
State Rep. G.A. Hardaway of Memphis said someone grabbed him around the neck as he tried to leave, while Republicans contended Hardaway pushed a sergeant at arms to get out the door. An attorney for the House Ethics Committee did not return a call Monday about whether an investigation will be conducted.
Not only did Casada call for troopers to retrieve House members after the physical altercation, he held a roll call vote to show who was absent. Sixty-three of 73 House Republicans and three Democrats pushed the roll-call button.
Casada, who acknowledged he stood at the door to keep Democrats from leaving, defended his move afterward, saying it has been common practice for decades for the controlling party to put only its members on conference committees.
"Matter of fact, when Democrats were in charge, it was uncommon for a Republican to be on a (conference) committee, Casada said.
He contended it was fair this session under his watch for the first time "in probably 50 years," as he appointed Democrats to committee chairmanships and worked with members on the other side of the aisle.
Casada also accused the Democrats of "shirking their duties," an allegation that hasn't been made since the Civil War.
Camper didn't see it that way, though, and said the Democratic Caucus would be fighting "vigorously" over the summer for more input. She contended Casada's bipartisan mood shifted by the end of the session, especially in the waning hours.
"It's unconscionable to me he would make a conscious decision not to put members on these committees and quiet or shut down or mute our voices," Camper said.
Republican leaders appeared to be afraid, Camper said, that some of the moderate members of the Republican Caucus would vote in favor of the minority report to expand Medicaid. Democrats have been backing Medicaid expansion since the Affordable Care Act took effect and more vocally since former Gov. Bill Haslam introduced his Insure Tennessee plan four years ago to provide coverage for about 290,000 people caught in an insurance gap.
However, state Rep. Cameron Sexton, chairman of the House Republican Caucus, said Republicans "had no idea" what the minority report contained. Earlier, he pointed out other conference committees had no Democrats, without complaint.
Instead, he said, the House and Senate differed on wording in the block grant bill. Ultimately, it came down to Senate measures to put more guidelines in the negotiations, especially to ensure funding is tied to population growth and inflation.
Where governor stands
Lee, who is set to sign the measure Tuesday, said his administration would "never" finalize a bad deal for Tennessee with the federal government.
"This will allow us to have the opportunity to negotiate, to pursue, really, a correction to a system that's broken. I've said many times the healthcare system is broken. It does not work well, and we want to create a system that does in our state, that lowers the cost of health care to Tennesseans," Lee said.
If Tennessee does obtain a waiver for a Medicaid block grant, it would be the first in the nation, because the federal government doesn't usually give out money with no guidelines attached. TennCare operates on a waiver but comes with federal requirements.
Republicans entered the session saying in addition to the Medicaid block grant, they want a more "patient-centered" approach with lower prescription drug costs, more telehealth and a "right to shop" insurance bill, which passed on the session's final day.
The Tennessee Justice Center, however, called the block grant measure "a dangerous bill" that will lead to cuts in TennCare, hurt the economy and damage the state's healthcare infrastructure.
"We are the only state in the nation to voluntarily take this irresponsible step," said Michele Johnson, executive director of Tennessee Justice Center, a health-care advocate for Tennessee's low-income residents.
The organization contends state taxpayers will wind up paying more for a program providing less coverage to the state's "most vulnerable residents."
"With less federal funding, the state will have to cut services to those with the most expensive health-care needs – critically ill children, frail seniors and people with pre-existing conditions," Johnson said.
The Legislature approved $27.3 million for a Katie Beckett waiver program, an expansion to TennCare to cover the costs of care for some 3,000 children with severe birth defects and chronic diseases. President Ronald Reagan coined the term for a sick child in the early 1980s.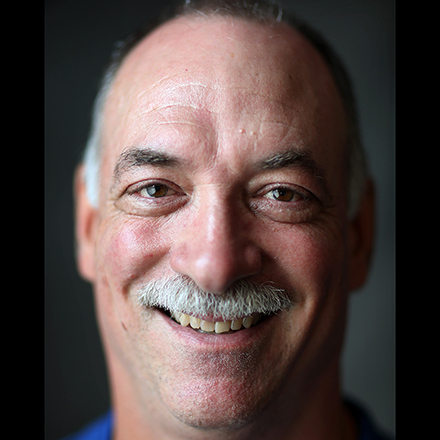 Sam Stockard
Sam Stockard is a Nashville-based reporter with more than 30 years of journalism experience as a writer, editor and columnist covering the state Legislature and Tennessee politics for The Daily Memphian.
---