Quinones' decision could impact the rest of Penny Hardaway's recruiting
Only a few days stand between Lester Quinones deciding whether he will play next season for Indiana or Memphis. He has no more lists to cut or schools to inform that he's no longer considering their institution. 
Bloomington or Memphis. Penny Hardaway or Archie Miller. James Wiseman or Trayce Jackson-Davis. Whatever his decision on Friday, the four-star guard will feel a sense of relief and the choice could start a chain reaction of events affecting more than the Tigers and Hoosiers.
"It was great going through the whole recruiting process," Quinones said in a phone interview Monday night. "Just having me and my family go on visits and my family experiencing that. It's been a great a ride. I'm glad it's time to come down to a decision."
The sharpshooting guard has received a daily call from Hardaway and assistant coach Mike Miller for the last month. He fills a need for a knockdown 3-point shooter who can play right away. 
None of the returning Tigers made more than 35% of their 3-pointers last season. Jayden Hardaway and Ryan Boyce redshirted last year, but have reputations as knockdown shooters. Lance Thomas, who sat last year after transferring from Louisville, shot 28.6% from outside the arc for the Cardinals as a freshman.
"They're just emphasizing needing a shooter there," Quinones said. "It feels like I could really win a lot of games with my shooting ability."
Three Memphis coaches have NBA experience. Sam Mitchell won the NBA's Coach of the Year award in 2006-07, and Hardaway and Miller competed at the highest level as players. Those connections are attractive to Quinones who – like most highly touted high school players – wants to make it to the NBA.
"It's nothing but positive with networking and stuff like that," Quinones said. "Just having three NBA guys there, there's nothing but positive as far as getting in the NBA being my goal."
Indiana made a big impression when Quinones and his family traveled to Bloomington for his official visit. He called it his favorite visit of the ones he's taken with his family during the process.
Relationships with coach Archie Miller and strength coach Clif Marshall were enhanced on the official visit. They emphasized family and bringing a championship back to Indiana.
"It was different," Quinones said of the time in Bloomington. "At that visit I feel like I bonded with the returning players better than at any of the other visits. Jerome Hunter, De'Ron Davis and Devonte Green and all those guys just want to bring Indiana back to where it used to be. Hanging banners and stuff like that."
Quinones isn't the only highly ranked prospect the Tigers are chasing – in fact he's just the tip of the iceberg. 
There's a chance Hardaway pulls in the top-ranked Class of 2019 a year after becoming the Tigers coach. RJ Hampton and Trendon Watford have heard from Quinones in recent weeks, but the main target is Precious Achiuwa.
Achiuwa and Quinones have played together periodically since seventh grade. They have a deep relationship and wouldn't mind continuing to play together into college.
No matter who commits to the Tigers, whether it's him or someone else, Quinones knows Memphis is building something special.
"Precious (Achiuwa) and I talk every day," Quinones said. "That's like my right-hand man. Whether I do commit to Memphis or Indiana, it's going to be a huge impact with the other people in the class."
He later added: "A lot of guys have been texting me about it, waiting on me to make a decision."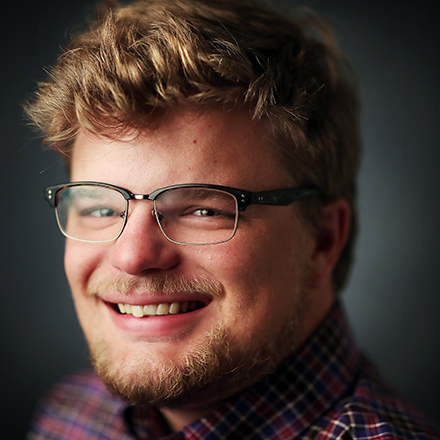 Jonah Jordan
Jonah Jordan was born and raised in Memphis, graduated from the University of Memphis and has covered the Memphis Tigers for three years. When he's not writing, he enjoys golfing and eating barbecue.
---