U of M tightens student housing exit options
The days of moving off campus half-way through a student's freshman year will soon be over at the University of Memphis.
For years, U of M students could pay $450 to get out of their student housing contract early.
In June 2017, the termination fee was increased to $750, but the extra $300 had little effect on students opting out of dorm life by their spring semester.  
On Wednesday, May 8, the U of M board of trustees voted to double the student housing contract termination fee to $1,500.
By the 2020-2021 academic year, students will not have the option to terminate their housing contracts at all. Once the contract is signed, students will be responsible for paying the entire year's rent.
"Most of our peers and all universities in Tennessee that have housing stock have no early termination policies," said U of M chief financial officer Raaj Kurapati. "The full cost has to be paid."  
When the fee was $450 in the 2016-2017 academic year, 185 contracts were terminated in the spring. After the fee increase the following year, 215 contracts were terminated by the end of the fall semester.
The U of M was losing an average of $477,750 a year in student housing revenue.  
Each spring, the occupancy rates for student housing drops by about 10% as students come on campus, get acquainted with off-campus options and terminate their contracts, Kurapati said.
The $750 fee was about equal to a month's worth of rent. The $1,500 termination fee is closer to a first and last month rent payment based on the average housing cost of $3,000 a semester.
"It ($750 fee) has not discouraged students from terminating the contract – not that that's the driver," Kurapati said. "We want students to be part of our campus and engage in campus activity."
The U of M wants to shift its public perception as a commuter campus and become more of a destination where students live, study and work on campus.
Some of the university's on-campus housing options are more than 30 years old and no longer meet the needs of students.
Another issue has been the U of M's dining options, which have historically closed by 8 p.m., leaving few late-night options for students living on campus.  
"A big part of that experience is the dining and our new dining partner is making $12 million to $13 million in dining improvements that will dramatically improve the experience," said president M. David Rudd.
In March, Rudd announced the U of M had signed a 15-year contract with Chartwells Higher Ed to replace Aramark as its food services vendor beginning in August.
The new vendor is anticipated to bring more local options, including replacing Dunkin' Donuts with local favorite Gibson's Donuts, and hosting local food trucks on campus.
While engaging in campus life may be a priority, so is revenue.
The U of M owes a significant amount of debt on three of its student housing facilities.
Fiscal year 2019 annual bond debt payment and payoff year:
Carpenter Complex - $608,400 (2036)
Living Learning Complex - $1.2 million (2040)  
Centennial Place - $3.2 million (2046)
The university would have to increase the cost of student housing by 5% every year to pay off its debt service, which is not sustainable, Kurapati said, especially given all the new off-campus housing options that are coming online in the University District.
There are significant concerns regarding the occupancy numbers as the private, off-campus housing competition continues and occupancy in private off-campus housing remains much higher, Kurapati said in his presentation to the board Wednesday.
In the past few years a number of privately owned, student-targeted apartment buildings have sprung up around the U of M campus with even more on the way, including plans for the 215-bed ThirtySix01 at 3601 Midland Avenue, and 460-bed Stella Student Spaces, occupying an entire block of Brister Street, from Midland to Mynders.    
The board also formalized an agreement Wednesday to acquire one of the newly built student-targeted apartment options — Gather on Southern, a $25 million, 435-bed apartment building constructed by Dallas-based Rael Development Corp. in 2014.
---
Michelle Corbet: University of Memphis trustees approve apartment acquisition
---
Municipal Acquisitions, a private real estate investment firm out of Washington, D.C., is looking to buy Gather on Southern and partner with the U of M to manage and eventually acquire the property.
Under the terms, Municipal would donate the land, valued at $3 million, to the U of M and enter into a land lease for the real property, valued at $25 million, that will coincide with a management and maintenance agreement.
Net income on the property will be about $100,000 a year for the university after all expenses, such as security.  
As soon as the long-term master lease is finalized, the U of M plans to renovate or repurpose some of its older dormitories beginning with student housing on the Park Avenue campus.
"We're not really increasing our housing stock, we're getting new housing at no significant cost to us," Kurapati said.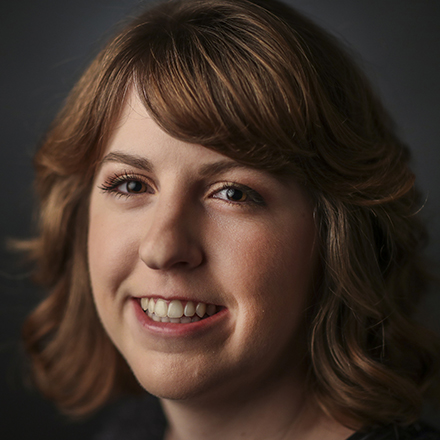 Michelle Corbet
Michelle Corbet covers business for The Daily Memphian. Prior to, she was a reporter at the Memphis Business Journal. A native Memphian and University of Memphis graduate, Michelle covered business in Conway, Arkansas after college. Michelle got her start covering business as an intern at The Commercial Appeal.
---