Memphis-based group joins second lawsuit over new voter registration law
NASHVILLE – A second lawsuit against the state of Tennessee is challenging a new law that plaintiffs say will suppress the vote after a massive 2018 voter registration drive in Shelby County.
The American Civil Liberties Union, ACLU of Tennessee, Campaign Legal Center and Fair Elections Center filed the lawsuit Thursday in U.S. District Court for the Middle District of Tennessee on behalf of the League of Women Voters of Tennessee, American Muslim Advisory Council Spread the Vote and Memphis-based Mid-South Peace & Justice Center.
"It is already hard enough to get people registered to vote in Tennessee," said Paul Garner, organizing director of Mid-South Peace & Justice Center. "What this draconian law effectively does is punish those that want the democratic process to reflect and represent as many people as possible in communities like Memphis. It is voter suppression, plain and simple."
In a statement, the groups pointed out Tennessee ranks 44th nationally in voter registration but instead of providing more resources for election offices to handle a surge in registrations such as the one seen in fall 2018, the state Legislature passed a measure creating criminal and civil penalties against those who "fail to comply with onerous requirements and turn in 'incomplete' applications." Gov. Bill Lee signed the bill into law last week.
The complaint contends the new law violates tenets of the First and Fourteenth amendments, including freedom of speech, freedom of association, due process and the fundamental right to vote. In addition, the groups filed a notice letter with the state citing violations of the National Voter Registration Act.
"The right to vote is the bedrock of our democracy and voter registration drives are a precursor for many to exercise that right," said Hedy Weinberg, executive director of ACLU of Tennessee. "Voter registration drives have long been a way for communities that are historically disenfranchised – including students, people of color, immigrants and senior citizens – to empower individuals and gain access to the ballot box. The ACLU filed this lawsuit because we are committed to ensuring political participation for all eligible voters."
The law is designed to go after largescale voter drives that pay workers to register people to vote. It stems, in large part, from a 2018 incident in which thousands of applications were filed with the Shelby County Election Office shortly before the registration deadline for the November election. Many of those forms were found to be incomplete.
Under the new law, civil penalties of $150 to $2,000 could be levied by the State Election Commission for turning in 100 to 500 incomplete forms and a maximum of $10,000 for turning more than 500 incomplete applications.
Forms without a person's name, residential address, birth date, declaration of eligibility or signature would be considered incomplete. The state could count all forms turned in by a person or organization in one calendar year when determining whether to assess penalties.
Criminal charges also could be filed against people for failing to go through state-mandated training and signing a sworn statement to follow the law, as well as for failing to turn in forms within 10 days of a collection.
In addition, the law regulates all communication promoting voter registration and engagement by requiring a disclaimer it is not being done in conjunction with the Secretary of State's Office. And it bans out-of-state poll watchers who try to ensure elections are carried out properly.
The Tennessee Secretary of State's office declined comment on the pending litigation. But previously Secretary of State Tre Hargett and Coordinator of Elections Mark Goins, who brought the legislation this session, said action needed to be taken to prevent large numbers of incomplete registrations from being turned in at the last minute.
They also pointed out that some $200,000 was spent dealing with tens of thousands of voter registration forms dumped on election offices across the state, but mainly in Shelby County, last year just before the registration deadline for the Nov. 6 election.
Hargett and Goins said the legislation would not apply to groups such as the League of Women Voters since it doesn't pay people to conduct drives.
Yet the League of Women Voters of Tennessee joined in the lawsuit anyway, and its president, Marian Ott, pointed out its main priority is to ensure people are registered to vote and receive the information they need to cast a ballot.
"Voter registration surges like what Tennessee saw in 2018 should be celebrated, not penalized. We see this law as a threat to democracy and a direct violation of our Constitution," Ott said.
Previously, six groups including a Memphis-based law firm filed suit challenging Tennessee's new third-party voter registration law, contending it violates "fundamental" constitutional rights with the threat of civil and criminal penalties.
Burch, Porter & Johnson PLLC of Memphis, the Lawyers' Committee for Civil Rights Under Law, the NAACP, pro bono firm Hogan Lovells US LLP, Bromberg Law LLC and community practitioner Daniel Ayoade Yoon filed suit May 2, the day Gov. Lee signed the measure into law, arguing it places "burdensome requirements" on organizations trying to register people to vote.
The legal challenge was filed on behalf of the Tennessee Conference of the NAACP, Democracy Nashville-Democratic Communities, the Equity Alliance and The Andrew Goodman Foundation, which participate in voter registrations.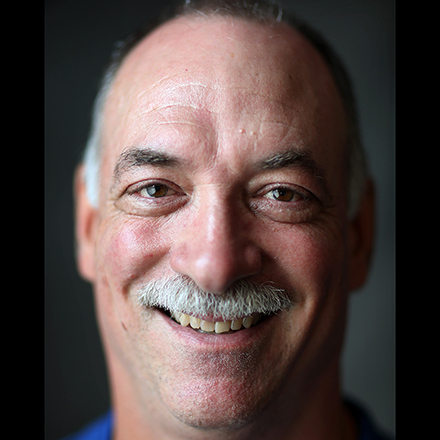 Sam Stockard
Sam Stockard is a Nashville-based reporter with more than 30 years of journalism experience as a writer, editor and columnist covering the state Legislature and Tennessee politics for The Daily Memphian.
---