Chancery lawsuit challenges Nov. 6 ballot referendums
A group of citizens and an organization trying to preserve instant-runoff or ranked-choice voting in city elections filed a Chancery Court lawsuit Friday, Oct. 5, against the Shelby County Election Commission and the city of Memphis seeking to take a repeal of IRV off the Nov. 6 ballot.
The ballot question, one of three put on the ballot by the Memphis City Council, would repeal a 2008 charter amendment that requires using the voting method that ranks first, second and third preferences in the races for seven single-member council districts.
The city charter currently requires a runoff election in those district races if no candidate gets a majority – 50 percent plus one – of the votes cast. IRV would take the second and third preferences of voters and distribute them among the leading contenders until someone in the race has a majority of the votes.
The lawsuit by Save IRV Inc., Erika Sugarmon, John Marek, Sam Goff and Racquel Collins Milinkovich also seeks to remove another ballot question that would eliminate the city runoff provision in the seven single-member council districts it currently applies to. It also asks Chancellor Jim Kyle to order the city to rewrite the third ballot question that, if approved by voters, would extend the current limit of two consecutive terms for city council members and the Memphis Mayor to a limit of three consecutive terms.
"They are downright misleading and that disturbs me as well as my friends and family member," said Sugarmon, who ran on the August ballot in the special election for Memphis City Council. "And we wonder why we have apathetic voters."
The legal challenge is scheduled for a hearing before Kyle Thursday afternoon, Oct. 11.
"Many times we go in and read these referendums and they are in the negative or the reverse. You have to spend a little bit of time trying to understand them," attorney Randall Fishman, representing the plaintiffs, said of the three proposed changes to the city charter. "If they were set out in plain language that you could read and were intelligible, you could make a more intelligent decision instead of scratching your head and wondering, 'Did I do what I really wanted to do?' "
Fishman faults the term limits proposal for leading with verbiage that indicates it is about term limits in general.
"What they don't tell the voters is there are currently term limits of two terms," he said. "So what they are asking voters to do is to extend term limits by one term."
Fishman said state law requires that the ballot question to repeal instant-runoff voting must have a fiscal note – a statement of how much the proposal would cost or save taxpayers.
And he said the ballot questions about IRV and the existing runoff provision point to a conflict between the two.
Instant-runoff voting would eliminate the need for runoffs, he said.
In 2008, Memphis voters approved the use of IRV in city elections. The seven single-member district council seats are the only positions in city, county, state and federal offices locally that require a runoff if no candidate gets a majority of the votes cast.
A federal judge eliminated the runoff requirement 27 years ago that applied to citywide races for mayor. The ruling also abolished seven city-wide or at-large council seats also subject to the runoff provision.
IRV hasn't been used because until the last two years, election officials have said there is no way to implement it on the touch-screen voting machines used currently. Elections administrator Linda Phillips said in 2017 she found a way to implement a form of IRV. There are still questions about whether state election officials will approve the use of instant-runoff voting for 2019 city elections.
If IRV survives the Nov. 6 ballot question and voters also choose to keep the runoff provision, it raises a question about which would take precedence.
"We're going to ask the chancellor just that question," Fishman said. "It seems to me they are polar opposites. You can't have it both ways."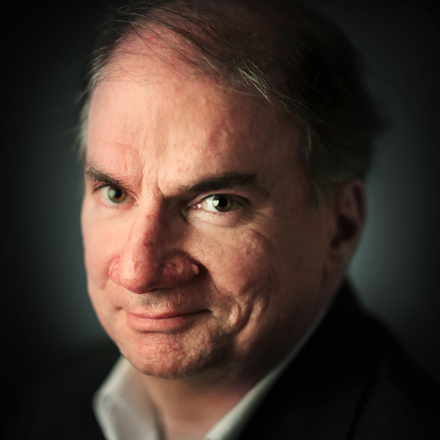 Bill Dries
Bill Dries covers city government and politics. He is a native Memphian and has been a reporter for more than 40 years.
---