A Memphis Music Road Map: The Golden Age
Part 2: The rise of Sun, Stax and Hi
It was no accident of individual genius – though there was plenty of that, too – that electric blues, early rock 'n' roll and soul all sprang, in significant part, from this same place.
Memphis music, like so much of the rest of the Memphis story, is shaped by geography. As an urban beacon amid a 200-mile rural radius rich in both agriculture and artistic culture, as a major river port at the northern edge of the South, Memphis was a cultural crossroads.
In the first installment of this Memphis Music Road Map, we followed the way a new medium – commercial recording – first documented the cultural mix that had long been brewing in Memphis, taking the initial form of acoustic blues, jug bands and Beale Street blues/jazz. (See Part 1 for a fuller explanation of the project.)
Growing out of this mix, the most important midcentury American music was directly blues-based, and Memphis was where those vectors pointed. Here, the musical waters ran deep, but like the Mississippi itself, were never still.
Homegrown talent and regional seekers in the post-World War II years found in Memphis a growing industry of independent operators ready to help hone and spread their sound: Radio stations (WDIA, WHBQ), recording studios (Phillips, Royal, Stax, American, Sonic) and record labels (Sun, Duke, Hi, Stax, Goldwax) all helped document and broadcast a musical revolution.
In most tellings, 1954 is Memphis' big year. That's when Elvis recorded "That's All Right" at Sun, and rock 'n' roll was born. We spent an entire year a decade-and-a-half ago celebrating the 50th anniversary of this moment.
But in this second installment of our Memphis Music Road Map, focusing on the golden age of the 1950s-1970s, we put a spotlight on 1951, where we break from our one-song-per-year template to mark three big moments. 
Maybe 1954 wasn't ground zero. Maybe rock 'n' roll had already been born, in the exact same place, three years earlier. Maybe Elvis represented the baby steps, not the birth. And maybe the seeds of reggae had been planted on the same ground – not Memphis widely but just 706 Union Ave. – in the same year. And maybe the greatest pure artist the city had ever seen – at least Sam Phillips seemed to think so – cut his greatest sides in the same studio that year?
Over the course of these three installments, including the third one on the modern era, we tend to avoid artist repeats, other than when individual musicians recorded in different configurations or at least under different monikers. (Alex Chilton solo and in Big Star, or Frank Stokes solo and in the Beale Street Sheiks.)
But Elvis Presley and Al Green tower over the Memphis music story, and to understand them in the context of Memphis music is to understand two things about each: With Elvis, it is his synthesis of genres in the mid-1950s and his prodigal son's return after a decade of Hollywood soundtracks. For Green, it is his perfection of the Southern soul sound just as it was fading, and his rejection of secular music at the peak of his powers. We double them up here.
Time to get moving again. Here's the map of the golden age. See below for a companion playlist, where you can listen along.
The 1950s: Electric blues and the birth of rock 'n' roll
"Miss Martha King" – B.B. King (1949): The young Beale Street Blues Boy, then a WDIA disc jockey, on his first record, singing about his then-wife, a year before he'd meet up with Sam Phillips and then meet the world. The Newborn family (drummer Phineas and his sons piano player Phineas Jr. and guitarist Calvin) and sax man Ben Branch are among the backup. (Listen here.)
"Alabama" – The Louvin Brothers (1949): This country duo was originally from Alabama and became Grand Ole Opry regulars in the mid-1950s. But during the late 1940s, around the time they recorded this paean to home, they lived in Memphis, performing daily on local radio station WMPS. (Listen here.)
"Calvin's Boogie" – Phineas Newborn Orchestra (1950): Still a teenager, the youngest player in the Newborn family gets a showcase, cutting all over the lines that separate jazz, blues, and what was becoming rock 'n' roll. (Listen here.)
"Rocket 88" – Jackie Brenston & His Delta Cats (1951): Ike Turner's band, with Brenston taking the vocal and eventually the credit, and almost as widely considered a "first rock 'n' roll record" as Elvis' "That's All Right," which would be cut in the same studio three years later. (Listen here.)
"Roscoe's Boogie" – Rosco Gordon (1951): The debut of "Rosco's rhythm," a laconic, off-beat style that would be discovered by Jamaican musicians a decade later and influence the development of ska and reggae. (Listen here.)
"Moanin' in the Moonlight" – Howlin' Wolf (1951): Perhaps the greatest (this or "How Many More Years") of the ground-quaking cuts the Wolf recorded with Sam Phillips before heading north to Chicago. Phillips called it "the most different record I ever heard." (Listen here.)
"My Song" – Johnny Ace with the Beale Streeters (1952): On this Memphis-recorded debut, Ace is backed by his Beale Streeters bandmates (Bobby "Blue" Bland, Earl Forrest). The first of three R&B chart toppers for Ace, who would die two years later of an accidental self-inflicted gunshot. Sixteen years later, another Memphis-born R&B titan, Aretha Franklin, would record it. (Listen here.)
"We All Gotta Go Sometime" – Joe Hill Louis (1953): One-man-band blues thumper Louis was the artist on the first record Sam Phillips released on his own label, the pre-Sun Phillips label. This is a Sun single from a few years later that swings like the new music then still finding its name. (Listen here.)
"Rockin' Chair Daddy" – Harmonica Frank (1954): In the year of Elvis Presley's debut, this raucous Sun Records mashup of country and blues by an already 40-something white medicine-show-circuit veteran beat the future King to the shelves by a couple of weeks. By that point, Frank had been honing his blend of "white" and "black" styles since before Elvis was born. (Listen here.)
"Mystery Train" – Elvis Presley (1955): The previous year, Elvis, Scotty (Moore), Bill (Black) and Sam Phillips had conducted the "great wedding ceremony," coupling blues ("That's All Right") and country ("Blue Moon of Kentucky") on two sides of one single with a unified sound, making rock 'n' roll a musical fact. Here's a more philosophical origin story. Junior Parker's original (Sun, 1953) was an elegant blues lament: "Well it took my baby and it's gon' do it again." Elvis rides Moore and Black's quicker railroad rhythm to a freer place, beating back the earlier song's dread: "Well, it took my baby, but it never will again, never will again." Then he celebrates on the fadeout with a little yelp. (Listen here.)
"Dixie Fried" – Carl Perkins (1956): A year earlier, Perkins' "Blue Suede Shoes" became a national anthem of sorts, climbing to the Top 3 of the country, pop and R&B charts. "Dixie Fried" was more cult classic than best seller, a savage side about drunken revelry that picks up speed and danger when "it's almost dawn and the cops are gone." (Listen here.)
"Home of the Blues" – Johnny Cash (1957): A year after Elvis broke big with the Nashville-recorded "Heartbreak Hotel," Cash tucked away a more graceful place-based metaphor for romantic misery on a Sun B-side. (Listen here.)
"Little Boy Blue" – Bobby "Blue" Bland (1958): The one-time Beale Streeter finds his lane, two steps from the blues, as R&B Sinatra crooning yields to full-on proto-soul shouting. (Listen here.)
"Blue N Boogie" – Young Men From Memphis (1959): Memphis jazz, post-Handy/Lunceford, is a world that's hard for nonspecialists to navigate, but many of the best and brightest of their generation – Phineas Jr. (piano) and Calvin Newborn (guitar), Booker Little (trumpet), George Coleman (tenor sax), Frank Strozier (alto sax), Charles Crosby (drums), George Joyner (bass) and Louis Smith (trumpet) – come together for an album-long summit meeting titled "Down Home Reunion." A pretty good starting point for exploration. (Listen here.)
The 1960s: Soulsville U.S.A. and the garage-rock boom
"Lonely Weekends" – Charlie Rich (1960): Sun's last artist was a musical polymath from Colt, Arkansas, who would find greater success in Nashville in the next decade but never quite leave Memphis, body (keeping a home in East Memphis) or bluesy spirit. This jaunty rockabilly debut was recorded at Sun but released on Sam Phillips' post-Sun Phillips International label. (Listen here.)
"Cause I Love You" – Rufus & Carla (1960): Rufus Thomas was already a major Memphis music figure, but this is where we meet the Thomas family, not just daughter Carla on the other end of this kinda lascivious duet, but also son Marvell on piano. The first record cut at what would be Stax's McLemore Avenue studio and the fledgling label's first regional hit. Carla, Marvell, drummer Howard Grimes and Booker T. Jones (on sax) were all teenagers. Talk about corrupting the youth! (Listen here.)
"You Don't Miss Your Water" – William Bell (1961): Nearly 60 years before Memphis hip-hop/R&B artist Jozzy would pen a verse for country singer Billy Ray Cyrus on a remix of the genre-boundary-smashing "Old Town Road," Stax's first signature male star was defining country-soul, rooting this self-penned country ballad in black gospel piano. Generations of adventurous country artists from the Byrds to Sturgill Simpson would lay their claim to it. (Listen here.)
"Tuff" – Ace Cannon (1961): At the intersection of blues, rock and jazz stands a long tradition of Memphis instrumentalists with a knack for filling dance floors in the 1960s. Cannon's Hi label debut is a sad, lonely little number anchored by organ and a warm alto-saxophone for the moody lover in everyone. (Listen here.)
"These Arms of Mine" – Otis Redding (1962): Fruit of a supposedly accidental studio origin story as rich as Elvis'. A then-unknown 20-year-old valet from Macon, Georgia (for main artist Johnny Jenkins), gets a chance, stretches out the opening refrain – "Theeeese arrrms of miiine" – and immediately enters soul Valhalla. (Listen here.)
"Walk Right In" – Gus Cannon (1963): Jug band blues reborn. After the folk trio the Rooftop Singers turned Cannon's Jug Stompers' 1929 song "Walk Right In" into a (rather dire) 1963 No. 1 pop hit, a 79-year-old Cannon, with Memphis Jug Band leader Will Shade in support, was given the opportunity for an encore via an early Stax Records album, where he does updated versions of that song and others, with spoken introductions, and shows these new "folk singers" how it's supposed to be done. (Listen here.)
"After Laughter (Comes Tears)" – Wendy Rene (1964): A deep, guttural, haunting affair, "After Laughter" is, much like Wendy Rene, a mythical wrinkle in between the pages of Stax's storybook. Rene infuses the teeny-bopper pop appeal of the day with a hearty helping of gospel to great effect. Each listen will hit you in the feels, as Rene lifts her voice to convey existential longing like few ever could. (Listen here.)
"Scratchy" – Travis Wammack (1964): Recorded by Sun veteran Roland Janes at his Sonic Recording and featuring some truth-in-advertising guitar from a teen prodigy that served as a kind of aural bridge from Sun rockabilly to Memphis' post-Beatlemania garage-rock boom. (Listen here.)
"Biggest Fool in Town" – Gorgeous George (1965): Stax made stars and Stax made hits and sometimes Stax made great records that were neither. This might be the label's greatest obscurity, a deep-soul rasp from a guy named Theodopholos Odell George, who really starts testifying on the fadeout. ("I even bought everything on your back/I even bought the hair on your head.") (Listen here.)
"Uptight Tonight" – Flash & the Memphis Casuals (1966): Memphis' (first) garage-rock boom was way bigger than the Box Tops but maybe never wilder than this, which manages to live up to one of the greatest conceivable garage-rock song titles. (Written by Jim Dickinson, who also plays keyboards and wasn't even in the band.) (Listen here.)
"The Dark End of the Street" – James Carr (1967): In a city whose classic soul scene was dominated by Stax and Hi, one of the greatest soul songs ever conceived or recorded came from Goldwax, and remains a relative obscurity even as it's been covered by everyone from Aretha to Van Morrison. A big singer, Carr holds back on this original version, letting the gravity of a song that feels more discovered than written do the work. (Listen here.)
"What a Man" – Linda Lyndell (1968): Now perhaps better known as a Salt-N-Pepa and En Vogue song, the original "What a Man" is a shining example of the kind of novelties that made Stax an ambitious and exciting record label, unafraid of risks and the occasional stunt. Make no mistake that the spectacle of a white woman who sounded at home at the Southern soul powerhouse was not lost on the minds at Stax. In fact, Lyndell performed a sideshow of sorts on the road with James Brown before drawing the interest of the legendary Memphis label. Even today, many might be shocked when they match a picture of Lyndell to her voice. She only put out two singles with the label, but she summed up their essence rather neatly. What a woman. (Listen here.)
"When Will We Be Paid?" – The Staple Singers (1969): As Memphis (and the rest of America) was reeling from the assassination of Dr. Martin Luther King Jr., Stax Records was in the midst of restructuring following the death of Otis Redding and most of the original Bar-Kays. Now on the outs with previous distributor Atlantic Records and without their star, the company took some bold chances. One was signing Chicago gospel group the Staple Singers and branding them as a crossover act. This closer to the group's Steve Cropper-produced second Stax album is a reparations anthem and stark lyrical ode to the sacrifice of black men and women through slavery, Jim Crow and the socio-economic peril of the day. Prince, a frequent collaborator of Mavis Staples, later covered it. (Listen here.)
"Hyperbolicsyllabicsesquedalymistic" – Isaac Hayes (1969): When Hayes transitioned from studio hand/songwriting ace to solo artist, his Black Moses/Shaft charisma was so magnetic that it sometimes overshadowed his musicality. This longform blast of hard, experimental funk is music first, its toughest passages memorably sampled two decades later by hip-hop greats Public Enemy. (Listen here.)
The 1970s: Al Green, alternative Memphis and more
"Stranger in My Own Hometown" – Elvis Presley (1970): From American Studios, 1969, Elvis' first Memphis sessions since leaving Sun and after a decade in Hollywood. Prodigal son returns to his abandoned kingdom (which had done fine in his absence) with something to prove, attacking this too-perfect song choice (originally Percy Mayfield) with power, desperation and self-aware humor. "I came home with good intentions. … My hometown won't accept me, just don't feel welcome here no more." (Listen here.)
"A Nickel and a Nail" – O.V. Wright (1971): O.V. Wright's bone-chilling, raspy blues made him arguably the most downhome of the artists in Willie Mitchell's Hi Records stable. On "A Nickel and a Nail," Wright puts on a clinic of downtrodden desperation through song. It's a clever, simple, effective kind of despair that is elevated by expert playing by the Memphis Horns and Hi Rhythm Section. (Listen here.)
"I Feel Like Breaking Up Somebody's Home" – Ann Peebles (1972): Peebles is home alone, but this time the water hitting her window pane doesn't evoke sweet memories. It puts her on the prowl, and no one is safe. Background vocals urge caution ("Don't break it up"), but these warnings don't stand a chance against the slinky Hi groove. (Listen here.)
"Love and Happiness" – Al Green (1973): Co-written with Teenie Hodges, whose guitar sets it off, Green's late-night romantic promise blooms into a kind of communal benediction with broader application: "You be good to me/I'll be good to you/We'll be together." (Listen here.)
"September Gurls" – Big Star (1974): Not a hit – Memphis' definitive semi-popular band didn't have any of those – but still a kind of modern standard. That chiming opening riff and propulsive start-with-the-title first verse launched the power-pop genre and set an alt-rock template for a generation of bands. (Listen here.)
"Third Rate Romance" – The Amazing Rhythm Aces (1975): A Top 20 pop and country hit cut by a local band at Sam Phillips Recording, honoring the cross-genre promise of Sun's rockabilly hits at a time when that was far more rare. Also: A priceless piece of songcraft that's been covered more than a half-dozen times. (Listen here.)
"On the Loose" – Hi Rhythm (1976): We're more likely to know the singers than the players, but the lifeblood of Memphis music might be the sidemen, and here Al Green's ace backing band steps out on their own for the first time. (Listen here.)
"Belle" – Al Green (1977): Green gives his secular muse a name only to say goodbye, and this self-produced farewell ("It's you that I want but Him that I need") reaches for grace via a long call-and-response vocal fadeout. (Listen here.)
"Beale Street Ain't Beale Street No More" – Gatemouth Moore (1977): A Booker T. Washington High School grad and WDIA deejay during the station's late 1940s heyday returns to Beale decades later, at the street's nadir, and finds that things have changed: "I looked for the Palace/Where I learned to sing the blues/The building's about to fall down/Ain't that bad news?" (Listen here.)
"Waiting" – Van Duren (1978): The Memphis power-pop scene was deeper than Big Star, if no more commercially successful. The Scruffs pushed Big Star's ringing guitars toward punk. Here, Van Duren turns the same off-kilter spirit into a forlorn piano ballad. (Listen here.)
"Hard Up" – The Klitz (1978): Depending on who you are it sounds like the worst thing ever or a whole new world opening up. There were stylistic sisters then overseas (Raincoats, Kleenex), but domestically here's riot grrl (in sound if not politics) 20 years early. (Listen here.)
"Bad, Bad Leroy Brown" – Jerry Lee Lewis (late '70s): After the gold rush Memphis: Where the best sound in town is one of the greatest musicians in the world getting late-night loose in the studio (real loose – third-person asides and impromptu lyrics about strippers and Watergate), it doesn't get released for nearly 40 years, and we're still not sure exactly when it was recorded. (Listen here.)
"Walkin' Down Beale Street" – Sid Selvidge (1979): Another report on the sorry state of Beale, but this one more sweet-voiced elegy than rueful lament. The lead track of the multi-artist documentary album "Beale Street Saturday Night," produced by Selvidge's Mudboy & the Neutrons partner Jim Dickinson. (Listen here.)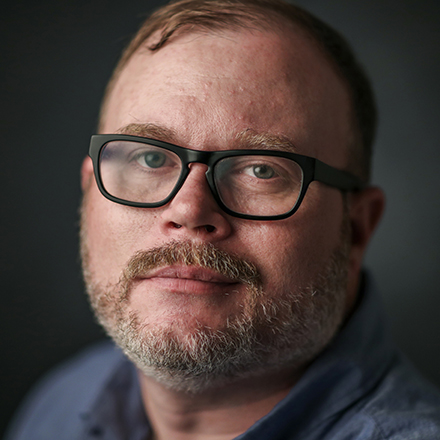 Chris Herrington
Chris Herrington covers the Memphis Grizzlies and writes about Memphis culture, food, and civic life. He lives in the Vollentine-Evergreen neighborhood of Midtown with his wife, two kids, and two dogs.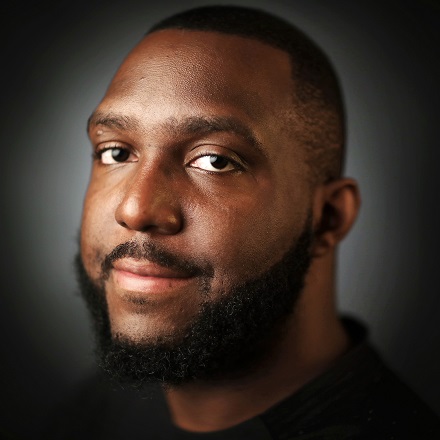 Jared Boyd
Jared Boyd is a general assignment reporter with The Daily Memphian who can be found covering just about anything people in the Mid-South might find interesting. His friends call him "Jay B.," and you can, too.
---