Ballot Basics: An early look at the Memphis election ballot
Candidates in the 2019 city elections can begin pulling qualifying petition for the October ballot in a week.
But the campaigns for Memphis mayor, all 13 city council seats, City Court Clerk and three City Court judge positions have been underway for some time. Some new contenders will probably emerge as candidates make the formal move to declare their candidacies with at least 25 signatures of voters who live in the district they want to represent or within the city of Memphis for citywide offices. Some may call off their bid for office and others may switch races when it comes to some of the council contests.
When candidates pull a qualifying petition from the Shelby County Election Commission it is for a specific office.
Candidates put up a $100 filing fee in cash when they file the petition. If they get more than 10 percent of the votes in a given race, they get the full amount back.
The deadline to file the petitions is noon July 18.
Then there is another week for any candidate who has filed to withdraw if they wish. The deadline for that is July 25.
Early voting is Sept. 13-28. Election day is Oct. 3.
Here is how the races shape up so far based on fundraisers and other campaign events held, forms filed to appoint campaign treasurers and what we've heard from various contenders individually:
Memphis mayor
Memphis Mayor Jim Strickland faces four challengers: Shelby County Commissioner Tami Sawyer, former Memphis mayor Willie Herenton, businessman Lemichael Wilson and activist Pamela Moses.
---
Bill Dries: Strickland posts campaign war chest of $757,000
---
City Court clerk
Incumbent Kay Robilio hasn't decided whether she will seek a second term. After inquiries from The Daily Memphian, an aide to Robilio passed along a quote: "I very well may run."
The hesitation has fueled an early field of contenders including outgoing city council member Joe Brown; former city council member Myron Lowery; Chris Connolly, Memphis field representative for Sen. Lamar Alexander; Lea Ester Redmond Terrell of the Shelby County Sheriff's Office and business owner William Stovall.
City Council District 1
Incumbent Sherman Greer was appointed to this council seat in January by the council, which was filling three vacant council seats at one time. Greer is seeking a full four-year term in October.
Rhonda Logan – the Raleigh Community Development Corp. director who was the frontrunner for the appointment last year but didn't have enough votes on the council to get the nod, is running as well, opening her campaign last week in Raleigh.
---
Bill Dries: Sales tax referendum has complex legal and political path
---
City Council District 2
Incumbent Frank Colvett appears to have no challengers for now.
City Council District 3
Incumbent Patrice Robinson is seeking her second term, and appears to have no challengers for now.
City Council District 4
Incumbent Jamita Swearengen is running for a second term and faces a challenger in Britney Thornton, founder of JUICE, an Orange Mound nonprofit that funds community projects using spare change collected in the community.
City Council District 5
Incumbent Worth Morgan is seeking a second term on the council and at this point appears to have no challengers.
City Council District 6
An open seat by virtue of incumbent Gerre Currie, appointed to the council in January, deciding to run for a full term in Super District 8 Position 1, one of the other open council seats this election cycle.
Meanwhile, the field for this race promises to be large with activist Theryn Bond, Memphis Police officer Davin Clemons, former Memphis City Schools board member Sharon Webb and former council member Edmund Ford Sr. among those who have surfaced so far.
City Council District 7
Michalyn Easter Thomas, a Shelby County Schools teacher, is the latest contender in what also promises to be a crowded race, opening her campaign last week. Incumbent Berlin Boyd is running for re-election there as well as Jimmy Hassan, home renovator and entertainer Jerred Price, Catrina Smith, and retired Veterans Administration official Thurston Smith.
---
Bill Dries: Tennessee elections coordinator rules out instant-runoff voting for 2019 Memphis elections
---
City Council Super District 8 Position 1
This is the seat currently held by Joe Brown, the current council's longest-serving member. Brown is term-limited so this is an open seat.
District 6 council member Gerre Currie is in this race as is attorney J.B. Smiley Jr., Memphis Raise Your Expectations activist Pearl Walker and Nicole Cleaborn.
City Council Super District 8 Position 2
This is the third seat filled by appointment in January and it went to former Shelby County Assessor of Property Cheyenne Johnson. Johnson has not formally announced her political plans but it would be a surprise if she did not run for a full term.
City Council Super District 8 Position 3
Incumbent Martavius Jones is seeking a second term and so far does not appear to have any challengers.
City Council Super District 9 Position 1
Incumbent Kemp Conrad is term-limited so this is another open council seat.
So far, this race includes Avison Young real estate vice president Chase Carlisle; University of Memphis development officer Cody Fletcher; music producer Tyrone Franklin – who has appointed a treasurer for each of the three positions in the Super District – and Shelby County Schools teacher Erika Sugarmon.
City Council Super District 9 Position 2
Ford Canale was appointed to this seat in April 2018 and won election to the rest of the term in an August 2018 special election. He is seeking a full four-year term. Depending on which Super District position Tyrone Franklin picks, Canale could be unopposed.
City Council Super District 9 Position 3
Another open seat with incumbent Reid Hedgepeth term-limited.
Dr. Jeff Warren, a former Shelby County Schools board member, is running. So is FedEx employee Marvin White and Tyrone Franklin.
City Court judges
The incumbents are Tarik Sugarmon, Teresa Jones and Jayne Chandler and these are typically the quietest races on the city ballot with the longest terms – eight years instead of the four years for everyone else. The best indications of candidacy should come starting next week as the petitions are issued.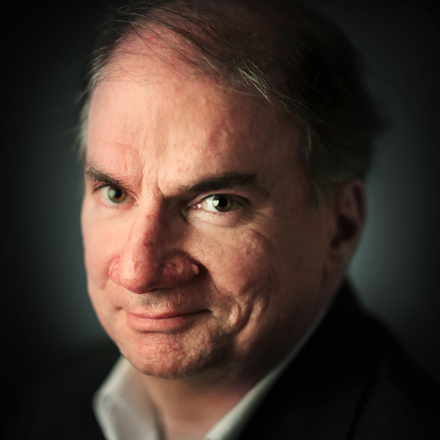 Bill Dries
Bill Dries covers city government and politics. He is a native Memphian and has been a reporter for more than 40 years.
---