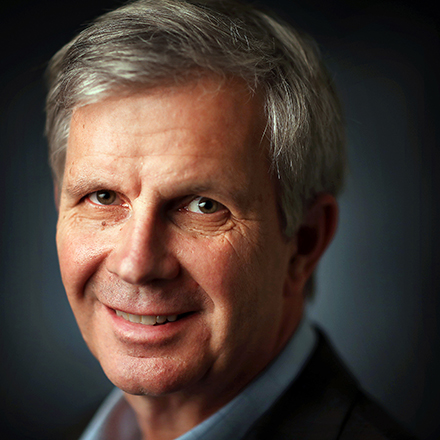 Geoff Calkins
Geoff Calkins has been chronicling Memphis and Memphis sports for more than two decades. He is host of "The Geoff Calkins Show" from 9-11 a.m. M-F on 92.9 FM. Calkins has been named the best sports columnist in the country five times by the Associated Press sports editors, but still figures his best columns are about the people who make Memphis what it is.
Calkins: As another star picks Penny, Memphis fans should revel in the hate
You know what's fun?
Reading the reaction of fans from schools other than Memphis is fun. Let me show you how it works.
At shortly after 4 p.m., Evan Daniels of 247Sports tweeted out the news that Lester Quinones had committed to Penny Hardaway and the University of Memphis.
"Memphis' recruiting class now ranks No. 5," he continued. "Prediction: They'll finish higher. Penny isn't done."
That tweet was entertaining enough for Memphis fans. But the comments were better still.
Someone named Marcus Roe wrote, "This Penny recruiting luster will certainly die after next season when Memphis loses 13+ games and doesn't make the NCAA Tournament."
Note: Roe identified himself as a "DIE HARD KENTUCKY WILDCATS FAN."
Someone named James Willis wrote: "Probation Hardaway. After he gets caught by the NCAA."
Note: Willis is from Ashland, Kentucky.
Someone named Doug Baker wrote: "Whose gonna coach 'em? Investigation coming soon."
Note: Baker's bio says he is a "Fan of IU basketball!"
Someone named Tip — just Tip — wrote: "Bags dropped."
Note: Tip is an Alabama fan.
I know what you're thinking. An Alabama fan really wrote "bags dropped?"
Yes!
And isn't it spectacularly fun?
Other college basketball coaches may or may not be jealous of Memphis basketball, as Hardaway claimed, but other college basketball fans sure seem to be.
Of course, that will happen when Hardaway is able to put together the fifth-ranked recruiting class in the nation — so far — in just 13 months on the job.
The latest addition was Quinones, a 6-5 knockdown shooter from IMG Academy who chose Memphis over Michigan, LSU, Maryland and Indiana.
Yes, that Indiana. The one with five NCAA championships. And one second-place finish to Hardaway and Memphis late Friday afternoon.
Unlike James Wiseman and DJ Jeffries, Quinones had no particular connection to Memphis. His connection to Hardaway and Memphis assistant Mike Miller was evidently enough.
So nobody could dismiss this particular recruiting victory as Hardaway getting another player from his AAU team.
ESPN's Adam Finklestein wrote that Quinones "reminds me a little bit of (Penny's) former teammate Dennis Scott."
Jeff Goodman of Stadium wrote that "Memphis basketball is finally relevant again."
And University of Memphis president David M. Rudd wrote, "There are good Fridays. And better Fridays. Chalk this one up as a better Friday."
With even better days to come.
As Daniels suggested, Hardaway isn't done with this class. Former Duke commitment Boogie Ellis is likely to pick Memphis within the week. Then there's Precious Achiuwa, a 6-9 potential NBA lottery pick, who is a former AAU teammate of Quinones, and could join with Wiseman and Jeffries to give Memphis an unimaginably destructive front court.
And, yes, all that talent would put pressure on Hardaway to win a lot of games. I heard some people say that Friday as if it were a bad thing. But what's the preferred alternative, exactly? Getting less-talented players so there's less pressure to win? Memphis tried that with the previous coach. It didn't work out real well.
At his opening press conference, Hardaway didn't say he wanted to have a long, solid career at Memphis. He said he wanted to win a national championship. He said he wanted to give the program the ultimate victory that has eluded it over the decades. 
You don't do that by settling for mediocre talent. You don't do that by caring a whole lot what other fans or coaches say. You do that by putting a shooter like Quinones on the same team as a big man Wiseman and unleashing them to do what they do best.
So enjoy the insults, Memphis fans, from Kentucky, Indiana and beyond.
With any luck, there will be a lot more where they came from.
---
Jonah Jordan: Lester Quinones commits to play for Tigers
---
---