100 North Main owner sues Loews, former convention center hotel partner
The 100 North Main owner Townhouse Management is suing Loews Hotels over the breakup earlier this year of a joint venture to develop Memphis' second convention center hotel.
Townhouse contended it was pushed out of the deal at Loews' insistence, an allegation the city denied.
The two New York companies had worked together for about a year to secure more than $100 million in city and state incentives.
A Townhouse unit, THM Memphis Acquisitions Inc., alleged breach of implied contract, misrepresentation, unjust enrichment and promissory estoppel by Loews, in a filing in Davidson County Chancery Court in Nashville.
Townhouse asked the court to force Loews "to comply with its agreement and representations to enter into a joint venture agreement with THM to develop a convention center hotel for the City of Memphis."
In the alternative, Townhouse sought monetary damages for time and expense invested in the deal and compensation for lost opportunity costs.
The city denied the claim of pressure from Loews to drop Townhouse.
"No, our relationship with both Loews and THM is above board," said Ursula Madden, city spokeswoman. "To suggest otherwise is unfounded and irresponsible."
Loews Hotels & Co didn't comment directly on the Townhouse filing but said in a statement, "We are continuing the plans to bring a first-class Convention Center Loews Hotel to downtown. Creating quality jobs and enhancing tourism in great cities like Memphis has been a part of Loews Hotels and Co's DNA for more than sixty years. We look forward to partnering with the City, the Convention Center, local leaders and the entire community for decades to come."
---
Wayne Risher: Loews hotel project wins clear path to tourism zone financing
---
Townhouse's allegations were made as a cross claim in a lawsuit brought by Sheraton, operators of Downtown's only convention center hotel, against Townhouse, Loews and city and state officials.
Sheraton filed the lawsuit in Nashville, just before it lost a similar case in Memphis, in an attempt to block state incentives from helping finance a 500-plus room Loews Hotel proposed for a site on Civic Center Plaza.
The State Building Commission last December approved the project to receive tourism development zone revenues, a portion of incremental growth in sales taxes generated by the project. The city also proposed a tourism surcharge, property tax abatement and money for parking facilities.
---
Wayne Risher: Chancellor dismisses Sheraton petition challenging incentives for Loews
---
"Upon information and belief, in December 2018, without THM's knowledge or consent, representatives of Loews threatened to walk away from the City's development project unless the City agreed to give the Plaza Site to Loews and remove THM from participation in the development of the new convention center hotel," the cross claim said.
Townhouse's filing in Nashville came after the release of an April 18 letter of intent among Loews, the city and Downtown Memphis Commission, which set the stage for negotiations on a binding development agreement. The letter of intent gave Loews the inside track to build the second convention center hotel using city and state incentives.
"Under the terms of this Letter of Intent, the City is precluded (from) negotiating with any other party for a convention center hotel, which effectively prevents THM (from) continuing negotiations with potential hotel partners," Townhouse said.
The city in January had terminated a May 2018 letter of intent that had been signed with Loews and Townhouse for development of a convention center hotel on Civic Center Plaza and related facilities at 80 and 100 North Main.
Townhouse officials said after the original letter of intent was terminated, they continued to negotiate with the city for redevelopment of 80 and 100 North Main, for a purpose other than convention center hotel.
Townhouse said it informed city officials in March "that empirical data demonstrates that a new convention center hotel can be built at 80-100 (North Main) on more financially beneficial terms to both the City and the developer … The City's response was to again ask THM to present a new (hotel) flag to operate 80-100 (North Main) as the convention center hotel," Townhouse said.
---
Wayne Risher: 100 North Main owner touts hotel as reducing blight, public subsidy
---
Townhouse entered the Memphis market in 2015 as a mortgage lender to a previous owner of 100 North Main, a vacant, blighted office tower. It became owner of the city's tallest building after the loan went into default.
Townhouse said it bought up the rest of the block between Adams and Jefferson after discussions with the city and Downtown Memphis Commission about the possibility of incentives for a second convention center hotel and the need for more land for support facilities including parking and convention-related amenities.
Townhouse said it reached out to Loews in November 2017 after running into a roadblock: a city requirement of a firm hotel commitment as a condition of providing public incentives to the project.
The firms formed a joint venture based on a "long familiar relationship" between Arlene Maidman, executive chair of Townhouse, and Jonathan Tisch, co-chairman of Loews Corp., Townhouse said.
"The THM/Loews joint venture was quite limited, and not reduced to writing, because of the special nature of Ms. Maidman's relationship with Mr. Tisch," Townhouse said. "In fact, Loews representatives assured THM that Loews would walk away from the 80-100 (North Main) development if Loews was unable to make a business deal with THM," it said.
The 600-room Sheraton Downtown Memphis Hotel has served as the city's convention center hotel for decades. City and Memphis Tourism officials have been advocating for a second convention center hotel to provide blocks of contiguous hotel rooms that will help attract larger conventions and meetings.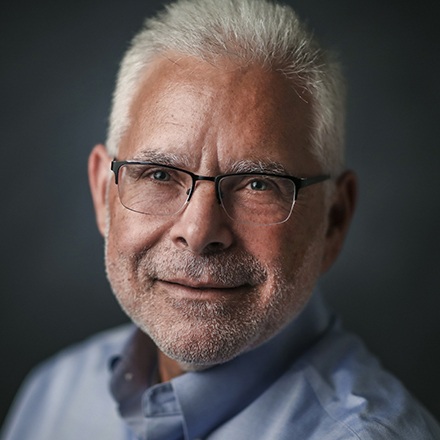 Wayne Risher
Business news reporter, 42-year veteran of print journalism, 34-year resident of Memphis, University of Georgia alumnus and proud father and spouse of University of Memphis graduates.
---