Crosstown Arts creates four places to find live music
On a recent Thursday evening, about 80 people gathered in a room in Crosstown Concourse flanked by dark green curtains and ringed with sofas, love seats and armchairs. Amber light glowed from assorted lamps on side tables.
Standing on a rug in the room's center, twin brothers Christian Underwood on bass and Christopher Underwood on drums, known as The PRVLG, played with Paul Taylor.
The concert was part of The Groove music series, focused on "funky bands," at The Green Room, one of four music venues operated by Crosstown Arts. Other sites include Crosstown Theater, the East Atrium and 430 N. Cleveland, across the street from the Concourse.
Visual artists, musicians and arts groups book the North Cleveland space themselves, but the three Concourse venues are mostly programmed by the Crosstown Arts staff, which plans eventually to offer live music five nights a week.
"We're not just trying to create a venue for audience members," said Chris Miner, co-director and co-founder of Crosstown Arts. "We're actually trying to create a space, in all of Crosstown Arts, where musicians are supported and heard." 
The Green Room
About 100 feet away from The Green Room is Crosstown Arts' Art Bar. Although the rooms are connected and complementary – each furnished by designer Amanda Sparks with midcentury modern furniture from St. Louis thrift stores and estate sales – patrons must leave the music venue entirely to get a drink or appetizer and the sometimes-loud bar conversations don't bleed into the music venue.
That's by design.
"It seemed like having a room that was extremely quiet and committed to being quiet, but was intimate, was just a need (in Memphis)," Miner said.
The Green Room can accommodate 150 people and the stage setup is flexible. Miner describes it as "a listening room dedicated to live music performance, where the quality of audiences' and musicians' experience is the highest priority."
Another priority is the variety of genres presented.
The Green Room's manager, Eso Tolson, is one of its three primary bookers, along with flutist Jenny Davis and Beale Street Caravan executive director Kevin Cubbins. Beale Street Caravan plans to broadcast live from Crosstown Arts in the future.
The bookers schedule themed concert series, as well as one-off concerts by touring bands. For instance, acclaimed jazz drummer Makaya McCraven played at The Green Room a few days before performing at Knoxville's Big Ears Festival in March.
Tolson, a musician and creative director/illustrator, is responsible for series including Crosstown Arts' late-night DJ series, SPINS, with a $5 cover. Spanning house, Afrobeat, disco and other genres, the series gives people a comfortable setting to discover Crosstown Arts, and gives DJs freedom from a set playlist, Tolson said.
East Atrium
Davis, who plays with Memphis Symphony Orchestra, Memphis Repertory Orchestra and Luna Nova Ensemble, is responsible for The Green Room's Spotlight Concert Series, which features solo and chamber MSO musicians.
"(Crosstown Arts) provides a space and audience for musicians to curate their own programming and having interesting things happen people might not see in other places in the city," Davis said.
She also books string musicians and quartets to play in the East Atrium. Unlike at The Green Room, musicians playing on the atrium stage will encounter ambient noise and people passing by. Davis said people sometimes walk up and talk to the musicians, an opportunity they don't often get.
Crosstown Theater
The Crosstown Theater, which can accommodate between 425 and 600 people, opened officially in January. It hosts concerts, film screenings and bookings by other community arts organizations. Justin Thompson, Crosstown Arts' director of film and video production, curated a music film series. John Kilzer, who died in March, held an album-release concert in January and singer/songwriter Citizen Cope is scheduled for a June show.
Crosstown 430
Musicians who want to program their own events can book 430 N. Cleveland. The 1,200-square-foot space is available for $70 per night.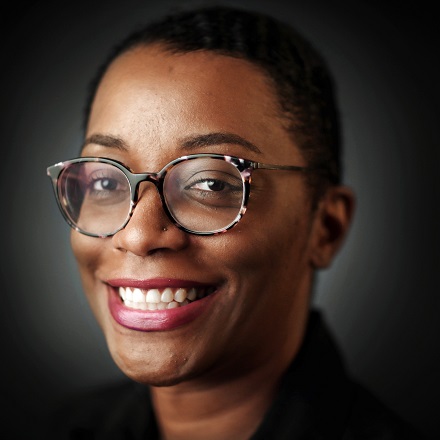 Elle Perry
Elle Perry covers arts and culture and other news for the Daily Memphian. She is a native of Memphis and a two-time graduate of the University of Memphis. Elle previously worked for the Memphis Business Journal and has written for publications including The Memphis Flyer and High Ground News.
---