Downtown board cuts Beale Street hotel developer's requested PILOT extension
The Center City Revenue Finance Corp. board approved a Midtown apartment expansion on Tuesday, but cut in half a PILOT closing extension for a hotel project Downtown after a long debate about whether extending the closing gives the developer more of a tax break.
The developer planning to build a $16 million, 120-key boutique hotel on Beale Street sent his attorneys to ask for a one-year extension on the original closing deadline of a 15-year PILOT (payment-in-lieu-of-taxes) lease with the CCRFC board.
Some board members took offense to the reason behind the delay, and gave the developer half the extension he was looking for.
Developer Nick Patel, owner of Knoxville-based Turkey Creek Hospitality, has been in unspecified negotiations with the partners behind Union Row, a $950 million mixed-use development spanning 29 acres between Downtown anchors like FedExForum and AutoZone Park and the Memphis Medical District.
---
Tom Bailey: Union Row developers buy corner of Union & Fourth
---
Patel's property, the site of several former nightclubs at 380 Beale St., is identified as "potential future development" in the 30-year, site-specific tax increment financing (TIF) district application, which the CCRFC board approved in December.
Once plans for the massive Union Row project were made public in November, Patel delayed construction of his hotel to see if there was an opportunity for the two projects to work together, Sam Fargotstein, an attorney with Martin Tate, explained to the board.
"It's been a year (since the PILOT was approved). Now he's saying he needs another year to get the project going. I'm missing something," said CCRFC board member Sean Norris.
Norris and CCRFC board member Jim Crone wanted to know more about the status of the discussions between the two developers.
"Honestly, I haven't been privy to those conversations," Fargotstein said, suggesting the talks might have been about including the property in the TIF district, repurposing or "something of that nature," but no deal has been struck. 
Patel has secured financing and demolished the former Plush Club building in March. The developer has been readying the site while paying the current tax amount instead of the increased PILOT amount.
---
Elle Perry: Demolition begins for Beale Street hotel project
---
"You've already got a running head start, you've torn the building down and graded the site," Crone said.      
When Crone said he was in favor of the 15-year PILOT that was granted last July but not in favor of the extension, CCRFC board member Kevin Woods offered a counterpoint.
"While it is not ideal to grant extensions, construction projects have had a number of delays," he said in reference to weather.
While Woods said he was inclined to support the one-year extension, moving forward the board should receive periodic updates about delays that may require an extension.
"An extension (of the PILOT closing deadline) has come before this board many times," Fargotstein said. "From what's available through public minutes, it's been approved every time."
Norris agreed that the board has given a good number of extensions, but the reason behind this extension request is the problem.
"You said, 'We want an extension because of another project,'" Norris said of Fargotstein. "The possibility you may be included in the TIF, that's news to me. If there's rain, weather, something that holds up construction is one thing. I wouldn't approve this for a year. Maybe a six-month extension. We've always given an extension, but we've never given an extension based on another project."
Fargotstein then clarified the developer is not asking for an extension because the project might be included in the Union Row TIF.
"Like rain, like an earthquake, (Union Row) was unforeseen and needed to be addressed," he said. "We're not moving towards (TIF inclusion). We've broken ground in March and need an extension to maximize the benefit."  
Based on what he heard from the developer's legal representation, Crone suggested a three-month extension. Woods countered with a six-month extension that was seconded and approved by the majority of the board.
The six-month extension pushes out the time the city and county will receive full taxes on the redeveloped property.
"We're under a lot of scrutiny," Crone said of approving PILOTs. "The biggest thing I hear is we're just giving money away without a lot of scrutiny and governance over this."  
The current annual city and county taxes on the property are $18,678, according to Downtown Memphis Commission documents. During the 15-year PILOT term, the developer will pay $80,683 in taxes annually, a 332% increase from the amount of taxes the property currently generates.
In other business, the CCRFC approved a 12-year PILOT for a group of Avison Young principals to buy and renovate an aging apartment building on Peabody Avenue.
Represented by Avison Young vice president and developer Chase Carlisle, Peabody Falls LLC has a contract to buy Peabody Falls Apartments, an aging two-story apartment complex with 28 units in Midtown.
---
Michelle Corbet: Apartment renovation, addition planned for Peabody Avenue
---
The developers plan to upgrade the property and construct a new 30-unit apartment building as part of the $7 million project.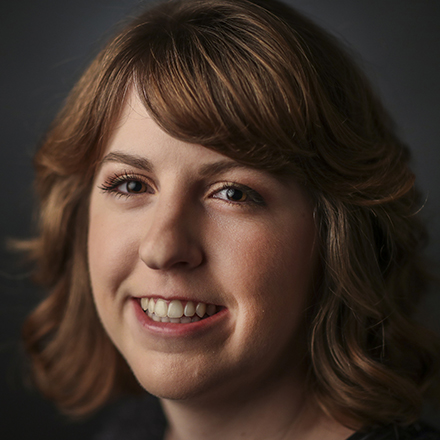 Michelle Corbet
Michelle Corbet covers business for The Daily Memphian. Prior to, she was a reporter at the Memphis Business Journal. A native Memphian and University of Memphis graduate, Michelle covered business in Conway, Arkansas after college. Michelle got her start covering business as an intern at The Commercial Appeal.
---