UTHSC plans to lobby state for campus operations funding
The chancellor for the University of Tennessee's health sciences college in Downtown Memphis wants more operational funding from the state.
The University of Tennessee Health Science Center Advisory Board met Monday, May 20, and approved its fiscal 2019-2020 budget proposal of $571.2 million.
The budget includes $389,600 earmarked for infrastructure needs since UTHSC is not getting any operational funding from the state.
Three years ago, the state of Tennessee eliminated operational funds from its higher education budget for specialist degree colleges like UTHSC.  
"They really don't want us to increase tuition, we understand that, so how do you fund operations?" said UTHSC Chancellor Steve Schwab. "Everyone knows it costs money to maintain buildings, it costs money to maintain elevators and it costs money to maintain HVAC."
The lack of funding put UTHSC in a "very uncomfortable situation," Schwab said, as the administration mobilized funds from multiple other sources to try to maintain operations.
"We convinced the Tennessee Higher Education Commission to put operational funds back in this year's budget for specialized units, but the governor's staff removed them, so again, for the third year, there are no operational funds for the specialized units."    
UTHSC plans to meet again this year with Gov. Bill Lee's office and THEC to lobby for the restoration of operational funds to specialist degree colleges.
"That's one of our big pushes for next year," Schwab said.
Interim University of Tennessee President Randy Boyd is in support of the initiative, Schwab said, and plans to spearhead talks with the governor's office.
"If that comes to advocacy, obviously, we'd be looking to our chair and board members to advocate for some fundamental equity in terms of operational funds for this campus," Schwab said. "Otherwise we're taking from reserves, and taking personnel funds to fund operations, or siphoning off our liquid money, which we don't earn every year, to fund operations on our campus."  
Board member Mark Norris, a U.S. District Court judge and former Tennessee senator, said the advocacy efforts should start quickly, as early as this summer.
"We need some talking points. The Legislature gets bombarded with every single possible special interest thing there is," said UTHSC board chairman Dr. Phil Wenk, president and CEO of Delta Dental of Tennessee. "We need to make sure it's concise and speaks exactly to what the money will be used for. They are much more responsive to that than just 'give me money,' as they should be."  
The current 2018-2019 budget, which runs through June 30, is $573.6 million. The 2019-2020 budget will begin July 1.
"The trend of state appropriations has shrunk over time and tuition has grown," said Anthony Ferrara, UTHSC vice chancellor and chief financial officer.
In March, the University of Tennessee board of trustees approved an approximate $200 increase for in-state tuition rates.
The board also approved reduced out-of-state tuition fees for the colleges of Pharmacy and Graduate Health Sciences and the dental hygiene program in the College of Dentistry.
---
Michelle Corbet: UTHSC reduces out-of-state tuition, tacks on maintenance fee
---
Other budget increments are tied to a 2% salary increase for faculty and staff and setting the minimum hourly wage to $15 an hour.  
This year, all full-time employees will be paid at least $15 an hour. The pay increases are part of a three-year strategy that will culminate in 2019-2020.
"How we've predicted compression is that all our raises have been a certain percent or so many thousands of dollars, so if you were on the low end of the scale you could get as much as 5-6% of a raise because it was a dollar-sum minimum," Schwab said. "As a result of which, when we make that final step, we won't face what many institutions face æ terrible compression, when they suddenly make a market wage."     
The majority of UTHSC's expenditures come from its six colleges: dentistry, graduate health sciences, health professionals, medicine, nursing and pharmacy.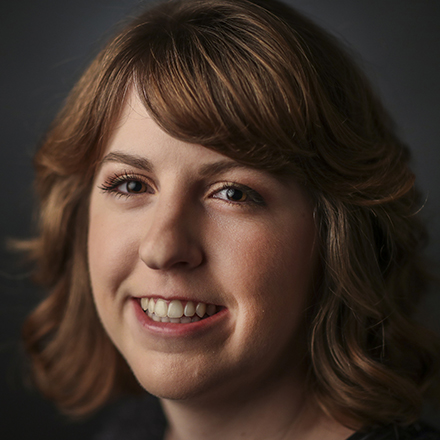 Michelle Corbet
Michelle Corbet covers business for The Daily Memphian. Prior to, she was a reporter at the Memphis Business Journal. A native Memphian and University of Memphis graduate, Michelle covered business in Conway, Arkansas after college. Michelle got her start covering business as an intern at The Commercial Appeal.
---