2019 Summer of Acceleration startups announced
Three Memphis startups are among eight emerging companies that will collaborate with business mentors for an intensive summer of learning on how to market products and grow their businesses.
Three local accelerators — Start Co., Epicenter and ZeroTo510 — will each take a few companies through the intensive "Summer of Acceleration" that could bring critical seed capital to some of the companies afterward.
Now in its fourth year, the intensive launched May 6 and runs through Aug. 15, Demo Day, when startups pitch to investors and the public. The program works with high-tech, high-growth startups in "smart city," medical device, supply chain and logistics, and home services sectors.
In addition, female founders in all accelerators can participate in Start Co.'s parallel Upstart track, which provides networking and mentorship opportunities for women entrepreneurs.
The Sky High Civic Technology Accelerator, which partners with the City of Memphis information services team and Innovate Memphis, seeks to solve problems and create efficiency in transportation, crime and public safety. Its participating startups are Moment AI, PAT and Parka Solutions.
Moment AI (from Memphis) focuses on increasing driving safety by detecting medical events.
PAT (from Memphis) is a city navigation app, providing real-time bus schedules using augmented reality.
Parka Solutions (from Atlanta) is a location-based advertising application programming interface (API) that allows brands and retail stores to send rewards, offers and content to people as they travel using transportation apps.
Start Co. and Epicenter's Sparkgap Logistics Accelerator works with startups in the intelligent packaging, supply chain visibility and supply chain data analytics space. Its participating startup is Easymove (from Chicago). Easymove is a mobile app that connects local truck and van owners with people and businesses in need of delivery help, at a flat cost.
Founded by Memphis Bioworks Foundation, the ZeroTo510 Medical Device Accelerator helps medical device inventors that use the U.S. Food and Drug Administration's 510k approval process go from prototype to market. Its participating startups are Winter Innovations, Oracle Health, DiaTech Diabetes Technologies and Azimuth Sleep Solutions.
Winter Innovations (from Knoxville, Tennessee) has created a patent-pending surgical needle called "EasyWhip," to increase the speed and accuracy of the "whip stitching step" used in orthopedic reconstruction surgeries.
Oracle Health (from Tampa, Florida) is developing a miniature implantable smart stethoscope to continuously monitor heart sounds in patients at high risk for heart failure.
DiaTech Diabetes Technologies (from Tallahassee, Florida) has created an infusion set for insulin pumps that provides real-time alerts for insulin delivery failure at injection sites.
And Azimuth Sleep Solutions (from Memphis) has created a patent-pending continuous positive airway pressure (CPAP) mark design, to fit the patient's teeth and nose and deliver air into the upper airway during sleep.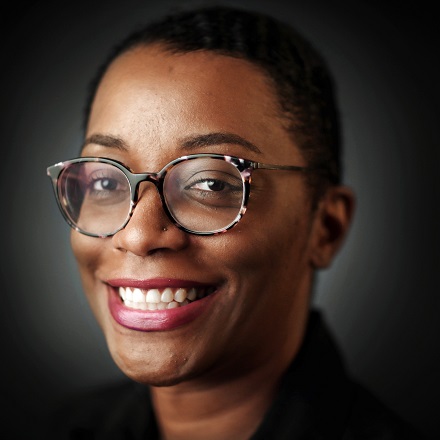 Elle Perry
Elle Perry covers arts and culture and other news for the Daily Memphian. She is a native of Memphis and a two-time graduate of the University of Memphis. Elle previously worked for the Memphis Business Journal and has written for publications including The Memphis Flyer and High Ground News.
---