Meet the 3 Memphis 'Summer of Acceleration' companies
Three Memphis companies are among the eight startups participating in the 2019 "Summer of Acceleration" business incubator in Memphis that got underway this month.  
The regional high-tech, high-growth startups are chosen to participate in Start Co., Epicenter and ZeroTo510 accelerators based on industry and their promise as fledgling businesses. This year's fourth annual Summer of Acceleration kicked off May 6 and will end on Demo Day, Aug. 15, when company leaders will pitch their businesses to investors and others in attendance in hopes of receiving venture capital.
Start Co. looks for companies in the smart home, government tech, home services and logistics industries that are still in the idea phase and have raised less than $350,000 in capital.
---
Elle Perry: 2019 Summer of Acceleration startups announced
---
Memphis companies participating in Start Co.'s "Sky High Civic Technology Accelerator" are Moment AI and PAT.
Moment AI has developed technology that detects medical emergencies in drivers and automatically alerts emergency vehicles. It also has technology to help maintain vehicles. Megan Gray is the chief executive and Jacob Sutton is chief technology officer. The company is only seven months old.
Next month, the company plans to place its technology inside the cars of five Memphians.
Gray received two individual awards in Start Co.'s "Smart City: Transportation & Mobility Hackathon" in March by leading a team in developing EMS drones.
The Memphis startup PAT, short for personal autonomous technology, is a city navigation app, providing real-time bus schedules using augmented reality. Brandon Ellis is the CEO and Kareem DaSilva is chief operating officer for the company that launched in November 2018.
Ellis and DaSilva won first place in Start Co.'s "Smart City 48 Hour Launch" in November and its Smart City: Transportation & Mobility Hackathon in March for other ideas.
The idea for PAT derived from DaSilva's experience of relying on public transit here and the Memphis Area Transit Authority's schedule, which he called a "headache."
The lone Memphis company participating in the ZeroTo510 Medical Device Accelerator is Azimuth Sleep Solutions.
---
Christin Yates: ZeroTo510 builds on Memphis' ecosystem in medical devices
---
This accelerator, started by Memphis Bioworks Foundation, aids medical device inventors in developing an idea, gives them a path to U.S. Food and Drug Administration clearance — the 510(k) pre-market clearance required by FDA — and to market.
Azimuth Sleep Solutions has developed a patent-pending, strapless, continuous positive airway pressure CPAP mask design. Its principals are former University of Tennessee Health Science Center employees Kristen Hedger Archbold, CEO; Wayne Clarke, CTO; and co-inventors Maddie Singer and Tim Hottel.
"We're here to help people sleep better," Hedger Archbold said.
The principals began putting the company together at the beginning of April. Azimuth was invented in UTHSC's college of dentistry and the company is currently looking to partner with local dentists. 
There is a history of Memphis startups entering the Summer of Acceleration.
Previous acceleration participants from 2018 are Second Keys and LawnTap (it started in Atlanta, but is co-locating in Memphis); from 2017 are MedHaul, Building Box and The Collective; from 2016 are FitNexx, One Step Initiative and SOMAVAC; and from 2015 are Sweet Bio, Preteckt Inc. and Code Crew.
The application process for the Start Co. accelerator opens in January or February each year and closes in April. In addition to submissions, Start Co. receives referrals from funders who have gone through accelerators and through the Global Accelerator Network.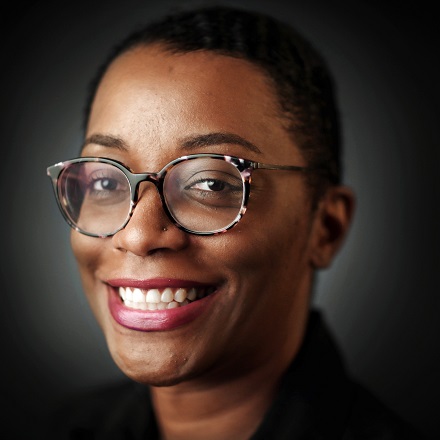 Elle Perry
Elle Perry covers arts and culture and other news for the Daily Memphian. She is a native of Memphis and a two-time graduate of the University of Memphis. Elle previously worked for the Memphis Business Journal and has written for publications including The Memphis Flyer and High Ground News.
---