Bicentennial day marked on Mud Island and in Orange Mound
The only piece of real estate that wasn't here 200 years ago is home to the sign that is expected to define the city's bicentennial on social media.
The Memphis sign – the city's name in 10-foot-tall steel letters stretched across 50 feet of Mud Island River Park's south field with the Memphis skyline behind it – didn't get an unveiling Wednesday.
"We were going to have an unveiling," said Carol Coletta, president of the Memphis River Parks Partnership, which commissioned the work  along with the city, Memphis Brand Initiative and the Downtown Memphis Commission. "Ten-foot-tall letters are really hard to hide. That's the skyline back there. It's really hard to keep secret."
Pictures of the sculpture had already been trending on social media for a couple of days before Wednesday, the date of the anniversary of the city's founding in 1819.
Instead Memphis Mayor Jim Strickland and Shelby County Mayor Lee Harris cut a bright yellow ribbon stretched across the midpoint of the letters between the Gulf of Mexico replica on the park's Riverwalk and the group of seven flagpoles at the southern end of Mud Island.
"This is an incredible moment for our community," Harris said of the bicentennial. "I'm reminded of how much history there is in our community."
Mud Island began to surface from the Mississippi River on a permanent basis around the turn of the 20th century. As the island continued to come back after regularly flooding in the spring, city leaders called it a hazard to river navigation and considered blowing it up.
They also considered at least twice – in the 1930s and 1990s – filling in what is now the city harbor between the island and mainland Memphis.
---
Bill Dries: City moves to heart of bicentennial observance
---
It's been a squatter's camp, with the squatters going to court in an unsuccessful bid to claim the island was not part of Memphis or Tennessee. It was a city airport for small aircraft that closed at some point each spring when the floodwaters arrived.
Then, in the early 1980s, the island was raised by the city above the 1937 flood stage, with its southern half becoming Mud Island River Park. Development of homes and apartments on the northern half followed in the 1990s.
Sculptor Tylur French said Coletta and the partnership came to him with the idea of an icon that younger Memphians and visitors would be drawn to simply to post pictures on Instagram and other social media sites. And it would be the word "Memphis" in some form.
"So we started with that and then we just kind of grew into 'it should be really clear, it should be graphic and it should be punchy,' and we really wanted to make sure the skyline was the backdrop," he said, referring to some criticism that the sign should face the city skyline instead.
"I called special meetings on that," he said. "I was like, 'I need everybody to come one more time to the site to make sure we are all on the same page.'"
French, who created the Overton Park Bike Gate and the redesign of the Broad Avenue water tower, said the skyline as a backdrop makes it more of an icon. The idea is to show off the skyline.
"I think it is going to get more people out here," he said. "I'm really trying to create icons that help the community identify itself."
On the other side of the field, a child sat with his back to the river as an excursion boat headed north on the Mississippi River. In the Riverwalk's replica Gulf, another boy, wearing a pair of cutoffs drenched in water from wading in nearby Lake Pontchartrain, walked out onto the southernmost point of Florida, and raised his arms as high as he could into a blue sky mostly free of clouds.
100 Years in Orange Mound
In a morning rainstorm, Orange Mound leaders gathered at the Orange Mound Arts Council near Lamar Avenue and Airways Boulevard Wednesday to mark a century since the nation's first planned community built by and for African-Americans became part of Memphis.
"From slave ships to championships," retired University of Memphis professor and Africa in April founder David Acey told the group of 70 amidst an exhibit of pictures of Orange Mound churches in a room featuring architectural reminders of churches.
Named for the Osage orange bushes that ran along the border of a farm on what is now Semmes Street, Orange Mound was already a community before the city limits extended to include it.
In his 1976 book "Memphis Sketches," historian Paul R. Coppock wrote Orange Mound was annexed after "some very big and remarkably one-sided election returns from the Orange Mound precinct in county elections" from the collection of narrow lots and small homes.
A century later, there was evidence that Memphis politics hasn't changed in some regards.
"We get more in District 4," City Councilwoman Jamita Swearengen began as she welcomed Strickland to the district she represents.
Strickland joked that Swearengen "acts like there are only one or two neighborhoods in the city" in advocating for city funding in District 4.
He touted a "new generation of change-makers" in Orange Mound and across the city.
"Our city is at a powerful moment of evolution as it brings new ideas and partners while learning the lessons of other cities and communities that have lost their way and identity during moments of change," he said.
Swearengen brought up the demolition of the Libertyland amusement park at the Mid-South Fairgrounds – both integral parts of Orange Mound's community life – referring to Libertyland as "Six Flags Over Orange Mound."
Strickland said later the city is near unveiling a specific plan for reuse of the old Melrose High School building that has been vacant for decades.
Swearengen said a previtalization event put on by the city late last year showed new possibilities for a structure that has a lot of memories. It also is center stage in a community debate about whether to demolish or readapt the building.
"The camaraderie is great and we would like to bring that back to this community," she said of the Oct. 4 previtalization. "We have a lot of movers and shakers. A lot of leaders who are very involved. It's one of the most involved areas on the city of Memphis. They are focused on building this community.  They are working hard toward building this community."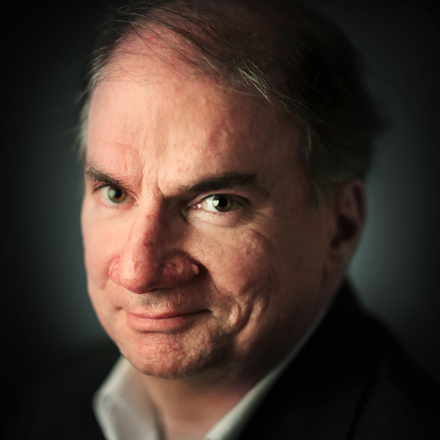 Bill Dries
Bill Dries covers city government and politics. He is a native Memphian and has been a reporter for more than 40 years.
---