Key House leaders pushed 'kill list' on legislative targets
NASHVILLE – An East Tennessee lawmaker seeking the House Speaker's post pushed legislative "kill lists" on committee chairmen – emanating from the Speaker's Office – in an attempt to control which bills passed and failed in the 2019 session.
State Rep. Mark White, chairman of the House Education Committee, confirmed this week that Deputy Speaker Matthew Hill, who was appointed by Speaker Glen Casada, gave him a list of "particular" bills leadership wanted to "survive" or "not survive" in his committee.
"(Hill) handed those to me, yeah. I don't know where it came from there," White, an East Memphis Republican, said, adding Hill would explain "leadership said these bills are not good for us."
"I'm not saying that's right or wrong. I'm saying that did happen," White said.
Hill, an East Tennessee Republican from Jonesborough who also chairs the House Ethics Committee, announced this week he will seek the Speaker's post to replace the resigning Casada, likely in a special session that could be called this summer. Also running is state Rep. Mike Carter of Ooltewah in Hamilton County.
Some of the bills White was asked to handle are believed to have dealt with teacher evaluation portfolios, including how student test scores are used to rate them.
Often, the message was delivered during pre-meetings, which Hill ran and were not attended by the general public.
White said his response was that he had 22 other members in the Education Committee and people in his office all day during the session and didn't have time to tell other members how to vote.
"I left that up to each individual member, and I would judge each bill on its own merit," he said.
In a statement, Hill did not deny the existence of "kill lists" disseminated to committee chairs.
"The Speaker's office would examine legislation in order to determine whether it was beneficial or harmful to Tennessee. While some of these initiatives were deemed harmful and were ultimately defeated in their respective committees, other advanced," Hill said in a statement responding to questions from The Daily Memphian.
Casada, who announced this week he will resign following a no-confidence vote by the House Republican Caucus, was criticized by legislators for being too controlling, as well as for lapses in judgment amid a sexist and racist texting scandal that broke at the end of the 2019 session.
Holt Whitt, director of legislation for the Speaker's Office, said Casada and Deputy Speaker Hill "certainly kept an eye on what was going through the committee system."
"Several chairmen would also come to our office for advice when reviewing their calendars to ask about the potential impact of legislation from the perspective of the Speaker," Whitt said.
Yet, state Rep. David Hawk previously told The Daily Memphian he understood "kill lists" were used at the behest of Casada to get rid of certain members' bills regardless of the subject.
Hawk, a Greeneville Republican, alluded to the practice toward the session's end when he protested one piece of legislation on the House floor, saying he was carrying the bill but was told as long he was the sponsor it would not pass. State Rep. Gary Hicks, a Rogersville Republican, passed the "innocuous" piece of legislation instead.
"That is no way to operate the legislative body," said Hawk, who was exiled from the legislative process and even taken off the Republican Caucus text message group when he ran against Casada in the Speaker's race last fall by Cade Cothren. The Speaker's former chief of staff resigned recently after admitting sending sexist and racist text messages, some of them to Casada, and snorting cocaine in his legislative office about three years ago.
State Rep. Jeremy Faison, who was removed as chairman of the House Government Operations Committee after refusing to support Casada in the Speaker's race, also confirmed the practice of a legislative "kill list" and said there was probably a similar list for lawmakers who ran afoul of the Speaker.
Faison said he could not prove that Casada was targeting certain House members, but he noted, "All of us who gave him problems, he was going to find somebody to run against us."
Whitt said Speaker Casada did have a list of "potential targets" for election season, but they were all Democrats. He noted in the seven-plus years he has worked for Casada he has never seen him attack an incumbent Republican in a primary.
However, conflict was apparent between Casada and most Democrats and even some Republicans who had held leadership roles under former House Speaker Beth Harwell.
And those apparently translated into dead legislation.
Faison, an East Tennessee Republican, said he saw one of the lists a chairman was handed with orders to "kill" certain bills and let others pass. And he felt that was another factor in the need for Casada to step down.
"Hell yeah, that's a problem, and I raised holy hell about it too when I saw it. And luckily, most of the chairmen were good enough men that they didn't follow that," Faison said.
Faison confirmed some of the victim legislation was a set of medical cannabis bills sponsored by Republican state Rep. Bryan Terry of Murfreesboro. One piece of his legislation dealing with experimental treatment with medical cannabis failed to receive enough support for a final vote in a Health subcommittee chaired by state Rep. Sabi "Doc" Kumar of Springfield, forcing Terry to take all of those bills off notice for the session. An amendment making the bill failed on a close voice vote.
House Speaker Pro Tem Bill Dunn, who could become the temporary House Speaker when Casada resigns, said he hasn't seen a "kill list," though he acknowledged that doesn't mean it's nonexistent.
"Obviously, there were some people who by outward appearances and by what they would say, they were definitely being punished. So there may be a list of that," Dunn said.
It wouldn't be "abnormal" for chairmen to meet and look at items on a committee calendar and decide certain bills needed to be defeated, he said.
But he gave the situation some nuance.
"It would be one thing if the chairman said 'you will kill this bill because we don't like the person.' It's another thing if you said this bill needs to die because it's bad for the state of Tennessee. I think you have to distinguish between that," Dunn said.
The question would go to motive, he noted, even as he pointed out some lawmakers are not favored.
If a good piece of legislation is eliminated because the legislator is considered a "bad sponsor," such a move would be inappropriate, he noted. But if a "bad bill" is coupled with a "bad sponsor," the measure might need to be removed, he said.
"That's part of leadership, to look at the whole state and how different pieces of legislation will affect different parts of the budget," Dunn added.
House Democratic Caucus Chairman Mike Stewart of Nashville said he had not heard of such "kill lists" but speculated that all of his bills were on it.
If true, he said, committee chairs would have been running a flawed operation because committee members are supposed to listen to testimony and then make decisions in public.
Such a scenario would "call into question the whole process" of considering legislation, he said, adding committee chairs should have taken those types of lists and "thrown them in the trash."
Stewart surmised that the late state Rep. Charles Sargent, longtime chairman of the House Finance, Ways and Means Committee, would never have taken a "kill list" from House leadership.
"In the past, committee chair people have run their own committees. That's why they're called chairmen," Stewart said.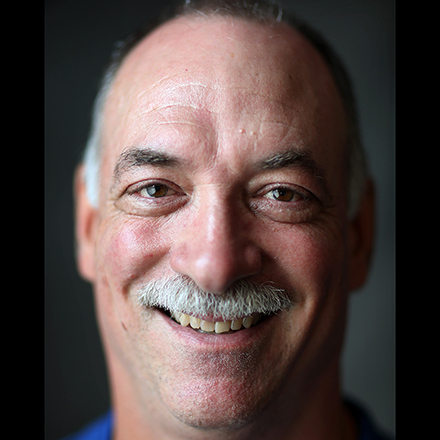 Sam Stockard
Sam Stockard is a Nashville-based reporter with more than 30 years of journalism experience as a writer, editor and columnist covering the state Legislature and Tennessee politics for The Daily Memphian.
---