Shelby County Republicans say Casada should leave before Aug. 2 as some angle for earlier special session
NASHVILLE – Shelby County House Republicans say Speaker Glen Casada is wearing out his welcome with an Aug. 2 resignation date. In fact, a move is already afoot to hold an earlier special session to replace him.
Embroiled in a racist and sexist texting scandal and criticism over heavy-handed tactics, Casada announced Tuesday he will leave his leadership position in early August and is asking Gov. Bill Lee to call the General Assembly into a special session the same day, his 60th birthday, to elect a replacement.
Casada's decision to prolong his tenure is being met by opposition from House Republican leaders, who say he should leave by late June.
Republican Caucus Chairman Cameron Sexton, a potential Speaker candidate, said Wednesday he wants to hold a special session and is discussing the prospect with other members but isn't sure the House Democratic Caucus will agree. Such a move would require 66 House members and 22 in the Senate to sign a request of the governor.
Shelby County Republican representatives say he should resign well before August, with two saying he should step down immediately.
"I think the sooner the better to let us get past this moment in time. We're kind of stuck in a rut and can't get out of it," said state Rep. Kevin Vaughan, a Collierville Republican.
Vaughan tempered that view, though, saying Wednesday he understands the "powers of the Speaker's office" and the fact no method exists for removing a House Speaker from the post.
However, state Reps. Mark White of East Memphis and Jim Coley of Bartlett say Casada should resign immediately.
White, chairman of the House Education Committee, said Wednesday he was under the impression Casada would return from a European trip and "put things in motion and step down," as he said.
White alluded to the possibility Casada is breaking his word.
"I'm not so sure extending it two months is the wise thing to do. I don't know why, the reason behind it. There may be something I don't know," White said. "But I think it would be better to do it sooner than later and go ahead and let a temporary Speaker take over duties and go ahead and get this behind us. That was the agreement before he left (for vacation), after our caucus meeting on the (May) 20th."
White said House Speaker Pro Tem Bill Dunn should take over the position and added he would see no problem with Dunn holding the post until the Legislature reconvenes in January.
Rep. Tom Leatherwood, an Arlington Republican, said Wednesday he prefers a quicker exit by Casada.
"I would have thought sooner would be better," Leatherwood said.
He understood the need to avoid "a gap" in the Speaker's position but said the Speaker's race campaigns could be run quicker. He also said he would be comfortable with Dunn serving as temporary Speaker and thought that is how the matter "would unfold."
Leatherwood said he would be "game" for a special session much earlier than Aug. 2.
"I think a faster timetable that it can all be pulled together, the better, within reason," he said, adding he believes the situation could be handled within two to three weeks.
The House Republican Caucus passed a no-confidence resolution on Casada in a closed-door, 45-24 vote on May 20 at a Nashville museum hotel.
Initially, Casada said he would work to win back members' confidence, but then the group's leaders and Gov. Lee called for his resignation the same night. The next morning, he said he would start the process to resign on June 3 after returning from vacation.
Coley, who recently announced he will finish out his term and step away from the House in 2020, said Casada needs to resign immediately.
"I think it would be best for the party and the caucus to select a new leader and move on," Coley said. "I have no idea why he's chosen his birthday as the date of his resignation."
Casada told Republican leaders during a Tuesday meeting he wanted to remain in the leadership position as several caucus members run to become the permanent Speaker in an Aug. 2 special session.
Lee declined to confirm on Tuesday he would call a special session for that date.
Meanwhile, House Democratic leaders say Casada should leave the Speaker's office immediately and allow Dunn to assume the post, a process set up by the state Constitution.
Minority Leader Karen Camper said in a statement her "chief concern is ensuring that Tennessee has a Speaker of the House who is above reproach as it relates to moral character and trust."
"Speaker Casada has officially tendered his resignation, which I think we all know was the best course of action," the Memphis Democrat said. "While I believe it should be effective immediately, I am aware that he did ask Governor Lee for a special session and I think that is the governor's decision. 
"Regardless of who is Speaker tomorrow or in August, we must remember that there are over 300,000 Tennesseans without health insurance right now, superintendents are currently scrapping to figure out how to survive the current vouchers vote and assault on our public school systems, and hospitals in rural areas are still fighting to remain open. Finding solutions to these issues, and others plaguing our communities, remain my number one priority," Camper added.
House Democratic Chairman Mike Stewart of Nashville reiterated claims he made a day earlier, saying the state shouldn't pay Casada "to scheme behind the scenes for two more months."
The Speaker makes about $74,000 a year but recently resigned from a veterinary pharmaceutical sales job with Merck after the scandal surfaced.
Casada came under fire the day the legislative session ended in early May amid reports his now-former chief of staff, Cade Cothren, sent sexist and racist text messages in the past three years, some of which went to the Speaker.
A special prosecutor also is investigating whether Cothren tried to frame activist Justin Jones, who clashed with Casada, by forwarding a screenshot of an email to the Davidson County DA's Office with a date that would have violated a no-contact order. Jones had been charged Feb. 28 with disturbing the peace and simple assault for throwing a liquid on Casada and Rep. Debra Moody as they got on an elevator at the State Capitol.
Cothren resigned four days after the session ended, admitting he sent inappropriate text messages to women at the Legislature and snorted cocaine in his legislative office while working as press secretary for the House Republican Caucus three to five years ago.
The Speaker acknowledged Cothren came to him with the problem and wound up going to counseling.
Casada drew more fire from his own caucus, though, for the way he ran the House session. He exiled some longtime Republicans who supported Rep. Curtis Johnson of Clarksville in the Speaker's race last fall, stripping them of leadership positions and appointing members to chairmanships in exchange for their support.
The Speaker and Deputy Speaker Matthew Hill also reportedly used "kill lists" to try to get rid of legislation they didn't like, a move that alienated many members of the House Republican Caucus.
Still other members accused Casada of using people he hired to spy on them throughout the session.
Meanwhile, Davidson County Democrats have asked District Attorney General Glenn Funk to investigate a "no-show" employee hired by Casada to work primarily outside the Cordell Hull Office Building as a political operative.
Michael Lotfi, who was fired from state Rep. Andy Holt's office in 2016 for doing side work, has said he was allowed to work at alternative locations.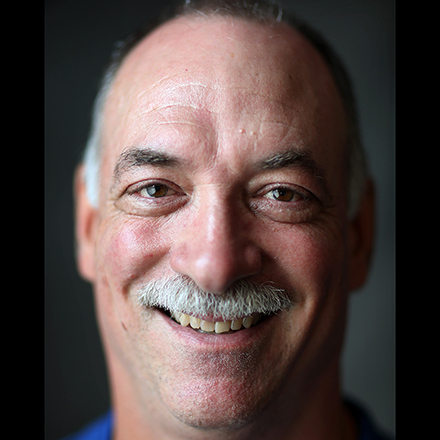 Sam Stockard
Sam Stockard is a Nashville-based reporter with more than 30 years of journalism experience as a writer, editor and columnist covering the state Legislature and Tennessee politics for The Daily Memphian.
---