People's Convention endorses Tami Sawyer for mayor
Successor to 1991 event draws around 600 to hear candidates
The People's Convention endorsed eight candidates in the Memphis elections topped by mayoral challenger Tami Sawyer during a six-hour convention Saturday at the Paradise Entertainment Center in South Memphis.
The successor to the 1991 African-American People's Convention drew a crowd of around 600 to the legendary rhythm and blues nightclub. And out of that group between 150 and 200 people participated in the balloting for the convention endorsements.
Most of the candidates talked about changing elected leaders in city government on economic development as well as budget priorities.
Six of the convention's decisions were based on an agenda seeking the backing of a platform that includes city funding for Shelby County Schools, living wage requirements in city government's contracts with private business, criminal justice reform and more affordable housing.
The agenda was the result of 2,200 responding to online surveys and meetings with organizers.
---
Bill Dries: People's Convention gauges impact of new generation of activism
---
No incumbent City Council members were among those seeking the backing of the convention, although incumbent District 3 council member Patrice Robinson intended to but didn't attend because of a death in her family.
"I know that our budget is almost three-quarters of a billion dollars of investment in every community except for the ones that are represented here today," Sawyer told the group. "That 70% of our budget goes to policing and public safety and zero dollars go to K-12 education."
Sawyer is one of a dozen contenders for mayor who have pulled qualifying petitions to run on the Oct. 3 ballot.
Memphis Mayor Jim Strickland, who is seeking re-election, announced earlier that he would not be attending the convention after all of those who have announced their intentions were contacted by organizers of the event.
"The Mayor didn't attend because it was a biased political rally and as predicted, Commissioner Sawyer was endorsed by 107 of her friends  and supporters," said Strickland campaign consultant Steven Reid in an email response.
Without naming Strickland, Sawyer said her friendship and work with some of the organizers doesn't explain the turnout of several hundred people for six hours.
In Strickland's absence, Sawyer offered a critical and disputed summary of some of his priorities.
"The mayor of this city said, 'Stop yelling at me, I opened the libraries two hours longer – I care about the kids,'" Sawyer said as she contended neither the libraries nor community centers have programming to go with the longer hours.
"Mayor Strickland's administration has produced programming that has resulted in a nearly 200% increase in the number of youth participating in library programming and summer jobs have increased by 90%," Reid said.
Sawyer also responded to accusations that her priorities for city government would mean increased taxes if she is elected.
"What they will tell you is I want to double taxes," she said. "That's not what I'm talking about. I am talking about the money we have being redistributed to impact all neighborhoods and to change the trajectory of your kids."
Sawyer was the choice of the convention over Lemichael Wilson, the only other mayoral contender to seek the backing of the group.
Wilson called for a "new collaborative dialogue" between City Hall and citizens that "brings all entities to the table equitably." He also said while the city is prospering, citizens should talk openly about serious challenges that still exist.
"We have sharp aches and deep pains," he said. "The city is getting sicker and we have to admit our real problems."
In one of the single-candidate decisions, the convention declined to endorse Demeatrise Givens, a candidate for City Court Clerk.
The convention adopted rules requiring instant-runoff or ranked-choice voting – the winner in any balloting was the person who got the majority of the votes. In the case of a single person seeking the endorsement, those attending the convention voted yes or no.
After hearing Givens talk about giving money from the clerk's office to different needs — some that have nothing to do with the duties of the clerk's office — more than half of those making the endorsement decision voted no.
The clerk's race has 10 contenders who have pulled qualifying petitions to be on the Oct. 3 ballot. The convention voted only on those who registered with the convention to seek the group's endorsement.
---
Natalie Van Gundy: Politics Podcast: People's Convention organizer Rev. Earle Fisher
---
The convention votes were taken on iPhones and similar devices through a menti.com program. There were devices available for those who didn't have cell phones or couldn't otherwise be connected.
Convention co-organizer Sijuwola Crawford said around 900 people pre-registered for the convention. Of that group, 500 showed up Saturday morning and another 150 showed up who didn't register. After several hours the crowd began to thin.
Crawford said the turnout is about mobilizing support for the campaigns versus an electoral mandate.
"We're going to do everything in our power to make it known that these are the people's candidates," he said after the convention. "And we're going to phone bank and we're going to knock on doors and we're going to raise funds and help them win their races."
Crawford noted that less than 200 people were involved in the decision to back Willie Herenton in the 1991 race for Memphis mayor at the African-American People's Convention in 1991 at the Mid-South Coliseum. That was out of a group of several thousand attending that gathering.
Little Rock, Arkansas, Mayor Frank Scott Jr., who once lived in Memphis, was among political leaders not involved in the city elections who said the convention's work is just the beginning for the summer campaign that is ahead.
Scott said that work will be going door to door to build "a new wave of progressive leadership."
Shelby County Mayor Lee Harris urged the group to "keep pushing and do more" to "take over your government."
"In the last two or three years, we are now talking about things like taking down Confederate monuments," he said. "A few years ago, no one would have thought that Black Lives Matter was a kind of clarion call for reforms of our criminal justice system.
"But that's where we are. … What changed is people got activated."
Convention co-organizer Earle Fisher has said the Black Lives Matter protest in July 2016 that closed the Hernando DeSoto Bridge for several hours was part of what led to the effort to revive the people's convention concept 28 years after the first gathering.
"We shut the city down. City officials started asking what we wanted. And we told them. And most of them did not listen," Fisher said Saturday after welcoming "friends" and "enemies" to the convention.
He acknowledged there are critics.
"Pundits and poverty pimps committed to the status quo are going to spend more time interrogating our rigorous process and righteous program than people have spent interrogating mediocre politicians and regressive politics," Fisher said.
After the convention, he said the candidates backed by the gathering have a commitment.
"The endorsement is a commitment to say we want to help you through phone banking, through canvassing and knocking on doors, through fundraising and donations for those who can – do all we can to move you from being a candidate to being the elected person," Fisher said. "Generally speaking, candidates who did not come today have to now respond to the people's agenda."
Other candidate endorsements made by the People's Convention were:
City Court Judge Jayne Chandler, who faces opposition from Judicial Commissioner David Poole on the October ballot but had no rivals at the convention.
Britney Thornton, who is challenging incumbent District 4 council member Jamita Swearengen in October. Thornton was the only contender of five in the race to seek the convention's backing.
Theryn Bond in City Council District 6. Bond was the only candidate in the eight-way race to seek the endorsement. Her father, Perry Bond, who was endorsed in the first People's Convention in 1991, said he registered to attend the convention but was not allowed to seek the endorsement. Convention organizers said he didn't follow through to confirm his registration. Other candidates in the race were also in the convention crowd but did not speak.
Michalyn Easter-Thomas over rivals Thurston Smith, Will Richardson and Larry Springfield in the nine-way City Council District 7 race shaping up for the October ballot where incumbent Berlin Boyd is seeking re-election.
Pearl Walker in City Council Super District 8 Position 1 over rivals Nicole Cleaborn and J.B. Smiley Jr. in the nine-way race.
Frank Johnson in City Council Super District 8 Position 2. Johnson was the only contender in the nine-person field at the convention for the seat incumbent for which Cheyenne Johnson is seeking a full four-year term.
Erika Sugarmon for Super District 9 Position 1. Sugarmon was the only one of the six contenders in the race to seek the convention's endorsement.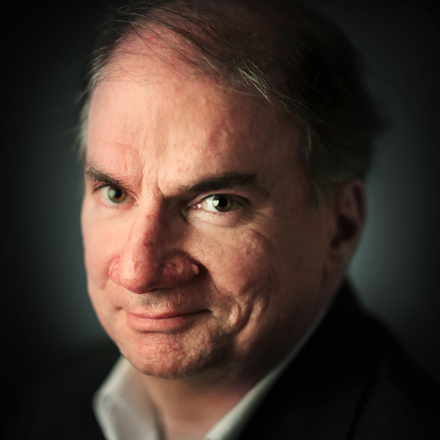 Bill Dries
Bill Dries covers city government and politics. He is a native Memphian and has been a reporter for more than 40 years.
---