Lee pushes re-entry programs amid reaction to violent crime
Governor's Memphis visit includes stops at YMCA mobile event, Agape
Employers are a tough sell when it comes to hiring criminal offenders recently released from prison, even when unemployment is low and jobs are plentiful.
Both are the case with the Memphis economy. But the city's homicide count is higher than it was a year ago at this time, and the weekend killing of financial executive Glenn Cofield on a church parking lot at East Parkway and Poplar Avenue is the most recent example of the fear and concern about violent crime.
Against that backdrop, the first day of Tennessee Gov. Bill Lee's visit to the city Tuesday included several appeals for criminal-justice reform. Lee started the day with a forum put on by the University of Memphis Public Safety Institute, urging employers to hire ex-offenders.
After the forum, Lee was in Frayser signing the bill that eliminates state fees for expungement, the process that erases the criminal record of offenders who have not committed any crimes in the five years since their release from prison.
---
Josh Spickler: Lee sends promising signal by dropping fee to clear criminal records
---
Lee signed the bill at the offices of Lifeline2Success, a re-entry program known for its work clearing vacant lots of tall weeds and other overgrowth.
"Employers historically discriminate," Lee told a group of 350 at the University Center, including business owners, leaders of the Greater Memphis Chamber and law enforcement leaders. "And there are reasons for that. But without this, we won't get where we need to be."
Reluctant business owners were told about the monitoring and other steps taken toward hiring ex-offenders. Organizations like Lifeline2Success work with them and play a key role in vouching for the reliability of someone employers might hire.
"We have to remember that we need to be tough on crime. We need to be tough on violent offenders. We need to crack down hard on those that are a threat to society," Lee said when asked about crime concerns and calls to get tough on crime in the wake of specific incidents.  
"We can do that and at the same time be smart in recognizing that once people have paid the penalty, they are coming out," he said. "It's not a matter of being soft on those that are incarcerated. This is about those that are coming out, being smart with how it is that we make them successful in their re-entry so they don't recommit a crime and have another victim and another taxpayer expense."
As the owner of a mechanical contracting business in Nashville before he was elected governor in 2018, Lee hired ex-offenders as part of a workforce of 1,200. He also became involved in the Men of Valor effort that mentors those still in prison and those recently released from prison.
Memphis Mayor Jim Strickland called the killing of Cofield "another senseless tragedy – another great Memphian taken from us."
"Each time an event like this happens, it affects me personally," Strickland said in a written statement. "But it strengthens my resolve to keep hiring more police officers, to keep pushing for tougher sentences for violent criminals, to provide more opportunities for our youth and to keep doing all we can to try and prevent something like this from happening again."
---
Yolanda Jones: CrimeStoppers, police ask public for help in Glenn Cofield homicide
---
Strickland also has advocated for second-chance and ex-offender programs, including raising private money to pay expungement fees. Earlier this year, the city's Second Chance program moved to Shelby County government from City Hall in a consolidation of the program.
Strickland campaigned in 2015 on more outreach to ex-offenders as well as getting police ranks to at least 2,300 following a dip of the ranks below 2,000 just before he took office in 2016.
Shelby County Commissioner Tami Sawyer, who is among those challenging Strickland's bid for a second term in the 2019 Memphis elections, said this week she was "horrified" by Cofield's murder.
"My prayers of comfort go to the Cofield family and their friends. Every citizen in Memphis should be safe," Sawyer said in a Facebook statement the day after Cofield's murder.
"But I'm also horrified by the bullet holes I see in school zone signs, the senseless and unjustified murder of Darrius Stewart and violent shooting of Martavius Banks," she said, referring to two shootings by Memphis Police.
"Contrary to the mayor's statement, this should not be a moment for those in power to justify more laws that target black people," Sawyer said. "This is a moment to mourn and also come together for the type of solutions that end this senseless violence, not a time to use a death to justify over-policing."
After the expungement bill signing in Frayser Tuesday, Lee stopped at an apartment complex where a YMCA mobile area called "Y on the Fly" was in full swing. Tuesday afternoon, following a luncheon at Indigo Ag headquarters Downtown, Lee was back in Frayser for a visit to Agape Child & Family Services.
He wraps up his Memphis trip Wednesday morning with an appearance at the 9th National Suicide and The Black Church Conference at the University of Tennessee Health Science Center.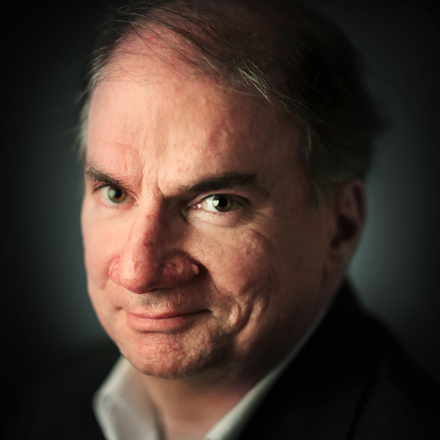 Bill Dries
Bill Dries covers city government and politics. He is a native Memphian and has been a reporter for more than 40 years.
---