Thistle & Bee helps victims of human trafficking rebuild their lives through beekeeping
When most people think of bees, they may think of honey, beeswax and maybe even the cute little character on a box of Honey Nut Cheerios. Not Jordan Boss. She sees bees as a way to help those in need of therapeutic peace. Boss is executive director of Thistle & Bee, a nonprofit organization that helps women who have escaped human trafficking and prostitution.
Established in January 2016, Boss' group helps victims gain skills and experience through a two-part program consisting of a clinical side, which is recovery, peer counseling, one-on-one counseling and case management; and a social enterprise side centered on the keeping of bees and the manufacture and sale of products made from the honey produced.
Since starting the two-part program in June 2017, Boss said the organization has worked with nine women. Watching them work with the bees has been "amazing" because of the "pure love," she said.
"The idea of love is something not too familiar with the women that we serve, and the idea that there can be a relationship where there's no expectation," Boss said. "Women who are coming off of the streets see the exchange of a relationship as 'I'm going to give you money, and you're going to give me your body.' So watching them with the bees, there's nothing there other than they get to care for an actual creature and in return they get the feeling of being part of something that's a part of nature."
Boss said the women experiencing nature and having a moment to breathe while beekeeping is also beneficial.
"One of the things I love to see is one of our beekeeper's - who has been with us since the program started - transformation when she is out in the field," Boss said. "She connects in a way that is pretty magical, and it's pretty magical to see how far she's come in that time and her connection to the bees."
Boss said the community of Thistle & Bee is similar to the community of a beehive.
"Within a beehive, each bee has their own job," Boss said. "Primarily within the beehive, it's made up of ladies, so there are very few men that are in a beehive, but everyone in the bee community has a purpose and they have a job to support each other to protect the queen and make sure everyone in their community thrives.
"We see some similarity in the work we're doing. We are a community of women and men who each have their different job they are doing to help support the women who are serving through Thistle & Bee."
Boss said 11 locations in Memphis currently host Thistle & Bee's beehives, and, as of May, the organization partnered with Baptist Memorial Hospital-Collierville, setting up four beehives on the hospital's 75-acre campus.
Boss said the partnership with Baptist-Collierville sparked interest in the organization and its story.
"It's been great working with Baptist-Collierville," Boss said. "They've been wonderful partners to us. What I think is thrilling though is that they picked a space that's very visible and have put up a little sign that tells about our partnership."
Lindsay Stencel, chief administrative officer at Baptist-Collierville, said the hospital partnered with Thistle & Bee because they have a great holistic approach to helping heal the victims.
"When Thistle & Bee came to Baptist-Collierville and asked us to partner with them, we really felt like their mission aligned with us," Stencel said. "Beekeeping was something they were doing, so we felt like that was something definitely worthwhile to get involved with."
Stencel said the beekeeping is "definitely" something that is helping heal the women by being able to provide for themselves financially and having an outlet for self-worth.
"We actually sell their honey and their granola in our giftshop here at Baptist-Collierville," Stencel said.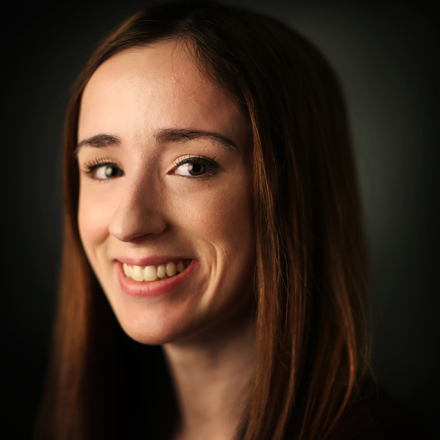 Natalie Martin
Natalie Martin is a Memphis native and 2018 graduate of the University of Memphis. She worked at The Daily Helmsman, the U of M's student newspaper, for a year as a reporter and a copy editor and has been published in Memphis Magazine. She is a reporter for The Daily Memphian.
---