Herrington: First thoughts on the Memphis Grizzlies' new coaching hire
Taylor Jenkins, a 34-year-old assistant who just spent six years as an understudy for former (and perhaps future) NBA Coach of the Year Mike Budenholzer in Milwaukee and Atlanta, will be introduced on Wednesday afternoon as the ninth non-interim Grizzlies head coach since the team moved to Memphis.
We'll hear from Jenkins soon, but here's a six-pack of initial thoughts on the hire:
'Young & Hungry' again
Over the weekend, I ran into a wise longtime Grizzlies fan and amid a discussion of Jaren Jackson Jr. and the presumed arrival of Ja Morant and presumed departure of Mike Conley, she wryly remarked, "They can do 'Young & Hungry' for real this time."
"Young & Hungry" was a Grizzlies marketing campaign from the last rebuilding era, a decade back. It referenced the good times ahead rooted in an exciting young trio of future perimeter stars: Rudy Gay, Mike Conley and O.J. Mayo.
The good times did indeed come, but not quite the way "Young & Hungry" anticipated. It was the injection of a couple of veteran imports in Zach Randolph and Tony Allen, led by an experienced coach (Lionel Hollins) and experienced executive (Chris Wallace) and playing a throwback style.
---
Chris Herrington: Grizzlies hire Milwaukee Bucks assistant Taylor Jenkins as head coach
---
"Young & Hungry" died so that "Grit & Grind" might live.
I don't know what the Grizzlies' marketing campaign will be for the run-up to this coming season, but they could probably brush off "Young & Hungry" if they wanted.
(Pro tip: Gaze up as you're heading north on Third Street, away from FedExForum, and you just might see one of those "Young & Hungry" banners still hanging, long forgotten.)
Unless I'm missing something, the Grizzlies might now boast the youngest controlling owner (Robert Pera, 41), youngest lead basketball executive (Zach Kleiman, 30), second-youngest head coach (Jenkins, 34) and youngest player foundation (Jackson and Morant, who will each turn 20 later this summer) in the NBA.
This is an attempt to build something that can grow together.
Expect a stylistic shift, or maybe a sea change
Whether all that youth is a good thing or disappointment waiting to happen is a known unknown. In unison, it all feels pretty risky. But it does suggest real, substantive change.
The David Fizdale hire was an attempt to transition from past to future that bore some fruit but mostly didn't take. Assuming Conley is dealt this summer, this isn't a transition. It's wiping the slate clean and drawing something new from scratch.
We'll learn more about Jenkins' basketball ideas when he's introduced on Wednesday afternoon. But we know a few things about this team:
Jaren Jackson Jr. is the very model of a modern major bigman. He's made for a game that demands bigs be able to play in space on both ends of the floor.
Ja Morant, assuming he's the pick at No. 2 next week, thrives in transition.
The Grizzlies have been a bottom five team in pace in each of the past seven seasons and have tended toward more traditional lineups. The Bucks and Hawks teams for which Jenkins has been an assistant have been in the top 10 in pace for the past four seasons and Milwaukee built its everything around the frontcourt versatility of star Giannis Antetokounmpo.
---
Geoff Calkins: Calkins: New Grizz coach Taylor Jenkins has a blue-blood resume and a blue-collar style
---
Pera and, to a greater degree, Kleiman might pay lip service to ye olde grit and grind, but they didn't build that. Here's a chance to construct a playground of their own.
Every summer most teams, especially teams not coming off deep playoff runs, talk about playing differently. This team almost certainly will. They'll play faster – maybe much, much faster – and they'll probably play smaller, switch more, and further modernize their shot selection.
A coach with front office experience
There's been a lot of talk about how the Grizzlies have burned through coaches in Robert Pera's ownership period. As I've written before, I think this is something of a misread.
The Grizzlies' coaching instability has by and large been an aftershock of front office instability. Of the four coaches let go since Pera took ownership, two were let go as a delayed reaction to a management change (Lionel Hollins and Dave Joerger) and a third (J.B. Bickerstaff) was let go in conjunction with a management change. Only David Fizdale was not the victim of an NBA truism: New management wants its own coach.
Along the way, the friction has mostly existed between management and coaching. Like it or not, Lionel Hollins' "you get the players, I'll coach 'em" outlook is now at odds with the way the NBA winds have shifted. Front offices don't just hire coaches and acquire players, but actively work to establish on-court styles and strategies. Collaboration between management and coaching isn't just lip service; it's what successful organizations do.
Time will tell, but Jenkins is likely to have plenty of leeway as long as the front office that hired him does, especially in a climate where the Grizzlies seem willing to depart from the dual-track approach of the past couple of seasons and commit to a single track, one whose destination lies fairly far down the way. As I've also written before, this entire off-season feels like a reset for Pera. For better or worse – and no one will know which any time soon – it feels more like the organization he first talked about putting together.
And what might be helpful here isn't just that Jenkins is "their guy," and isn't just that he's learned his way in cultures where management/coaching works hand in hand, but that he got his own start on the other side of that disappearing wall. Jenkins started in the front office at San Antonio, working with then assistant GM (now Utah Jazz lead executive) Dennis Lindsey on scouting, draft prep, information management and other front office duties.
A problem of homogeneity?
The Grizzlies' place well below the national NBA radar, especially amid a high-wattage Finals, might save them from attention in this area. But the biggest NBA story of the past week that isn't about the Finals, free agency, the draft or the Lakers (always with the Lakers), has been about the ever-present and growing cultural rift between former players who feel themselves getting squeezed and the technocratic invaders from other fields increasingly in charge of franchises.
It's too big a topic to fully explore here, so I'll mostly table it for a return engagement, a solo performance. But as Geoff Calkins (and pretty much everyone else) has noted, Jenkins seems to fit a profile as a Penn economics grad who hung up his high-tops post-high school: Like the owner, team president, lead executive, and research/analytics VP (Rich Cho), his academic pedigree is far greater than his on-court one.
By itself, this doesn't bother me much. While I'm very glad Tayshaun Prince has been promoted and is a prominent part of this mix, I tend to think lots of different backgrounds are applicable to NBA success and none are guarantees. I like smart, though I don't think the institution on your degree has much to do with it.
But the player/nonplayer question overlays a separate but related one about other types of diversity – race, gender, life experience, world view – of which the Grizzlies are surely cognizant. And while I find complaints about "nerds" as tiresome as too much trumpeting of the linguistic-barrier-building word "analytics," the Grizzlies would do well to be properly self-reflective on these subjects.
As Matt Hrdlicka suggests, you shouldn't need a subscription to "The Economist" to get in the door with the Grizzlies. (Matt's got jokes.)
Pedigree is no guarantee
Jenkins doesn't just have that Spurs rub, he's a new leaf on the growing Budenholzer branch, following Quin Snyder (Utah) and Kenny Atkinson (Brooklyn). The Grizzlies like that he's worked in these organizations and with these coaches, and they should.
But hiring an assistant from a good organization or who served under a great head coach doesn't guarantee you a purchase on those cultures or those successes. We learned this the hard way, via Marc Iavaroni of the "seven seconds or less" Suns and David Fizdale of the Miami Heat. (Fizdale definitely got a lot right, but the wider point still applies.)
This is a time to hope, sure. But not assume.
The one thing we know is that we just don't know
Along those lines, don't believe anyone who tells you this was a good hire or a bad hire. No one has any idea and chances are no one will for a good while. The Grizzlies are quite likely embarking on the first season in a decade where true success can't be measured in the standings. That's not a license to deny judgement, but it does mean the standards will be different, the arc longer and the results more subject to interpretation.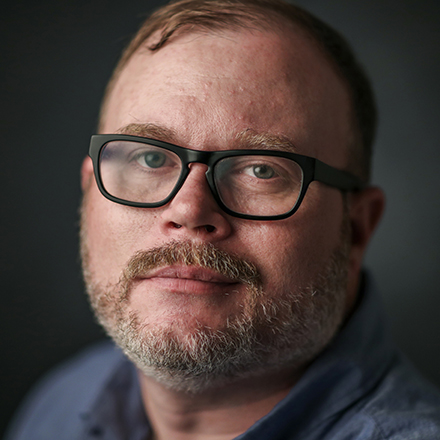 Chris Herrington
Chris Herrington covers the Memphis Grizzlies and writes about Memphis culture, food, and civic life. He lives in the Vollentine-Evergreen neighborhood of Midtown with his wife, two kids, and two dogs.
---