First Tennessee Bank changing to First Horizon this fall
Tennessee's largest bank will rebrand as First Horizon Bank this fall after more than 40 years as First Tennessee Bank.
The rebranding, announced Tuesday, means a new name on the iconic First Tennessee Bank building at 165 Madison, one of Downtown Memphis' tallest buildings.
Signs atop that building and First Horizon's other marquee buildings will likely be changed on a weekend before the rebranding launches in late October.
The brand changes across First Horizon's Southeast U.S. footprint, including more than 250 bank locations, are expected to be completed by the end of February.
First Horizon began planning a unified brand for its banking, wealth management and fixed income businesses after expanding across multiple states with the December 2017 acquisition of Charlotte, North Carolina-based Capital Bank. The transformation strategy was first announced at First Horizon's 2018 Investor Day.
Contenders for a new name for the regional enterprise included First Horizon, First Tennessee, Capital Bank and a fourth name to be determined. First Horizon emerged as the consensus choice through customer surveys, focus groups and other research.
"Time and time again First Horizon just tested really well across our entire footprint," said Dawn Morris, chief digital banking and marketing officer.
While the name is changing, the red, white and blue logo retains the Tennessee state flag's familiar white star on a blue background, Morris said.
The star has been enlarged and reoriented so that it's leaning to the right, signifying forward movement; the blue is slightly brighter; and the font is updated, Morris said.
"We are still really true to our Tennessee roots, and that will always be the case," Morris said.
First Tennessee dates to the 1864 founding of First National Bank of Memphis during the Civil War. The bank's holding company took the First Tennessee name in 1971 and launched the First Tennessee Bank brand in 1977, according to the Tennessee Encyclopedia. The holding company became First Horizon National Corp. in 2004.
"We have a 155-year legacy of transforming our business to meet our customers' needs and responding to changing environments," Bryan Jordan, president and chief executive officer, said in a release.
"Aligning our businesses under our First Horizon brand now represents much more than a name change. It represents our renewed brand promise – we understand that our customers have their own financial horizons and can rely on us to deliver on their individual needs and aspirations."
First Horizon said changes would be introduced through an advertising campaign, rebranding of financial centers, corporate buildings, and customer communication channels. It said customers would benefit from new products, enriched technology and customer innovation labs.
FTB Advisors and FTN Financial will become First Horizon Advisors and FHN Financial, respectively.
An FAQ on First Horizon's website said customer accounts and banking relationships won't change.
"This is not going to cause any issue with our customers. We are the same people that we've been," Morris said. It's an effort to "make sure we are relevant for our customers now and into the future," she added.
First Horizon in a regulatory filing Tuesday estimated noncapitalized costs related to rebranding at $15 million to $20 million, predominantly recorded in 2019, and noncash rebranding impairment expenses of about $8 million, predominantly recorded in the second quarter of 2019.
In the same filing, First Horizon disclosed anticipated expenses and cost savings from restructuring, repositioning and efficiency initiatives associated with branch closures, employee severance and associated professional fees. It plans to report $15 million to $20 million in pre-tax expenses in the second quarter for actions that would yield an estimated $15 million in annual cost savings.
With $32.8 billion in deposits on March 31, First Tennessee Bank has the largest deposit market share in Tennessee, ahead of Nashville-based Pinnacle Bank at $18.6 billion in deposits.
---
The Daily Memphian is a recipient of a five-year, $500,000 grant from the First Tennessee Foundation, announced in February.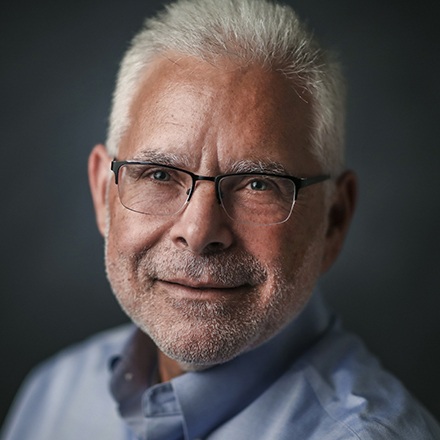 Wayne Risher
Business news reporter, 42-year veteran of print journalism, 34-year resident of Memphis, University of Georgia alumnus and proud father and spouse of University of Memphis graduates.
---