Family stakes claim Downtown with mixed-use development
When the principals of an investment firm working to revitalize a blighted building on South Main Street received approval for a 15-year tax break Tuesday, they didn't shake hands.
Sitting in a row before the Center City Revenue Finance Corp. board, one principal leaned in and hugged the other, as another extended his arm across a few chairs to be met with a fist bump.
That's because the principals of November 6 Investments are not only business partners, they are family.
The Velasquez family originally moved to Memphis in the 1990s when Pedro Velasquez Jr., who was 5 at the time, was diagnosed with a rare, progressive T-cell leukemia.
His father, Pedro Velasquez Sr., was studying at Harvard University's Joslin Diabetes Center and his colleagues recommended St. Jude Children's Research Hospital in Memphis.
Velasquez Jr. received four years of treatment and today is a thriving 27-year-old operations director in the family business.
As a way to give back to the city where his son was cured, Velasquez Sr. created DarSalud Care, a network of clinics and pharmacies that bring a comprehensive treatment approach to underserved patients with diabetes and other cardiometabolic conditions.
Now, his sons are hoping to continue that comprehensive approach with a Downtown real estate venture that combines nourishment for the mind, body and soul.
Gabriel "Gabe" Velasquez, Pedro's older brother, has a contract to purchase the 11,145-square-foot building at 64 S. Main St. from Dr. Claudia P. Neira. 
Neira has worked with the Velasquez family for more than a decade as the director of clinical practice at DarSalud Care and clinical research director at LifeDOC Research. 
She has committed her career to early identification and prevention of diabetes and has helped shape the vision for transforming the building into a lifestyle hub that combines a gym, healthy food concept, collaborative office space and a rooftop lounge.
Gabe runs a pharmacy in his family's medical network. He decided to also pursue real estate when he discovered his little brother had been bitten by "the Cates bug."
Velasquez Jr. had found a mentor in George Cates, the retired founder of Memphis-based Mid-America Apartment Communities as well as nonprofits Neighborhood Preservation Inc. Memphis and the Overton Park Conservancy.    
"George (convinced) Pedro we have to do our part in the cultural development of Memphis in any way we could," Gabe said.
Once his pharmacy was profitable, Gabe started looking at property Downtown. With the help of some real estate brokers who attended Christian Brothers High School with all of the Velasquez brothers, the family found 64 S. Main St., a two-story building with a basement and rooftop.    
Like the DarSalud Care multidisciplinary approach to health care, the building will implement a holistic approach to the needs of Downtowners with a different concept on each level, starting with a gym in the basement, run by Joe Pass, who currently manages Flow Performance and Recovery in East Memphis.         
"The gym is not only to get you ripped. The health food concept isn't 'let's turn everyone into a vegan,'" Gabe said. "We're all working on different facets of the Downtown Memphian, whether that's the creatives, active professionals or the not-so-active professionals."
While awaiting financing, Gabe has been hosting private pop-up dinners in the space with Amanda Krog and David Krog, who used to be a chef at Interim.
"We've been testing the market to see if Memphis would appreciate a six- to nine-course tasting menu with paired wines," Gabe said. "It's a 20-person intimate dinner with everyone coming in as strangers, and it's been a resounding yes."
Once the $2.4 million building renovation is complete, David Krog is anticipated to open a fine-dining restaurant on the top floor.    
With ServiceMaster, AutoZone and other major office buildings nearby, the Velasquez family is hoping to attract office workers who need a place to work out, grab a bite or take clients after work.  
The building will feature art from local artists, including an already completed mural by local artist Jamond Bullock.
"I would love it if different muralist would come in and pick a wall," Gabe said. "We want there to be an Instagramable moment every time we walk in and out of there."      
Once all development incentives and financing are secure, the Velasquez brothers hope to begin renovations in November with an anticipated completion in the summer of 2019.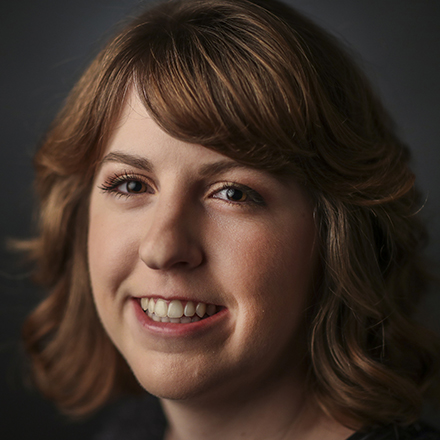 Michelle Corbet
Michelle Corbet covers business for The Daily Memphian. Prior to, she was a reporter at the Memphis Business Journal. A native Memphian and University of Memphis graduate, Michelle covered business in Conway, Arkansas after college. Michelle got her start covering business as an intern at The Commercial Appeal.
---