Lee talks to House members about preempting Casada special session request
NASHVILLE – Gov. Bill Lee said Wednesday he is gauging House members' attitudes toward calling a pre-Aug. 2 special session to replace embattled House Speaker Glen Casada before he wants to leave the post. 
And a consensus is calling for a late June or early July gathering, according to House Republican leaders.
Every member of the House Republican leadership team and Shelby County's House Republicans have said they believe Casada should step down well in advance of his requested early August departure date, if not immediately.
Casada – resigning amid a sexist and racist texting scandal and complaints about his heavy-handed style – recently asked Lee to call a special session the day he steps down to allow the House to select a permanent replacement. Seven to eight Republicans are considering entering the race to replace him.
"It's their challenge and their issue to resolve. But I do have an opportunity, should they want me to, to weigh into that and to call a special session (or) not call a special session. When and if hasn't been decided," Lee said. "But I'm talking to House members, many of them including leadership multiple times, to gauge their temperature on this and to know where they want to go."
House Majority Leader William Lamberth recently sent a letter to the 73 Republican Caucus leaders asking if they want to wait until Aug. 2, allow Casada to resign and hold a special session; wait until Aug. 2 and let Speaker Pro Tem Bill Dunn take over; or hold a special session on June 28 and elect a new speaker.
"I voted that we go ahead and do it June 28 just so we can move on. There's a lot of things we need to move on and get past," said Rep. Mark White, an East Memphis Republican.
Lamberth said Wednesday he is pushing to wrap up the matter before July 1 so the House can elect a new speaker "and move forward working on policies that are important to Tennesseans. We can't do that until we know who our next speaker is going to be."
Lamberth did not give the results of his poll but said a "good majority" of caucus members want a special session "sooner rather than later."
Lee said he expects a decision to be made within two weeks. He also noted he has no number in mind for how many members must want to hold a special session, whether two-thirds, a majority or a consensus, before he would call them to Nashville.
"There's not a particular threshold, but I want a sense of what they feel is best for their body, because I want to move for what's best for the state and move forward and put this behind us. But we do that in a timely fashion," Lee said.
Casada has come under fire for continuing to receive his salary, $73,000 annually, and keeping the power of commission appointments, as well as state trooper security and a driver and state vehicle, as he waits out his resignation date.
Two-thirds of the House, 66 members, typically would be needed to request the governor call the Legislature into a special session.
The House has 73 Republicans and 26 Democrats, and the minority party could complicate matters because House Minority Leader Karen Camper does not support a special session, nor does Democratic Caucus Chairman Mike Stewart.
Likewise, Lee has not said he would call a special session for the date Casada sought more than a week ago.
Camper has said she believes Casada's resignation should be immediate while pointing out she is aware the request for a special session lies with the governor.
Asked by a reporter, Lee declined to say Wednesday whether his deliberate action on Casada is connected to the speaker's efforts to push the governor's education savings account legislation to passage.
On the initial vote this year, Casada held the board open for 40 minutes in a 49-49 deadlock to find one more vote.
Ultimately, the bill allowing vouchers for private school enrollment in Shelby County and Metro Nashville public schools passed the Legislature on a compromise. Lee signed it into law the same day Shelby County Democrats complained he should allow an FBI investigation into the vote be completed before he put his signature on it.
"I've always been a deliberate person. From my business into this new role as governor, I think deliberation is wise," Lee said. "There are certainly times you need to act immediately. This is a situation that needs deliberation, and I want to give House members an opportunity. I want to hear from them."
Shelby Republican state Reps. Kevin Vaughan of Collierville, Jim Coley of Bartlett and Tom Leatherwood of Arlington all said recently they believe Casada should step down immediately or long before the end of June.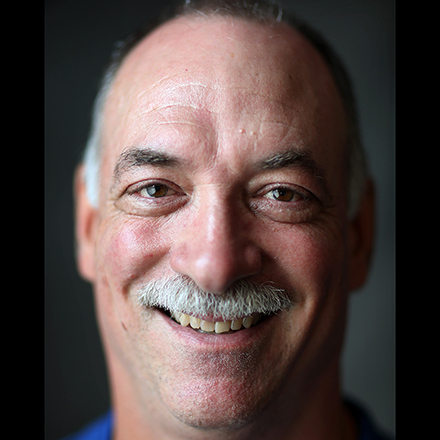 Sam Stockard
Sam Stockard is a Nashville-based reporter with more than 30 years of journalism experience as a writer, editor and columnist covering the state Legislature and Tennessee politics for The Daily Memphian.
---