Bellefonte-powered MLGW pitch generates doubts, questions
The former chief operating officer of the Tennessee Valley Authority wants Memphis Light Gas and Water Division to drop TVA as its electrical power supplier in five years.
Bill McCollum came to Memphis Tuesday, Oct. 9, to pitch the Council a plan to instead buy electricity from the moth-balled Bellefonte nuclear power plant in Hollywood, Alabama, and any additional electrical power needed from utilities west of the Mississippi River.
"The gist of this is we have made a proposal to supply MLGW with power significantly below the cost they are paying to TVA today," McCollum told Council members citing annual savings of $487 million a year from the $1 billion MLGW currently pays TVA as the authority's largest customer.
McCollum is with Nuclear Development LLC, the company that bought Bellefonte from TVA at a 2016 auction and is seeking a federal loan from the U.S. Department of Energy to get the nuclear power plant in operation. To get the loan he wants a new letter of intent from MLGW as a successor to an earlier one signed by outgoing MLGW president Jerry Collins shortly before he retired.
"We've not asked MLGW to make any binding commitments thus far," McCollum said although a next step with the federal loan would be asking MLGW to drop its contract with the TVA for electricity – a move that requires five years notice by the local utility.
MLGW president and CEO J.T. Young countered that his reading of the new letter of intent shows there are binding terms.
"The reason we have not signed an additional letter is because the letter we were sent was different from the original letter. It did include something that would bind MLGW," Young said. "In the event that we provide notice to TVA that we are looking at disconnecting from the source, that begins a clock.
"We will not know once we do that what happens in the event that this particular plant is not completed."
The relationship between MLGW and TVA is a deep one rooted in the city's politics during the Great Depression. A city alley still bears the name November 6, 1934, to mark the date the city became the first major city to join the new federal agency. It capped a long campaign by Memphis political boss E.H. Crump against privately-owned utility companies and for publicly owned utilities. MLGW was founded five years later.
Earlier this year, TVA opened its Allen Combined Cycle Plant in southwest Memphis, a $1 billion natural gas fired power plant that is the most expensive project undertaken by TVA, according to TVA president Bill Johnson. In addition to the power it supplies to the Memphis grid, the new plant's engines are cooled with water TVA buys from MLGW.
When he met with council members this past January, Johnson described the new plant as a "Rolls Royce Lamborghini" and "the most technically advanced plant in the world."
During Tuesday's council committee discussion Young pointed out the Bellefonte would not produce enough electrical power for the customers MLGW serves and the utility would have to have a second power source. McCollum agreed and said MLGW could easily contract with MISO Energy – Midcontinent Independent System Operator Inc. of Carmel, Indiana which has an operations center in Little Rock – if TVA wasn't an option.
"It's very unusual in government, in any part of government, for people to buy goods and services from a sole source supplier with no competitive bidding," McCollum added. "MLGW has been in a sole source relationship with TVA for a long, long time. And we think it just makes sense to look at options and look at competition."
Young began his career in utilities at the Bellefonte plant and said completing and starting a nuclear power plant is a "huge presumption."
"That huge presumption is that it is a viable project to complete Bellefonte," Young said. "If you look around the industry today and read about what's going on in the nuclear industry you will know that it is an incredibly large presumption."
Young said the utility is awaiting a report from its own independent consultant due in December
"Our concern is around sustainability," he said. "We have questions around the savings and the way they were calculated."
He also urged the council to question closely claims of savings over rates that are among the lowest in the country presently.
McCollum said he would like to have a new letter of intent sometime in November for federal energy officials controlling the loan vital to the Bellefonte project.
He also said he fears the loan program may face cuts in Washington D.C.
Council members didn't take any votes or make any decisions at the Tuesday committee presentation.
Council member Martavius Jones, however, told McCollum, "We can't make your time constraint ours."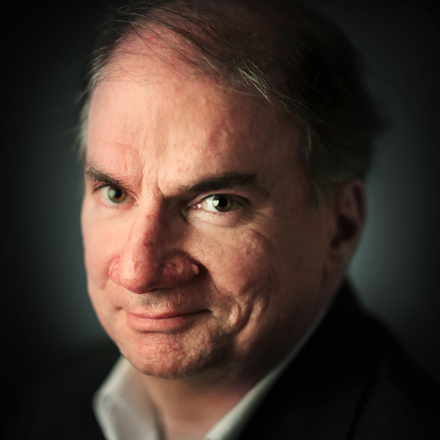 Bill Dries
Bill Dries covers city government and politics. He is a native Memphian and has been a reporter for more than 40 years.
---