The Dixon, Fogelman Galleries explore political printmaking in new exhibitions
Memphis art connoisseurs interested in the intersection of printmaking and social issues are in luck this fall. The Dixon Gallery and Gardens is presenting three exhibitions examining political printmaking.
Running from Oct. 13 until Jan. 6 are "El Taller de Gráfica Popular: Vida y" and "From the Marne to the Rhine: Jean-Louis Forain and World War I."
TGP, a Mexican printmaking collective, was founded in 1937 with a mission of social and political printmaking.
The Dixon will display 135 TGP objects; the workshop created posters, flyers, books, pamphlets, portfolios and newspapers.
"(TGP) was creating for and advocating for the working class," said Dixon curator Julie Pierotti. "A lot of the works in this show depict labor."
Pierotti said that TGP felt like artists had a responsibility of exposing conditions of the working class.
Many of the artists associated with TGP were not just printmakers, they included muralists, sculptors and painters.
The Dixon show includes a lot of anti-Nazi and anti-fascism imagery from the late 1930s to early 1940s.
"It's kind of like you're walking through history as you're walking through the show," Pierotti said.
The exhibition also will include an interactive gallery at the end where people of all ages can make their own political statement via a print. There will also be artist demonstrations, including one with Memphis master printmaker Maritza Dávila.
"It's always good to have artists in the building, demonstrating that printmaking is a still a viable medium," Pierotti said.
Deborah Caplow, a University of Washington-Bothell art historian, will lecture on TGP at 2 p.m. on Saturday, Oct. 13.
With "From the Marne to the Rhine: Jean-Louis Forain in World War I," an exhibition organized by the Dixon, the museum will celebrate the 100th anniversary of Armistice Day.
The exhibit will include Jean-Louis Forain's press illustrations of World War I.
Forain focused on the effect of war on both soldiers and civilians.
Finally, "Extension: Artists' Books, Prints, and Zines" runs Oct. 13 through Jan. 16. That exhibition will focus on contemporary, self-published print media of various types. The artists' work will display their takes on the present, history and what the future could offer.
The University of Memphis' Martha and Robert Fogelman Galleries of Contemporary Art is also exploring political printmaking in its current exhibitions.
"Freedom of the Press: Posters From Progressive Print Shops, 1960s-Present," opened Oct. 8 and runs through Nov. 9.
Los Angeles' Center for the Study of Political Graphics and the Progressive Printers network produced the exhibition, which includes prints from U.S. and Canadian printmaking outfits. The 34 works are organized by printing presses, rather than social issue.
The show includes posters dealing with various anti-war campaigns, the women's movement, apartheid, South American political movements, the Rodney King beating and police brutality.
"Because it spans multiple decades, and looking at them from a contemporary perspective, you just see how cyclical history is and it really kind of makes some of these issues, which are sometimes specific to different nations and different moments of history … that appear so relevant in a completely different context.
Running concurrently at the Fogelman Galleries is "Here and Now: Printmaking and the Political Present."
In that exhibition, Memphis-based artists address social issues of today, such as gentrification, climate change, gun violence, queer politics and immigration via printmaking.
"We wanted to do something with local artists dealing with contemporary issues," said Patricia Lee Daigle, director of the Fogelman Galleries. "So, people are dealing with stuff on a more local, and we are kind of realizing that a lot of these issues are obviously manifested locally but then are relevant nationally and globally."
Printmaker Maritza Dávila led the artists, many of whom work primarily in other mediums, through a series of printmaking workshops. The participating artists include Dávila, Vanessa González-Hernández, Nelson Gutierrez, Lawrence Matthews, Carl Moore, Joel Parsons, Jennifer Sargent and Yancy Villa-Calvo.
"A lot of these artists are using the same style that they typically work in or some of the same subject matter," Daigle said. 
Carol A. Wells, founder and executive director of the Center for the Study of Political Graphics, will give a lecture titled "Can Art Stop a War and Save a Planet?" at 4:30 p.m. on Oct. 11 in the Art and Communication Building. The event is free and open to the public.
Opening receptions for both "Freedom of the Press: Posters From Progressive Print Shops, 1960s-Present" and "Here and Now: Printmaking and the Political Present" are scheduled for 5-7 p.m. Friday, Oct. 12.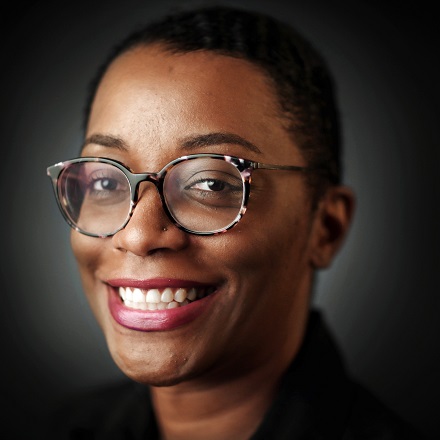 Elle Perry
Elle Perry covers arts and culture and other news for the Daily Memphian. She is a native of Memphis and a two-time graduate of the University of Memphis. Elle previously worked for the Memphis Business Journal and has written for publications including The Memphis Flyer and High Ground News.
---