UCF Knights less than likable
Self-proclaimed national champions still on their high horse
The UCF  Knights might have become America's latest college football darlings (see State, Boise, and the Jan. 1, 2007 overtime victory against Oklahoma in the Fiesta Bowl.)
But turns out, the boys from Central Florida were badly miscast.
The formula for mass adoration is really quite simple: Knock down one of the big boys with a slingshot – or a direct-snap touchdown pass thrown by a receiver (Boise State's weapon of choice) – and America will love you.
Sure, Boise State's blue home field probably helped with branding. But you know what else helps? Not tooting your own horn in the national championship parade that you threw for yourself.
Most recently, UCF torpedoed the University of Memphis "white-out" promotion for this Saturday's game at the Liberty Bowl by refusing to wear their black uniforms that they traditionally wear for home games in Orlando.
So, now Memphis is having a "blue-out" and UCF is clearly wearing the black hat, if not the black uniform.
UCF had an opportunity last season to endear the entirety of the American public to its football program but chose to go another way. The Knights – and isn't the very name dripping with self-indulgence? – were not satisfied with a 13-0 season that ended with a 34-27 victory over Auburn in the Peach Bowl.
They had been left out of the College Football Playoff – of course, they were – and they decided to borrow from the good old days when national titles were like so much unclaimed freight left sitting on a dock.
Thus, the school proclaimed its team national champions. It provided players with national championship rings. Held that parade. Even the campus police department went outside the law by outfitting one of the cruisers with a special wrap that read "UCF National Champions."
In fact, this conspiracy went to the highest levels in the state government, literally becoming political football when the Florida House passed a bill approving a UCF national champions license plate.
So, this is not some spunky little underdog that carries a No. 10 A.P. ranking and 5-0 record into Saturday's game with the Tigers. This is a program on an 18-game winning streak, the last five victories coming under new head coach Josh Heupel, and feeling quite entitled about being the biggest bully on the American Athletic Conference block.
The quarterback, McKenzie Milton, is a dynamic dual threat and, for the record, not shy about claiming touchdowns left unscored. That seven-point win over Auburn in the Peach Bowl? When Milton was on a national radio program this fall, he said: "In all honesty, we didn't play our best game. I thought we should have beat them by three touchdowns."
Sounds like another license plate: "UCF Peach Bowl Champions, the score could have been worse!"
Last season, UCF throttled the Tigers, 40-13, in Orlando on Sept. 30. When they met again in the shadow of Goofy and Mickey Mouse in the AAC title game, it took overtime for UCF to escape with a 62-55 victory.
Not that you'll hear UCF players talking about what a great game that was. Nor will you hear them say Memphis-UCF is anything close to a rivalry. And to be fair, Memphis is on the wrong end of the series all-time with a 1-11 record.
But there is such a thing as respect for your opponent. You don't sense much of that.
UCF defensive end Titus Davis says if the Tigers are looking at Saturday's meeting as a "get-back game," they should be.
Offensive lineman Wyatt Miller waved off rivalry talk, too, saying, "Nah, it's just another game on the schedule. Our rivals are the people down south or whatever you want to call them."
Nice. Diss this week's opponent and get a shot in on the South Florida team you don't play until Nov. 23.
So, while UCF may possibly go undefeated again only to be left out of the latest College Football Playoff, the Knights are never going to be confused with lovable underdogs.
And while we're at it, let's make this point clear: Even if they do win-out, they shouldn't be in the national playoff. Not with a schedule lacking a strong Power 5 opponent; and no, Pittsburgh doesn't count.
"I guess anybody has the prerogative to claim anything," Alabama coach Nick Saban said when asked about UCF declaring itself national champions. "But self-proclaimed is not the same as earning it."
At 4-2 and 1-2 in the conference, the Tigers do not have to worry about whether they will declare themselves champions.
But they can play spoiler. They can be the downpour that stops the next UCF parade from ever starting.
How good would that feel?
We give the last word to 300-pound Memphis defensive tackle Emmanuel Cooper: "Oh, it'd be lovely."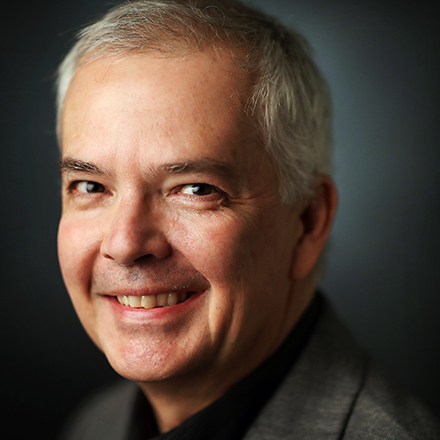 Don Wade
Don Wade has covered Memphis sports since 1998, voted on Baseball's Hall of Fame and the Heisman Trophy, and remains stunned his Kansas City Royals won a second World Series in his lifetime.
---