Dean rolls the dice on sports betting; Lee says no way
Democratic gubernatorial candidate Karl Dean says he would support legislation to legalize sports betting in Tennessee, but Republican candidate Bill Lee doesn't want to gamble on it.
In their third and final event Friday night at Belmont University in Nashville, Dean and Lee found one more issue they differ on besides Medicaid expansion.
Moderators played video of Republican state Sen. Brian Kelsey of Germantown saying he is interested in working on sports wagering legislation in the next session of the General Assembly, allowing locations for betting in Downtown Memphis and Downtown Nashville.
Lee said he would try to stop the Legislature from passing such a bill because it could lead to organized crime and negatively affect low-income residents the most.
Dean, on the other hand, said he would sign such legislation if it passes and is done properly.
"Ultimately, we're going to be there anyway if surrounding states are doing it," Dean said, later pointing out Mississippi already has it on the books. Memphis already loses a good deal of revenue to the state of Mississippi because of its casinos.
If the decision were left up to local governments, Lee said he would be more open to considering it but reiterated his concern about the potential impact on communities.
Dean agreed such a decision would be better for local governments to make, but he was wholly supportive either way.
"Memphis is going to need additional revenue to do what they need to do in schools," he said, noting it would be up to Memphians to decide, not him, if it's in the hands of local government.
Dean said afterward the state lottery is a prime example of gambling working well in Tennessee. It produces millions of dollars annually for student scholarships.
The former two-term Nashville mayor pointed out the argument against the lottery before its passage was that it would hurt low-income residents disproportionally. That's been debunked by years of success with Tennessee's lottery, he noted.
Dean argued people who are "inclined to bet on sports" will gamble no matter whether the government is involved.
"I think it's ultimately up to people to decide what they're going to do. And, again, I think sports betting is going to happen in Tennessee, and if the Legislature passes it, I would sign it. I do think it is something you don't rush. Mississippi got it done real fast. You tip your hat to them and say they know how to do this stuff."
Asked if the lottery is proof legalized gambling can work in Tennessee, Lee showed a different perspective, even though he supports the Tennessee Promise and Tennessee Reconnect, programs funded with lottery dollars.
"I think the lottery shows and has had the most negative effect on the lowest-income citizens in our state, and I think that would have the same effect with sports betting. That's why I've been opposed to it," Lee said.
Dean, who is down in the polls by about 10 percentage points, also continued to make his pitch Friday night for Medicaid expansion, saying he would work with the Legislature to encourage lawmakers to accept federal grant money to cover some 300,000 Tennessean caught in a coverage gap between TennCare and the Affordable Care Act.
Lee isn't changing his views, either, saying the health care economy is a "fundamentally flawed" system and that it makes no sense to widen something that's in trouble and driving up health insurance premiums.
They also disagreed on legalization of medical marijuana, with Dean saying he would listen to medical professionals who believe it could be used to solve chronic pain, while Lee said Tennessee still needs to look into cannabidiol oil before it determines whether medical marijuana should be legalized. He said he opposes the latter.
Kaepernick controversy
One question involved a statement by Republican Sen. Bo Watson of Hixson, near Chattanooga, who said he will ask for a review in 2019 of state universities with Nike contracts in light of a much-maligned Nike ad campaign highlighting former NFL quarterback Colin Kaepernick.
Both candidates disagreed with Watson's stance, however, and said they don't believe the governor or state government should step in and make institutions such as the University of Tennessee, University of Memphis or Middle Tennessee State University break contracts with Nike.
Kaepernick caused a national uproar when he started kneeling during the national anthem before games to protest police shootings of black men. Other players did the same in support, and the NFL adopted new guidelines for players to follow during the anthem. President Donald Trump also got involved and criticized players heavily for taking a knee.
Dean said the Legislature and governor shouldn't "meddle" with that type of state university policy, noting he believes in diversity and inclusiveness.
"We hire really good people to run those universities," Dean said.
Lee agreed, saying the decision was made by a private company.
"The less engaged" the state is in that type of contracting, "the better," Lee said.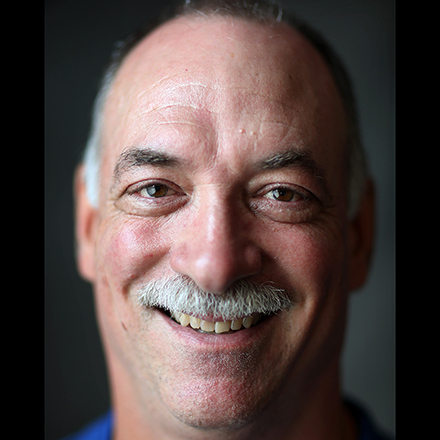 Sam Stockard
Sam Stockard is a Nashville-based reporter with more than 30 years of journalism experience as a writer, editor and columnist covering the state Legislature and Tennessee politics for The Daily Memphian.
---