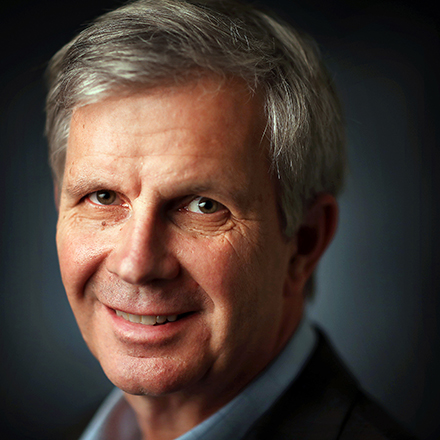 Geoff Calkins
Geoff Calkins has been chronicling Memphis and Memphis sports for more than two decades. He is host of "The Geoff Calkins Show" from 9-11 a.m. M-F on 92.9 FM. Calkins has been named the best sports columnist in the country five times by the Associated Press sports editors, but still figures his best columns are about the people who make Memphis what it is.
Calkins: Memphis loss to No. 10 UCF will hurt for a long time
They were in range, that's what hurts. Or that's one of a thousand things that hurt after a loss like that.
Memphis quarterback Brady White had just hit Sean Dykes with a 19-yard pass to get the ball to the UCF 35. Head coach Mike Norvell said the 35 "was where we needed to get to" to give kicker Riley Patterson — who was already three-for-three on the day — a shot to win the thing.
Twenty-eight seconds still remained on the clock. Plenty of time to get even closer for Patterson. Norvell sent in a running play.
Which is when left tackle Trevon Tate was called for illegal procedure. That cost Memphis five yards and 10 seconds on the clock. Now Patterson was out of range for a field goal. One play later — a pass to Tony Pollard, who couldn't get out of bounds — the game ended and the hurting began.
"It's a hard one to take," said running back Darrell Henderson.
"When you come up short, everyone hurts," said Norvell.
"Yeah, this one hurts," said White. "We should have won that game, no doubt."
They should have, too. But they lost to No. 10 UCF for the 12th time in a row, this time by a single, excruciating point, 31-30. 
They didn't lose because of that penalty on Tate. They lost because they blew a 30-17 halftime lead. They lost because of a collection of events that all had to go precisely wrong for the game to turn out the way it did.
They lost because they fumbled the ball away twice in the second half, once at the UCF 23.
They lost because they couldn't get a stop on 4th-and-1 at the UCF 29 in the third quarter, and gave up a 71-yard touchdown ramble instead.
They lost because Norvell (sensibly enough) called timeout to freeze the UCF kicker at the end of the first half, which gave the kicker a second chance after a miss.
They lost because — and this is not an excuse, but it happens to be absolutely true — it rained.
Is it too late to dome the Liberty Bowl? By yesterday, if possible?
This team can't play in the rain.
The first half was clear. The second half was not. Never mind how Memphis likes its ribs, it likes its football dry.
Dry half score: Memphis 30-17.
Wet half score: UCF 14-0.
Dry half total yardage: Memphis 339, UCF 237.
Wet half total yardage: UCF 224, Memphis 151.
Dry half rushing yards from Henderson: 172.
Wet half rushing yards from Henderson: 27.
Dry half Memphis turnovers: 0.
Wet half Memphis turnovers: 2.
Again, this isn't to make excuses. Norvell and White both said that UCF also had to play in the rain. The best teams are effective in all conditions. There's no disputing that.
Give UCF coach Josh Heupel plenty of credit, too. It took nerve to go for it on 4th-and-1 from his own 29. He later burned more clock by going for it — and making it — on 4th-and-1 from the UCF 40.
But Memphis still could have won the game. If even more things didn't go wrong.
Memphis could have won if the officials hadn't called left guard Dylan Parham for holding with 3:30 left. Henderson had just ripped off a 32-yard touchdown run that would have given Memphis a 37-31 lead. The hold appeared to be as imaginary as that UCF national championship. But if Memphis could have mustered even a field goal in the second half, the game wouldn't have been decided by a holding call.
Which brings us back to that final drive. And even more plays that went wrong.
Memphis started at its own 15 with 1:06 left. White promptly hit Damonte Coxie down the left side to get the ball to the Memphis 46. 
So now the Tigers were in business. After two incompletions, White hit Dykes, who chose to get a few more yards, instead of running out of bounds.
If Dykes had gone out of bounds, would the Memphis players have had more time to compose themselves? No matter, they were already in Patterson's range, on the 35. Except then came the penalty, which took care of that. And then came the last completion to Pollard, and the clock running out, and the small collection of visiting fans chanting "UCF, UCF."
There was no disgrace in losing this game. Memphis played gallantly and well. Norvell said over and over that he was proud of his team's effort, and he certainly should have been.
But that only makes it more painful, doesn't it? Because the reality is going to linger for a very long time.
"We should have won," is how White put it. "I'm going to say it until the day I die." 
---