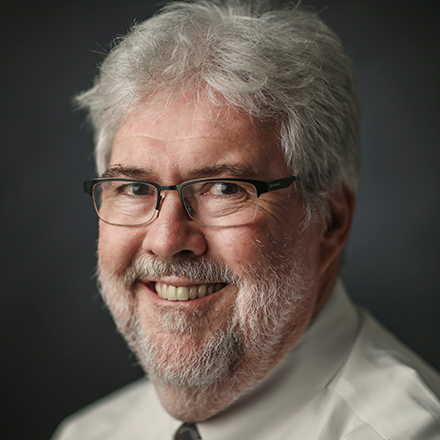 Suburban Dispatch: Let's check in on more campaign ads
A week or so ago, we took a look at some of the campaign videos that surfaced in the suburbs, primarily in the mayoral races in Bartlett and Germantown.
Today, we'll expand the video library with more pitches candidates are using in hopes of swaying voters to click their spot on the Nov. 6 ballot. Five of the six suburbs – Bartlett, Collierville, Germantown, Lakeland and Millington – have municipal races with early voting beginning Wednesday. Bartlett, Germantown and Lakeland have mayoral races with incumbents seeking re-election in all three.
Those and other cities also have school board and alderman (or in the case of Lakeland – commissioner) races on the ballot.
And the races for the respective top offices in the cities remain the most plentiful for campaign videos. Mike Cunningham has one promoting his qualifications to become mayor over incumbent Wyatt Bunker in Lakeland. Other candidates have updated theirs or expanded the video to pull allies in on an unofficial unified ticket. The Germantown trio of John Barzizza for mayor, along with Scott Sanders and Jeff Brown for the suburb's two aldermanic offices, each lean on themes from their past or current occupations.
Brown, an anesthesiologist, uses a medical theme in his individual video and also in the teamwork commercial with Barzizza and Sanders.
Germantown incumbent Mike Palazzolo also introduced a new ad about a week ago.
Meanwhile, our ol' friend John Lackey, running against incumbent Keith McDonald for Bartlett mayor, went with a new video to get across his points. But, much like the first one promoting his candidacy, Lackey kind of strays from the Bartlett issue with a word of advice for Memphis voters.
Let me go ahead right now and make this point: We're only going to present ads that come through a candidate's campaign. I'm not getting into point/counterpoint slam ads from PACs.
So, let's look at some of the new campaign videos that have appeared to support the candidates and sell their qualifications to the voters.
GERMANTOWN TEAMWORK
" frameborder="0" allow="autoplay; encrypted-media" allowfullscreen>
Previously, we focused on the individual videos for incumbent Germantown Mayor Mike Palazzolo and challenger John Barzizza. In those two videos, Palazzolo emphasized his work in the four years as Germantown's elected leader, and his penchant for walking door-to-door to interact with voters. Barzizza used a gridiron theme in his 30-second promotion.
Barzizza expanded his original half-minute one into a minute and brought in his running mates – Sanders and Brown – and continued the football theme. While the first 30 seconds are Barzizza's original ad, he passes off the final half-minute to the other two candidates – literally.
He tosses a football from one frame to Sanders in another. Sanders touts his time as a U.S. Marshals Service agent before passing the promotion to Brown – again tossing the ball out of his frame to Brown, who – as usual – promotes his medical background in telling his qualifications.
BROWN SOLO
Brown's original ad before the unveiling of the Barzizza Ballot pitch, also leaned on the doctor's occupation as an anesthesiologist. The promotion contains a bit of a campy dialog and plenty of references about doctor curing what ails Germantown.
Without giving away the entire campaign, Brown, a first-time candidate, may take the medical theme a bit too far.
" frameborder="0" allow="autoplay; encrypted-media" allowfullscreen>
Yep, Dr. Brown has the prescription to cure Germantown.
That's Mr. Germantown to you.
PALAZZOLO PART 2
Palazzolo used his door-to-door campaign tactic as part of his new ad that starts out with Barzizza's commercial running on television in the background. The announcer cites the Barzizza message as negative, while the incumbent is talking positives about his time in Germantown.
There's a lot of handshaking and speaking to residents, including a quick cameo of former Mayor Sharon Goldsworthy, as Palazzolo touts his accomplishments.
LAKELAND CAMPAIGN
Mayoral challenger Mike Cunningham doesn't have the quick, 1-minute promotion of his candidacy and qualifications. He went with more of an interview style, standing lakeside answering questions on campaign issues.
You can see the video on Cunningham's website.
BARTLETT MAYORAL
And we will close our campaign review with a sequel from John Lackey, who – realistically – is a long shot in his effort to unseat incumbent mayor Keith McDonald.
But never let it be said that Lackey doesn't produce memorable campaign promotions.
With minimal production values.
ICYMI
Here are some interesting stories we had this week from suburbs:
Bartlett Exit: Our Bartlett reporter Natalie Martin told of the wonderful Thistle & Bee program based in Bartlett that provides help to women who previously were prostitutes or victims of human trafficking
Collierville Exit: Collierville reporter Michael Waddell took a look at the growing number of options for senior living in Collierville.
Editor's Note: The original version of this story incorrectly identified the law enforcement agency for which Scott Sanders worked.
---