New initiative reduces court dates for misdemeanor citations
Thousands of people issued misdemeanor citations each year in Memphis and Shelby County will now have to make one trip instead of two to 201 Poplar to be processed for their initial court date.
The streamlined process is part of a new initiative by area law enforcement, court officials and community leaders who have partnered to reduce the amount of time people issued the citations have to come to court.
During a press conference Monday afternoon, representatives from the Shelby County Sheriff's Office, Memphis Police Department, General Sessions Criminal Court and the Mid-South Peace and Justice Center released details about the new misdemeanor consolidation strategy.
How the strategy works
Under the strategy, people issued misdemeanor citations go to records to be identified and processed and then they go to court all in one day. In the past, they had to be booked one day and then return a second day for their initial court date.
"Not everyone can make it to court for two days," said Brad Watkins, executive director of the Mid-South Peace and Justice Center. "Not all of us are fortunate to have jobs where we have paid time off or are allowed to take time off, so you have a lot of people who are choosing between making a living and taking care of what is a minor and nonviolent offense."
Last year, 24,405 misdemeanor citations were issued by the Shelby County Sheriff's Office and the Memphis Police Department. Half failed to show up for their court dates, resulting in a bench warrant issued for their arrest, said Shelby County Sheriff's Office Capt. Faith Hill.
"The 'why' of this program is, honestly, we wanted to help the community," Hill said. "We wanted to make the flow easier and the only way to do that was to consolidate the dates."
Is the strategy working?
Hill said they looked at Nashville, which has a similar program, as a guide in implementing the citation program locally.
"We piggybacked what they already have going," Hill said. "It has been working really well for them, and so we see it as no reason not to work well for us."
In May, Memphis police rolled out the pilot misdemeanor citation program at three precincts – North Main, Mt. Moriah and Appling Farms – along with the Organized Crime unit and the Downtown Entertainment District. Officers began issuing  citations that have a sticker placed at the bottom showing the two-date trip to court for booking and processing is now reduced to one day.  
"The original training schedule rollout was to do one precinct per month," said MPD Deputy Chief Don Crowe. "But things have gone so well, the program is working so well, that our goal is to accelerate that and have all the precincts, all Memphis officers using the one-date misdemeanor citations by Jan. 1, 2019."
SCSO said its traffic and patrol units are also using the new citation strategy and plan to roll it out to other divisions in the coming months.
The new strategy also shortens the period between the time the citation is issued to the initial court appearance. The process previously took four to seven weeks, but authorities say the strategy shortens it to 30 days.
The misdemeanor strategy frees the courts to focus on serious offenses, said General Sessions Court Judge Louis Montesi.
"Hopefully this will reduce the number of warrants issued, avoid confusion, lessen the stress on the people who get a citation," Montesi said. "I think it will be a great assistance, and things have been working pretty well as far as us getting people processed – but of course some still fail to appear, but we are working on it."
Watkins said he has received positive feedback about the new process from the people he works with through the Mid-South Peace and Justice Center who have been impacted by misdemeanor citations.
"We stand in full support," Watkins said. "It has been a relief because it is a difficult process to have to plan out two days. We have been working to get the word out in the community as it spreads out across the various precincts until the whole city and county are covered."
What's next
During the press conference, Watkins thanked the members of the Shelby County Safety and Justice Challenge Committee, which he and the other law enforcement and court officials have been part of, for developing the strategy to streamline the misdemeanor citation process.
The committee was formed as part of a MacArthur Foundation project that SCSO has been working with since 2015, when the department received $500,000 in grant funding to develop strategies that help law enforcement agencies look at ways to reduce over-incarceration.
Watkins said he hopes the misdemeanor citations are the first of several criminal justice reforms, including bail reform, implemented in Shelby County and Memphis.
"This is a great first step that can be built on for a variety of other reforms that are going to make our processes work smoother and be more humane and, most importantly, get people to be able to take care of the things they need to take care of and get back to their lives, which is always the goal," he said.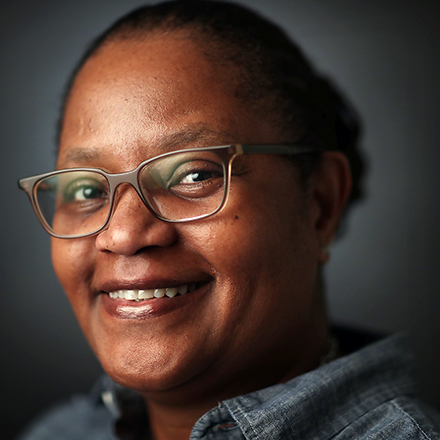 Yolanda Jones
Yolanda Jones covers criminal justice issues and general assignment news for The Daily Memphian. She previously was a reporter at The Commercial Appeal.
---