First Horizon reports profits up 13 percent in third quarter
First Horizon National Corp. assured analysts Tuesday it's poised to deliver solid returns by maintaining its historic stronghold in Tennessee and growing market share in the Carolinas, South Florida and Middle Tennessee.
With much of the heavy lifting of a Capital Bank merger behind it, the Memphis-based parent company of First Tennessee Bank is shifting focus from short-term integration issues to targeting some of Capital's faster-growing turf to grow deposits and loan business.
"Our bankers did a great job through the integration, but when you're doing integration in the first half, really first three quarters of the year … a focus goes on blocking and tackling in the short term," said Bryan Jordan, president and chief executive officer of First Horizon.
"We see that turning," Jordan added. "We see the momentum pick up, and as we see the business unfolding in fourth quarter and 2019, we're significantly confident we have a pretty good outlook for the remainder of this year and next year."
Jordan's comments came as First Horizon reported adjusted third-quarter profits increased 13 percent from a year earlier, in part reflecting a bounce from the Capital Bank merger and rising interest rates.
First Horizon matched Wall Street analysts' expectations with adjusted earnings of 36 cents a share, up from 32 cents a share in the July-September quarter of 2017.
The adjusted earnings excluded favorable impact of a $212.9 million gain from the sale of about 1 million Visa class B shares, announced in September, offset by $11.4 million in pretax expenses primarily related to acquisition of Capital Bank. Without adjustments, First Horizon's profits were $270 million, or 83 cents a share.
Net interest income grew 45.7 percent from a year earlier to $305.7 million, and First Horizon's net interest spread – what the bank charges for loans minus what it pays for deposits – grew to 3.44 percent from 3.19 percent.
First Horizon officials said highlights included above-target returns, ongoing solid performance in the regional banking segment and good expense discipline.
"We are leveraging our strong position in Tennessee and building momentum in our markets in the Carolinas and Florida," Jordan said in a news release. "The Capital Bank transaction is delivering higher earnings accretion from cost savings and revenue synergies and has provided us with compelling opportunities. Looking ahead, we believe that First Horizon is well-positioned to deliver consistent top-quartile returns."
Executive vice president and chief financial officer William C. (BJ) Losch III added in an interview, "The way we see our opportunities, we see the glass half full. We met our expectations this quarter. We have very strong returns. We have deep customer relationships, and we expect to continue to grow and prosper in this community and across all of our markets, and we're very excited about that."
First Horizon announced the merger with Charlotte-based Capital Bank last December, expanding its footprint in the Southeast. It remains the No. 1 bank in deposit market share across Tennessee on the strength of its dominance in Memphis, but it sees significant growth potential outside West Tennessee.
"Memphis is, has been and always will be our bedrock," Losch said. "We're very focused on maintaining and growing our share here. But if you look at some of those other markets that I mentioned, Middle Tennessee, Nashville, the Carolinas and South Florida, we have much lower share in those markets, and those markets are very healthy economies that are growing quickly."
"So demonstrating to investors that we can compete very effectively and grow in those markets is very important. Coming out of the merger integration effort and activities which you might imagine … now that we're passed that, we want to demonstrate that in those markets we're ready to do business, that we're growing, that we're taking advantage of opportunities," Losch said.
During the analyst call, Jordan suggested First Horizon has no immediate appetite for further acquisition.
"The short answer is no," Jordan said. "We're focused on execution on organic opportunities. We think we have tremendous opportunities and momentum in the footprint that we have, and we want to capitalize that and continue to build our business model and focus on those markets, so in short, no."
Analysts also asked about the status of the company's share repurchase plans in light of a downturn in stock prices since July. Shares closed Monday at $16.01 and have traded as high as $20.86 in the past 12 months.
"We're very bullish on where we're taking the company, and this could be a very opportune time to buy back some of our shares," said Losch.
Jordan said, "We think with priorities for loan growth, organic growth being No. 1, managing capital is probably our No. 2 priority as we look into the end of this year and into 2019. We do think there will be attractive opportunities to buy stock and we do have the authorization to do it and we fully intend to use it as appropriate."
The company repurchased 1.1 million shares for $19 million with a volume-weighted average price of $17.84 in the quarter. There is $231 million remaining under a stock purchase authorization announced in January that's currently set to expire Jan. 31, 2020.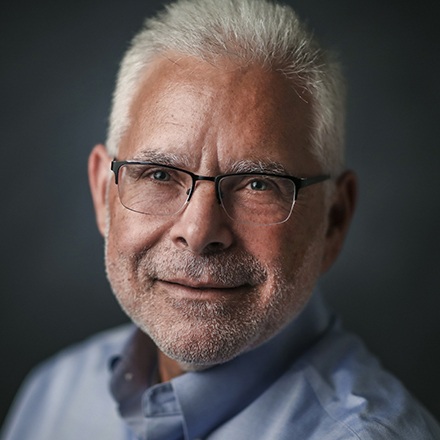 Wayne Risher
Business news reporter, 42-year veteran of print journalism, 34-year resident of Memphis, University of Georgia alumnus and proud father and spouse of University of Memphis graduates.
---