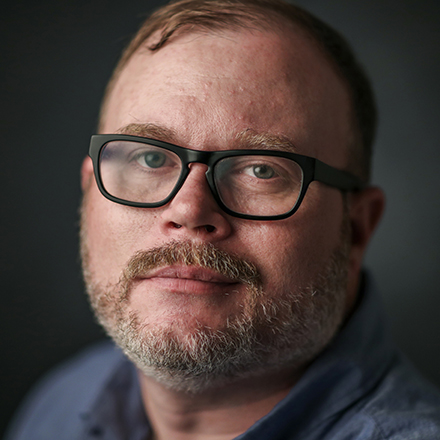 The Memphis 10: Crosstown crowned, Memphis in Chicago and (sort of) on the big screen, and more
A double-fistful of observations on the week in Memphis
Two weeks ago in this space, I suggested The Memphis 10 would be taking a two-week hiatus, one for some fall break family travels and a second for an NBA/Grizzlies opening-week workload.
Well, I've written a lot this week on the second front, with more to come, but didn't want to leave this space dormant for two weeks. So here's a quicker-than-usual version, with, as always, 10 stray thoughts on the week (or so) in Memphis:
1. Memphis, Capital of Adaptive Reuse
Turning a former Sears regional warehouse into a mixed-use development is not as imaginative as, say, turning a Pyramid-shaped event arena into a sporting goods store and hotel or turning an empty urban mall into a corporate headquarters. In fact, it had been done before. Literally. Multiple times.
But what makes Crosstown Concourse arguably the most daring and significant Memphis development project since Harbor Town a couple of decades ago is its scale and execution. (Both developments, perhaps not incidentally, are the products of Memphis firm Looney Ricks Kiss.) It seems the National Trust for Historic Preservation may agree, celebrating it this week with one of three national awards.
I haven't been to every redeveloped Sears building in the country -- Ponce City Market in Atlanta or Landmark Center in Boston or Southside on Lamar in Dallas or the Starbucks headquarters in Seattle. I have spent some time at Midtown Exchange in Minneapolis.
Here's the thing, though. The metro populations of these places, from the 2010 census:
Atlanta: 5.4 million
Boston: 4.5 million
Dallas: 6.3 million
Seattle: 3.3 million
Minneapolis: 3.2 million
Memphis: 1.3 million
Two things strike me about the juxtaposition of Crosstown Concourse and Midtown Exchange, which was the primary influence of the Memphis project.
One is scale: The Lake Street neighborhood of Minneapolis where Midtown Exchange is located is somewhat similar to the Cleveland/Crosstown neighborhood in Memphis, with a diverse middle class/working class population surrounding it. But while the developments are essentially the same size, the cities aren't. Crosstown Concourse doesn't get to scale down for a metro less than half the size (or a quarter of the size of Dallas). And that difference in scale relative to its wider community makes the Memphis development both more impactful and more risky. Midtown Exchange is one big project among many in the Twin Cities, it seems both less impressive and less fraught.
The other is execution: Another reason Midtown Exchange is less striking than the similar development in Memphis, though, is that it just feels less impressive. It lacks the soaring atriums, with natural light, that mark Crosstown Concourse. It feels more claustrophobic and less bold, both in design and in "vertical urban village" functionality.
Crosstown Concourse is joined by developments in Oklahoma City and Buffalo among the winners. You can see more here.
2. Whose House? (Aretha's House)
It's one thing to save a dormant building. It's another thing to figure out what to do with it. (See: Coliseum, Mid-South.)
Aretha Franklin's birth home at 460 Lucy Avenue in South Memphis continues to inch its way through the court system en route to resolution unknown. The house has been secured and the property taxes paid up, so it's in more stable condition than it's been in years, and with renewed attention following Franklin's August death. But no-one is going to live there again, and it's hard to envision it serving some kind of active purpose, beyond sight-seeing, at its location on a residential side street in a neighborhood whose built environment is rather uneven.
As Elle Perry reports, owner Vera House does not want the house to be moved. While The Memphis 10 wishes the best for the future of the abode, the notion of a museum/gift shop/soul food restaurant on the current site seems far-fetched.
Elle looks at some other examples around town of the preservation of some similarly small structures of cultural importance, which may provide some more realistic roadmaps for preserving this space, at least in some form.
3. Memphis Travels, Pt. 1
Whenever I travel, reminders of home pop up unexpectedly. It usually has to do with music, Memphis' primary export to the world. This was the case when walking down Milwaukee Avenue in Chicago's Wicker Park neighborhood last week, passing by a young woman in a Stax Records hoodie, bundled with her boyfriend as if re-enacting the cover of The Freewheelin' Bob Dylan.
But that wasn't the primary Memphis reminder. It was walking Downtown, passed a storefront under construction and looking up to see this sign:
Downtown Chicago. Typically when Memphis leaps out unexpectedly while traveling, it's music-related. pic.twitter.com/ZBG5LhnU9Q

— Chris Herrington (@HerringtonNBA) October 10, 2018
This will apparently be a second Chicago location. Play fair, Chicago. Send us a Lou Malnati's.
Or, we could just conduct a fried chicken exchange. We tried Chicago's Crisp, a Korean fried chicken restaurant (more of an alcove, really) in the Lakeview neighborhood. I won't say it beat Gus's, despite a framed notice on the wall from Food & Wine declaring it America's best fried chicken. But it was certainly worth a visit.
4. Near and Far
From the good news about bad news department: Tom Bailey has a story on the Memphis Union Mission breaking ground on a $34 million homeless shelter, or, rather, "Opportunity Center." From Tom's story:
While the existing facility has 114 beds, Memphis Union Mission typically will house well over 300 people on nights when the weather is cold. The mission places 90 sleeping mats on the floor on an average night and can also host guests across the street at its 50-bed, extended-stay facility at 600 Poplar.
At all of its facilities, Memphis Union Mission housed as many as 460 in one night last year; the record is 466.
According to the story, homelessness in Memphis is not on the rise, but is still a larger problem than the Mission's current campus can handle. This expansion is a response to the present, not an anticipation of the future.
The Mission charges $6 dollars a night to stay, though there are plenty of exceptions to that. Tom's story has good detail of the rationale for the charge and the way that it is or isn't administered.
Homelessness is a problem in most places, but an even bigger one in larger cities with tighter and more expensive housing situations. The New York Times finds the homeless student population in NYC public schools at a record high: 114,659.
5. Married in Memphis
How long are spoiler alerts in effect when a movie has been out a couple of weeks, is doing boffo box office, and is a fourth version of the same story?
This isn't much of one, but Memphis (or a fictionalized version filmed in Los Angeles) makes an unexpected (by me) cameo in the new version of A Star is Born. At a weekend screening, when Bradley Cooper's rock star Jackson Mayne asked Lady Gaga's rising "star" Ally, "Will you go to Memphis with me?," there were a couple of titters in the crowd and then a woman in the dark yelling, "Yes!" Her interjection uncorked some appreciative laughter.
The couple ends up getting hitched at a Memphis church, after Mayne washes up, hungover, on the front yard of a former bandmate (?) now living in domestic bliss in the Bluff City. That character is named George "Noodles" Stone and is played by comedian Dave Chappelle, who gets a nice little speech about abandoning fame for contentment, where he's not "Noodles," he's just Dave. Can we get a Noodles Stone spinoff, but actually filmed in Memphis? I know those tax incentives are harder to come by than they used to be, but we'll see what we can do.
6. Memphis Travels, Pt. 2
This is a cool idea from a cool program:
Hey #Memphis! These suitcases will go on the road with future Ambassador grant recipients to help them rep Memphis - so we need to show off as much of our city as we can! If your organization or business has stickers you'd be willing to share, DM us! pic.twitter.com/APUQZCUbvW

— Music Export Memphis (@musicexportMEM) October 16, 2018
7. A Belated Link
I encountered this story soon after I posted the last Memphis 10 column, but it remains interesting, and probably too little noted, two weeks later. President Donald Trump's Southaven rally made national news, but Lee Eric Smith at the Tri-State Defender found a different angle on it, talking to the few-but-proud black Trump supporters in the building. The verdict: It's often about money, one way or another. But not always.
8. The Weekly Reader
Each week in this space, I'll recommend some reads beyond the walls of The Daily Memphian.
Memphis writer Zandria F. Robinson visits a Sunday service in Proctor, Arkansas, for a New York Times "24 Hours in America" package.
The most interesting thing I've read this week is this piece in The Atlantic from a Harvard lecturer about how widely Americans dislike "PC culture." I have many thoughts on this, most of which I will not share here. On one hand, I suspect part of the story is the term "political correctness" itself, which carries a negative connotation for most but not really a common definition.
However, as someone who wandered into journalism rather than academia in part because I wanted to write like a real person (also: laziness), this, on language policing, struck a chord:
"The study should also make progressives more self-critical about the way in which speech norms serve as a marker of social distinction. I don't doubt the sincerity of the affluent and highly educated people who call others out if they use "problematic" terms or perpetrate an act of "cultural appropriation." But what the vast majority of Americans seem to see … is not so much genuine concern for social justice as the preening display of cultural superiority.
9. Out on the Weekend
Midtown's Shangri-La Records has been a key part of Memphis culture for three decades now, not only as a record store but also as a label, releasing the city's key contribution to the 1990s' indie-rock scene in the form of (the) two (best) Grifters albums. Shangri-La turns 30 this year, and celebrates itself on Thursday, October 18th (tonight as this column posts) at the Levitt Shell, with music from Kelley Anderson and the Crystal Shrine. In related news, the related Shangri-La Projects has recently put out an online PDF update of a subterranean Memphis classic, its "Kreature Komforts Lowlife Guide to Memphis."
Speaking of Memphis music anniversaries, Madjack Records celebrates its 20th year with an all-day/night party Saturday at Railgarten, with music happening on both the indoor and outdoor stages. At the outset, Madjack helped launch the careers of local notables such as Lucero and Cory Branan, and still showcases some of the city's best roots/Americana acts, including Mark Edgar Stuart, Rob Jungklas, and others. Branan, Stuart, and Jungklas are among the 16 acts slated to perform, which also include Memphis songwriting great Keith Sykes and a reunion from Madjack's initial act, one time local-scene mainstay the Pawtuckets. This is a free show.
Also going on all day on Saturday, block-party style, is this year's Soulsville Festival, in the South Memphis neighborhood surrounding the Stax Museum of American Soul Music. The festival will have music and other activities going on across five stages/venues, inside and outside. Explore Bike Share will also be hosting a couple of neighborhood rides.
On Saturday night, the Time-Warp Drive-In gets in the pre-Halloween spirit with its annual Shocktober bill, this one a quartet of vampire flicks: "The Lost Boys," "Fright Night," "This Hunger," and "Near Dark." This is at the Malco Summer Drive-In, because well else would it be?
10. The Final Number
Last week, while The Memphis 10 was on fall break, I did publish a longer piece I'd had on the back-burner since before our late-September launch. It's about a late summer visit I took to the National Memorial for Peace and Justice in Montgomery, which takes in the country's often-hidden history of racial terror lynchings, and some of the related public history work being done in Memphis. The title "Montgomery to Memphis" came immediately to mind, as something that exists in at least a couple of forms out in the culture.
One of those is as a subtitle of sorts to a 1970 Sidney Lumet documentary, King: A Filmed Record, about the arc of MLK's public life. The other has absolutely no connection to the content of the story. Consider it a rhetorical echo, not a reference.
"Montgomery to Memphis" is a song from country singer Lee Ann Womack's eponymous 1997 debut album. It was never a single (though "A Little Past Little Rock," from the following year, was), but it made the cut when I edited a "100 Best Songs About Memphis" feature for The Commercial Appeal a few years back.
I would link to my write-up there, but it seems to have disappeared from the internet. So instead, I'll draw from what I wrote then.
Memphis is a small city surrounded by rural stretches, modest towns, and even smaller cities, and its aspirational status as a quasi-urban beacon to dreamers and strivers across multiple states not only fed the city's musical culture but continues to inform its character. Few songs tap into this as well as this underrated country-mouse tale, in which a young woman leaves a break-up behind in Alabama to start a new life in the big(ger) city: "I've got a two-room flat with a view of the bridge/That crosses over into Arkansas/It's pretty to see all lit up at night/Tips are good, waitin' tables at a Downtown restaurant." She gets over the guy back home and gets on with her life, but still sometimes feels out of place, and Womack makes you feel it too, when her soft twang cracks on "Yeah, this is a big town/And I still get lost sometimes."
---