Port master plan envisions heavy capital investment, big rewards
A new master plan for the Port of Memphis calls for infrastructure upgrades to keep Presidents Island stable and a concerted push to maximize the potential of 2,300 undeveloped acres in nearby Frank C. Pidgeon Industrial Park.
The master plan, commissioned last fall, was received Wednesday, Oct. 17, at a joint meeting of the Memphis & Shelby County Port Commission and Economic Development Growth Engine.
It identifies nearly $30 million in infrastructure upgrades on Presidents Island within the next five years and says a long-term, dedicated funding source, such as a portion of taxes or utility fees, is needed to keep Presidents Island in good repair.
The document, which won't be final until November, argues the half-occupied, 4,500-acre Pidgeon Industrial Park is the most likely candidate for major development over the next five years. It benefits from a CN Railway/CSX Transportation intermodal gateway that's part of a national trend toward moving freight containers on rail.
"We've given you probably hundreds of things to consider here, and millions and millions of dollars, but you can't achieve a vision without the first step," said Bob Pitts, principal owner of Pickering Firm Inc., the engineering, architecture and surveying firm that led the $327,500 master plan.
"The things that we heard from our tenants and stakeholders and industry experts are, 'These are the things that we need to think about first,'" Pitts added. "You've got to find money to fix your assets. You've got to fix the soils. You've got to get access to the (Pidgeon Industrial) Park, and you have to have land. Those are the key next steps that we have."
The plan raises a number of issues that should get immediate attention.
Would it be better to spend $4 million to update a deteriorated public marine terminal on Presidents Island, or should it be relocated, perhaps to the site of TVA's decommissioned Allen Fossil Plant?
Expansion on Presidents Island involves raising low-lying land out of the flood plain, thus facing "significant regulatory, cost and schedule risks, while Pidgeon Industrial Park has significant available acreage and acceptable road, rail, river and pipeline," the plan says.
While the 1,253-acre Presidents Island industrial park operates virtually at full occupancy, some of it is more than 60 years old. When tenants shut down, they sometimes leave parcels that are too small for contemporary users. The plan recommends a program to consolidate smaller parcels.
At Pidgeon Industrial Park, a big investment would be required to remedy poor soil conditions that hamper development opportunities. The plan says it could cost $5 million to $10 million to prepare the ground for a hypothetical 1 million-square-foot logistics facility.
Port Commission executive director Randy Richardson said the soil requires fill and compaction because it was deposited by Mississippi River flooding and it's not naturally compacted like soils on top of the bluff in Memphis.
Consultants said port officials should start chipping away at the plan right away. They recommended forging partnerships with private investment and the state because of the heavy front-end capital costs.
Pierce R. Homer, transportation director for consultant Moffatt & Nichol, said, "There's plenty of work there for the next 20 years. The markets will tell us which is most likely. We can get started today to capitalize on the tremendous asset you have with the Canadian National intermodal facility, to capitalize on the very favorable investment business trends that exist today."
Referring to growth of logistics centers in the Atlanta and Dallas areas, Homer said, "Memphis could compete with those regions given its assets and its location, if we're able to attract new employers to existing sites, get a couple of targeted industries and then create this long-term investment."
Homer added, "There are some significant capital needs, but again, I can point you to examples, whether they're public-private partnerships or long-term state involvement like the state of Indiana or the Port of Mobile, these things work if you have a plan and you stick to it."
The master plan describes the Port of Memphis as a $9.3 billion a year economic engine that combines Mississippi River and railroad access with a CN Railway/CSX intermodal gateway at Pidgeon.
Sharon Younger, president of Younger Associates LLC, which worked on the economics section of the plan, said the port supports more than 9,000 direct jobs and an additional 13,000 indirect jobs in the Memphis area.
The plan calls out new development opportunities, such as the 320-acre site of Allen Fossil Plant and a nearby area known as the MLGW peninsula that abuts McKellar Lake harbor.
The plan says the MLGW peninsula, if raised with fill material and floodproofed, could serve as a site for a high-volume container or bulk marine terminal.
The port has an agreement to cooperate with a Louisiana-based company that proposes to develop an inland system of cargo ships for ocean-going containers.
A conceptual plan for Pidgeon envisions a new access road connecting the dead-end south side of Pidgeon to streets in southwest Memphis; and a highway bridge spanning railroad tracks at the north end of CN's intermodal gateway. Costs of the access upgrades are pegged at more than $100 million.
Diagrams also show a proposed bridge over McKellar Lake harbor, linking Pidgeon with Presidents Island, although no details were given.
The plan recommends efforts in the next five to 10 years to develop sites at Pidgeon to attract new industries or expansions in chemical; petroleum distillate; plastics and resins; automotive; waste paper and plastic recycling and aggregation; and empty container and trailer pools.
Projected impact of  landing those targeted industries could be more than 1,920 new direct jobs, 4,100 new total jobs, $655.5 million additional economic impact and nearly $8 million a year in new local tax revenues, the plan says.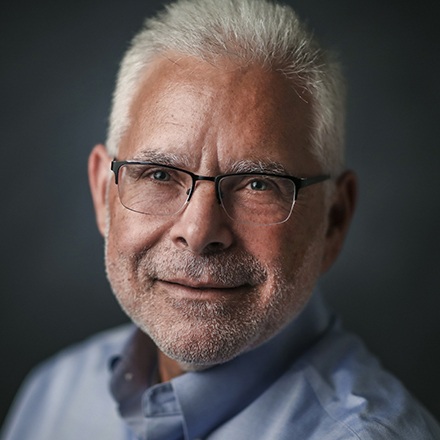 Wayne Risher
Business news reporter, 42-year veteran of print journalism, 34-year resident of Memphis, University of Georgia alumnus and proud father and spouse of University of Memphis graduates.
---