Glitches, suspicion overshadow heavy start of early voting
When the first day of early voting in advance of the Nov. 6 election day had ended Wednesday, Shelby County election commissioner Norma Lester offered her verdict on how it went with a brief Facebook post. "Don't know any other way to say it except the first day of Early Voting was absolute HELL!" she wrote. "Hoping for a better Second day."
A total of 11,445 Shelby County voters cast their ballots on the first day of the voting period that runs through Nov. 1 and takes in 27 polling places countywide.
The total, which includes absentee ballots, is more than three times the 3,215 early voters at 20 sites on the opening day of early voting for the same election cycle in 2014 and more than double the 4,713 at 21 sites in 2010.
The total early voting turnout was 84,711 four years ago and 109,232 in 2010.
But the heavy opening day is being tempered by glitches, allegations of voter suppression and at least two lawsuits.
FRIDAY AFTERNOON UPDATE: U.S. Rep. Steve Cohen of Memphis complained to state election officials, including Tennessee Secretary of State Tre Hargett, Friday afternoon about a glitch in the layout of the ballot.
When voters make the text of the ballot larger on touchscreen voting machines, it moves the name of Democratic nominee for Governor Karl Dean off the page with the other contenders in the race for governor to the next page.
Shelby County Election Commission officials said Thursday they were aware of the problem.
"They haven't done anything about it," Cohen said. "They know it but they haven't done anything about it."
Cohen encountered the problem when he went to vote early Friday at Greater Lewis Street Baptist Church at Poplar Avenue and East Parkway.
"They could claim they had it right," he said. "But they should have reformatted when it went to larger text … so that it wasn't a second page."
Dean's campaign has also complained to state election officials.
"We are very disappointed in how this is being handled," said Dean campaign manager Courtney Wheeler. "Voters should be able to know when they walk into their polling location who is on that ballot and in what order. We are asking the state Election Commission and Shelby County Election Commission to have this issue fixed by the time polls open (Saturday) morning."
The Dean campaign said it received word from Tennessee Division of Election officials who told them they don't believe the problem is intentional but that they are taking steps to fix it immediately.
A Secretary of State Division of Elections spokesman didn't respond to questions Friday evening.
Cohen said he doesn't believe the glitch is intentional.
"It's interesting how things get messed up. … I have the same complaints that I have all the time," he said. "But after a while people lose confidence."
Cohen, an attorney and a former state Senator, said if the race between Lee and Dean is close and the margin for one or the other comes down to the number of votes affected by the glitch it could be a reason to contest the statewide election.
Shelby County Democratic Party leaders called Thursday for improvements to the early voting process, starting with faster reporting of early voter turnout figures, and noted more reports of problems in the second day of early voting at Greater Middle Baptist Church and Mississippi Boulevard Christian Church.
The opening day of early voting featured long lines at some polling places as well as connectivity issues with the electronic poll books at as many as four early voting locations.
The poll books are the list used to verify the identification of voters. And with the issues Wednesday, some voters were checked in using paper forms.
There were also some waits connected to the voter registration drives that dumped a lot of incomplete forms on the Shelby County Election Commission, including 10,000 forms from the Tennessee Black Voter Project that came to the election commission on Oct. 9, the last day to register to vote the November ballot.
The election commission didn't complete processing all of those new registration forms by the opening of the early voting period Wednesday. It is using a centralized system of alphabetized voter registration forms – many of them incomplete – that voting officials at the polling places can call about when one of those voters shows up to cast their ballot.
The election commission has found some Social Security numbers used several times as well as multiple registrations under the same name that they are turning over to federal investigators and the district attorney general's office, according to election commission chairman Robert Meyers.
Shelby County elections administrator Linda Phillips said the Tennessee Black Voter Project has been paying workers by the number of registration forms they turn in.
Tennessee legislators from Shelby County have expressed concern about the high number of new voter registration forms rejected by the election commission. Phillips has said many are duplicates of voters already registered.
The Tennessee Black Voter Project filed suit against the election commission Monday in Shelby County Chancery Court, seeking a court order that will allow it and its experts to inspect the applications rejected by the election commission.
"We've already seen this kind of obstruction and voter suppression in other states as election day approaches," said Tequila Johnson, the statewide manager of the project. "And we won't allow it to happen here, too."
A week ago, a group called Shelby Advocates for Valid Elections filed a lawsuit in Memphis Federal Court against state officials and the Shelby County Election Commission, seeking an injunction that would bar after the November elections the use of the touchscreen voting machines currently used in the county, along with the associated software.
"Because Shelby County's DRE touchscreen voting machines are insecure, lack a voter-verified paper audit capacity, and fail to meet minimum statutory requirements, requiring voters to use those machines violates the voters' constitutional rights to have their votes recorded in a fair, precise, verifiable and anonymous manner, and to have their votes counted and reported in an accurate, auditable, legal and transparent process," reads the complaint filed by attorney Carol Chumney.
Election commissioners are considering four state-certified voting systems – three with the voter-verified paper read-out as they pursue a goal of having a new voting system in place for the October 2019 city of Memphis elections.
The November 2014 state and federal ballot featured a successful re-election bid by Republican Gov. Bill Haslam against nominal opposition that was disowned by the state Democratic Party and the re-election of Republican U.S. Sen. Lamar Alexander, who arguably had at tougher race in the Republican primary that year than in the general election. Alexander carried predominantly Democratic Shelby County in the process.
The November 2010 ballot featured no Senate races but a race for the open governor's seat, which Haslam won after emerging from a hard-fought three-way Republican primary.
This year, the election cycle offers another open race for governor and the U.S. Senate seat Republican Bob Corker is leaving.
Among the candidates watching the early vote Wednesday at several sites around Shelby County was Democratic nominee for governor Karl Dean of Nashville.
"My sense is the more people vote, the better for me and for Democrats in general," Dean said.
Like most candidates at this point in a race, Dean is still in campaign mode but beginning to reflect on the path the campaigns have taken to this point.
"I think we ended up with two candidates who are very different," he said of his race with Republican nominee Bill Lee of Franklin.
Dean and Lee have each touted their experience – Lee's experience is running a mechanical services business in Franklin that employs 1,200 people. He is making his first bid for elected office with a statewide campaign. Dean's experience is being mayor of Nashville from the dawn of the Great Recession to the start of the capital city's economic boom.
Lee terms his experience "executive experience" while describing himself as a "political outsider."
"Experience is a big difference," Dean said of Lee. "I certainly respect business and he's run a company. I've been a mayor of a city with a $2 billion budget with thousands of employees and I'm not just doing one thing."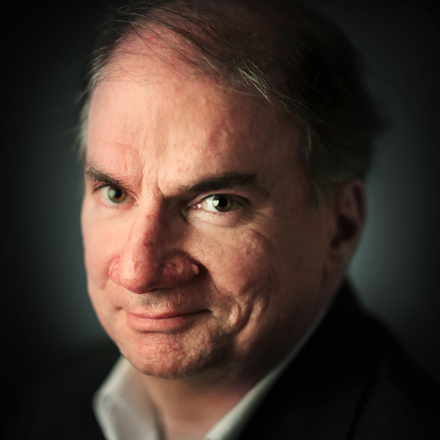 Bill Dries
Bill Dries covers city government and politics. He is a native Memphian and has been a reporter for more than 40 years.
---