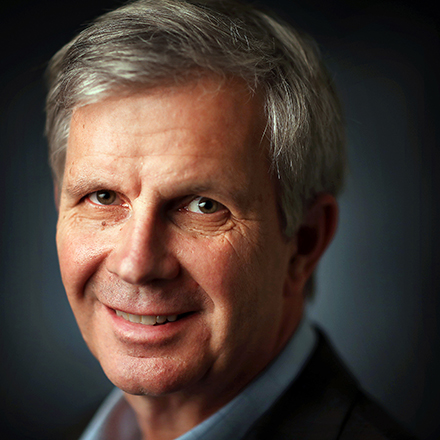 Geoff Calkins
Geoff Calkins has been chronicling Memphis and Memphis sports for more than two decades. He is host of "The Geoff Calkins Show" from 9-11 a.m. M-F on 92.9 FM. Calkins has been named the best sports columnist in the country five times by the Associated Press sports editors, but still figures his best columns are about the people who make Memphis what it is.
Calkins: Grizzlies win just what the team and city needed
Jaren Jackson Jr. began the night by dapping up Young Dolph during the introductions.
He ended the night sitting at his locker, trying to pick his personal highlight, skipping right over the 24 points he scored in his home debut and settling on Omri Casspi getting a dunk.
"When that happens, you take those, those are like Christmas presents," he said.
So call it this one an early Christmas present to Grizzlies fans everywhere.
Happy Grizzmas, Memphis. 
That's what a game at FedExForum is supposed to feel like, isn't it?
And, no, I'm not saying the Grizzlies are back. The Atlanta Hawks are terrible. There are 80 games left in the season. Let's let them unfold however they are going to unfold.
But the team's 131-117 win over the Hawks was a happy reminder of how much fun Grizzlies basketball can be.
"It was a must-win, no question," said center Marc Gasol, who is about the last guy to call the second game of the season a must-win.
"We needed this, as a city, as a team, as an organization," said point guard Mike Conley. "For our fans to give themselves something to believe in, to stand behind."
It had been nearly a year since there was a purely joyful night of NBA basketball at FedExForum. I'd peg the last one as the win over Houston on Oct. 28, 2017, which pushed the team's record to 5-1. The Grizzlies didn't win another home game until Dec. 4, by which time they were 8-15, head coach David Fizdale had been fired and the season had devolved into a chaotic, divisive mess.
So this was just the sort of night the franchise needed, from the opening fireworks to the closing streamer drop and everything in between.
Garrett Temple led the team in scoring with 30 points. Yes, Garrett Temple, and don't look so surprised.
Head coach J.B. Bickerstaff had sent Temple a text the night before, asking that he supply the team with "competitive leadership." Temple replied: "I got you, Coach."
This night, competitive leadership involved going 10 of 11 from the field and 5 of 6 on three- pointers.
"I'm at the point I feel like I can make every one of them," said Temple, who nearly did.
In the meantime,  Jackson was everything you could have possibly wanted the rookie to be, including even better than Atlanta's rookie, Trae Young.
Jackson checked in with 5:17 left in the first quarter. Twenty-one seconds later, he took a pass from Conley and flipped in a bucket with his left hand.
"I've been going left for a while," said Jackson. "You can check the receipts."
Jackson dropped in another sweet left-hander over former Grizzly Vince Carter, hit a couple three-pointers, scored those 24 points, collected seven rebounds and generally had the time of his life.
"He was phenomenal tonight," Conley said. "You can tell he's out there just playing the game, having fun. He's still looking at coach every other play, like, in the middle of fast breaks, trying to figure out where he's supposed to go."
Jackson didn't deny any of this, by the way. He has an unselfconscious enthusiasm that is irresistible, and that spills over on nights like this.
"You got Young Dolph coming out, you get people dancing, you get the fireworks," he said. "It was more like a spectacle."
The best Grizzlies games have always been a spectacle, of course. A merging of basketball and  everything else.
This was one of those games. This was the Conley and Gasol combining to score the Grizzlies first eight points of the game and then competing in a pre-taped diaper changing contest on the big screen (which Gasol won). This was the Grizzlies setting a franchise record by scoring 77 points in the first half and then making way for a halftime show which included John Paul Keith and Rev. John Wilkins backing up rapper Project Pat on a song called Chickenhead. This was Casspi getting that dunk (among his 11 points) and Chandler Parsons going 3 of 4 from deep (among his 11 points) and the Grizzlies Grannies & Grandpas shaking it like they always do.
The only unfortunate part of the game was that JaMychal Green may have fractured his jaw trying to block a dunk, but even that — the sheer effort involved — spoke to the spirit of the night.
"Obviously, the whole home opener, you want to prove to your fans everything that we talked about," Gasol said. "We don't want to talk about much, but we've been talking about it a lot, that we want to win, we want to be a good team, and the first game you get a bad loss, and everybody looks confused, and the team didn't look the way we wanted to look the first game. So at home you want to show everyone it means a lot to you and you want to put on a good show."
This was a good show. For the first time in nearly a year. It was a joyous show, too. And when it was over, the Grizzlies players gathered in the locker room and presented the game ball to Bickerstaff.
He had endured the miseries of last season along with the players and the fans. Now he had his first official victory as a head coach.
"As far as I'm concerned, just happy to get the win," Bickerstaff said. "Hopefully, there's many more to come."
---