City Council to consider Overton Square hotel back-up plan
Plans for a hotel at Overton Square would include some acreage for stacked townhomes or apartment buildings if the Memphis City Council approves an amended version of the hotel plan on Tuesday.
Loeb Properties Inc., developers of the Overton Square entertainment district, is part of a development group planning to build the seven-story hotel on the corner of Cooper Street and Trimble Place next to Hattiloo Theatre.
Boutique hotel developer LRC2 Properties and hotel management firm MMI Hotel Group are partners in the estimated $24 million project that calls for up to 109 hotel rooms, according to plans Loeb released in August.
The amendment would allow for a back-up plan for the townhouses or apartments on 3.36 acres that is now a surface parking lot on the southwest corner of Cooper and Trimble. The back-up plan might come into play if the developers don't get financing for the full-service hotel or decide not to build it.
But the other options would not be in addition to a hotel.
Council members review the planned development amendment at a 1:15 p.m. committee session.
The full council meets at 3:30 p.m. at City Hall, 125 N. Main St. Follow the meeting @bdriesdm, www/twitter.com/bdriesdm, for live coverage and updates from the committee sessions earlier in the day.
Among other items on the agenda is $300,000 in capital funding for traffic signal improvements at the intersection of Central and Cooper, south of Overton Square.
The council session Tuesday will mark the last for District 1 council member Bill Morrison, whose resignation from the council takes effect Nov. 1. Morrison was elected Probate Court Clerk in the August county general election and took office Sept. 1. He had 90 days to vacate his council seat.
Two other council members, Edmund Ford Jr. and Janis Fullilove, also won seats in the county election – Ford to the Shelby County Commission and Fullilove to Juvenile Court Clerk. They have not indicated if they will resign before the 90-day period is up at the end of November.
Council members get their first look at the Memphis Light, Gas and Water Division budget plan at a 9:15 a.m. committee session. It is the utility's first budget since J.T. Young became MLGW president and CEO in April. Before his arrival in January, the council balked at proposed multi-year rate hikes of 9 percent for gas rates and 6.3 percent for electricity before approving 2 percent rate hikes for each that became effective in July.
A third discussion in four weeks is planned Tuesday on whether to support a bill expected in the upcoming session of the Tennessee Legislature that would send all investigations of police shootings – fatal and nonfatal – to the Tennessee Bureau of Investigation.
Under a memorandum of understanding with the Memphis Police Department, Shelby County Sheriff's Office and the District Attorney General's Office, the TBI currently investigates all police and sheriff's department shootings in which someone dies or in deaths that occur while the victim was in custody.
Also Tuesday, council members vote on using $115,000 in capital funds that was earmarked for a renovation of the South Main police station to a renovation of the police Crime Scene Investigation office. That would allocate a total of $465,000 for the CSI renovation to match bids the city has received on the project.
Council members have their first discussion at a 12:45 p.m. committee session about a proposal to add a city tax to the use of plastic bags at stores. Kroger Co. announced it August that it would begin phasing out plastic bags at its supermarkets nationally. The council has considered such a tax to discourage the use of plastic bags or an outright ban on them since 2007.
At the 2:30 p.m. executive session, council members will discuss an extension of their moratorium on public art projects. The 2017 moratorium was prompted by complaints about murals created under the Paint Memphis program that prompted the city to paint over some of the artwork. That led to a lawsuit by the artists against the city's action that is still pending. The federal court lawsuit began mediation sessions earlier this month toward some kind of settlement agreement.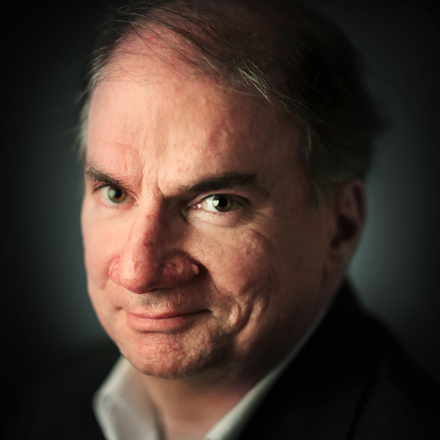 Bill Dries
Bill Dries covers city government and politics. He is a native Memphian and has been a reporter for more than 40 years.
---