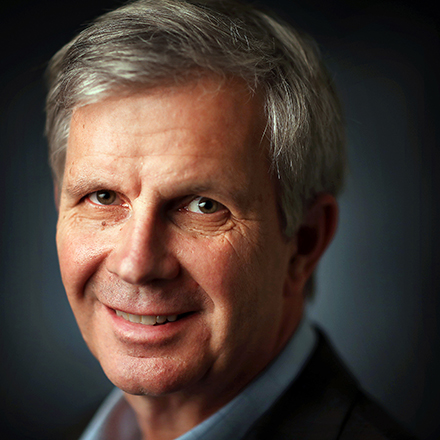 Geoff Calkins
Geoff Calkins has been chronicling Memphis and Memphis sports for more than two decades. He is host of "The Geoff Calkins Show" from 9-11 a.m. M-F on 92.9 FM. Calkins has been named the best sports columnist in the country five times by the Associated Press sports editors, but still figures his best columns are about the people who make Memphis what it is.
Calkins: Henderson will return - and other news from a conversation with Mike Norvell
Memphis coach Mike Norvell says running back Darrell Henderson will be back for the East Carolina game. Norvell will be flying around Memphis in a helicopter Friday night, traveling to local high school games. And Norvell remains confident in the trajectory of the program, despite the dispiriting loss to Missouri.
These are the highlights of a Monday conversation with the Memphis coach, excerpts of which appear below:
How is Darrell Henderson? Do you expect him to be back for the next game?
"I do."
What are you doing today?
"I'm actually in the office, going through all of our self-scouts."
And what have you found?
"Looking back to the games where we came up short, we had two one-point losses where we lost the turnover battle. Then, you look at the game at Missouri, we didn't play well consistently, didn't play well in special teams and turned over the ball. The Tulane game was kind of the same thing. We had five defensive starters out and we couldn't get in a groove offensively.
"We've got to play cleaner. We've got to go out and continue to execute and eliminate the costly mistakes. At the end of the day, we've shown flashes of being a really good football team but we haven't done it consistently and in key moments. We have to continue to get better and grow from that."
You've had a tendency to give up explosive plays on defense. Is that scheme? Execution? Is it a concern?
"When you look at the explosive plays we've given up, it's a mixed bag. You go back to the Central Florida game, we were in position, we had the right call. Whether it was a fundamental issue or just not making the play when you have an opportunity to, we didn't get it done. There were a couple times this past week we didn't execute the play call. We let a couple guys run free and those things are disappointing. I think, throughout the season, there's been highs and lows. For 90-95 percent of that Central Florida game, we played really well. You take a 71-yard 4th-and-one where we have a guy at the point of contact to make the play and we don't do it, and it's hard. But they all count. You have to go back and coach it better and play it better. Those are things as a staff we are looking at to make sure we have the right guys in position, and that we are coaching it the right way to carry over to the game. But if you look at the games where we've come up short, in three of those, we've lost the turnover battle. You look at the Missouri game, it's a little bit of everything. We punt the ball into the back of one of our guys. Then we throw an interception. It all works together. When we are creating takeaways, it sparks our offense. Right now, we have only 11 takeaways, which is well below average for our team. We have to get better at that."
Is this a test for the program? To see how you respond?
"Honestly, and I really mean this, every one of them feels like a test. As a coach, you have no say in where you are projected. Do I expect to go out and win every game? Yes, I do. On the flip side, I'm very realistic about necessary improvements. Coming into this season, I knew with the youth and the need for more established leadership, there was going to be challenges. There is no difference this year than last year. Last year, we're playing Southern Illinois and it was a one-score game deep into the fourth quarter. There's always going to be close games, there's always going to be moments that will separate you from a win and a loss. This year, we've had a couple of those get away from us. The story never changes, it's just how you execute in those critical moments. That's what we're continuing to work on. That's why this bye week is so important. It is a test, sure, but so were weeks one through eight."
Thoughts on Brady White?
"Brady is continuing to work to improve. Coming off this last game, there are some throws that got away from him. Brady has played a lot of good football this year. You can see parts of any of those games, there were things he did really well. In the Missouri game, he hit some vertical shots. But he got some presssure, it was a difficult situation he was in. There have been times he's played really well. You look at the two-minute drive against Central Florida, he moves us down into field-goal range. It's been back and forth for him. He's played well for the majority of the season, he's got to continue to improve."
Do you still believe in the trajectory of the program?
"I do.  I believe in what we do, I believe in how we do it. I fully believe the direction of this program is going to continue to progress. Have we had some setbacks? Yes we have. We've had some times where we've stumbled. But how you respond to it, that's how you will be defined. There's no doubt in my mind, at all, where this program is going, and the momentum we are continuing to build. Nobody ever said the journey was going to be smooth, nobody said it was always going to be sunshine and happy times. That's part of the process. There's things that are going on this year — even the two one-point losses — that will help us down the road."
Is this week big for recruiting?
"Yes, most of our coaches are out today. We'll be out Thursday and Friday. We'll be taking to the Memphis skies. We'll get the chopper going, probably hit three different games this week. It'll be good to go out and hit the Memphis talent. It's one of the fun things we do."
How is the morale of the players? Did the bye week come at a good time?
"I think it really did. Nobody likes to come up short, nobody likes to lose. I'm probably one of the worst in the world with it. The only thing we can control is ourselves. The only way to fix a problem is to throw everything you have into it and maintain your focus for the job at hand. Everybody understands the need to come back and get better. It's not a secret. Everybody understands why we've come up short. You just turn on film. Then the focus is continuing to improve as a program, and I firmly believe that we will." 
---